I love Buster-sitting. She is the best cuddler! She has also made me a more responsible dog-mom because of her required walks to use the restroom – the backyard isn't good enough. 🙂 Since I grew accustomed to walking her a few times a day, I started doing the same with Sam and Osa every morning. It's amazing! I'm not even a morning person, but have been getting up 30 minutes earlier just to squeeze a brisk walk in for my fur babies. Night walks were few and far between because of scheduling, etc. But getting it in beforehand makes me a bit perkier in the mornings. It's going on two straight months. I am pretty impressed with myself…except that now it's an expectation! After they eat their breakfast they sit by the dog drawer. [Yep, a drawer.]
Speaking of cute animals: how adorable is this cat dress?? I can't decide how I'd rather wear it. As a top, or as a dress. I guess it depends on how bloaty I'm feeling. 🙂 The socks are so comfy I wore them for two days straight. Don't judge me.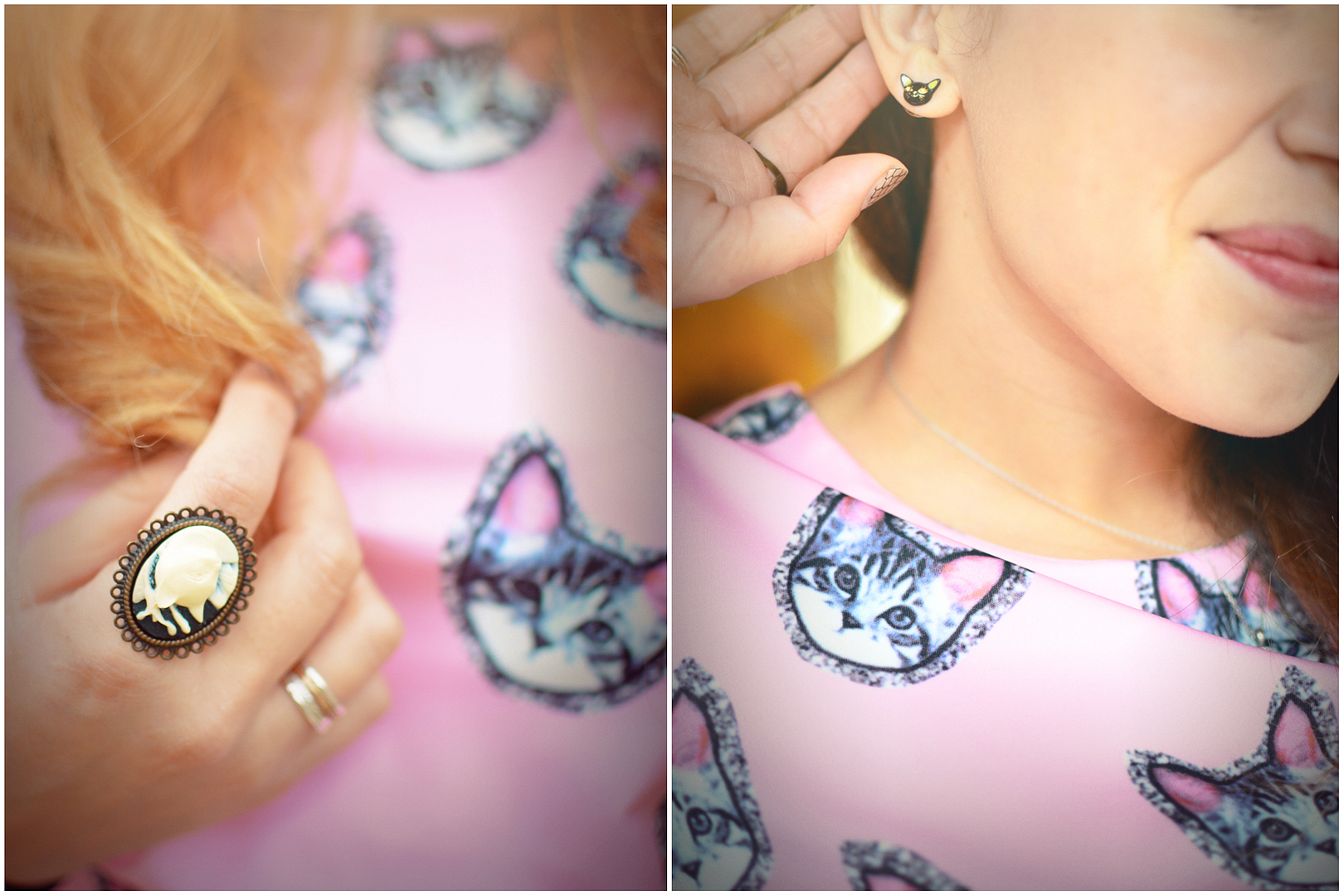 kitty cat accessories! [[similar cat earrings]]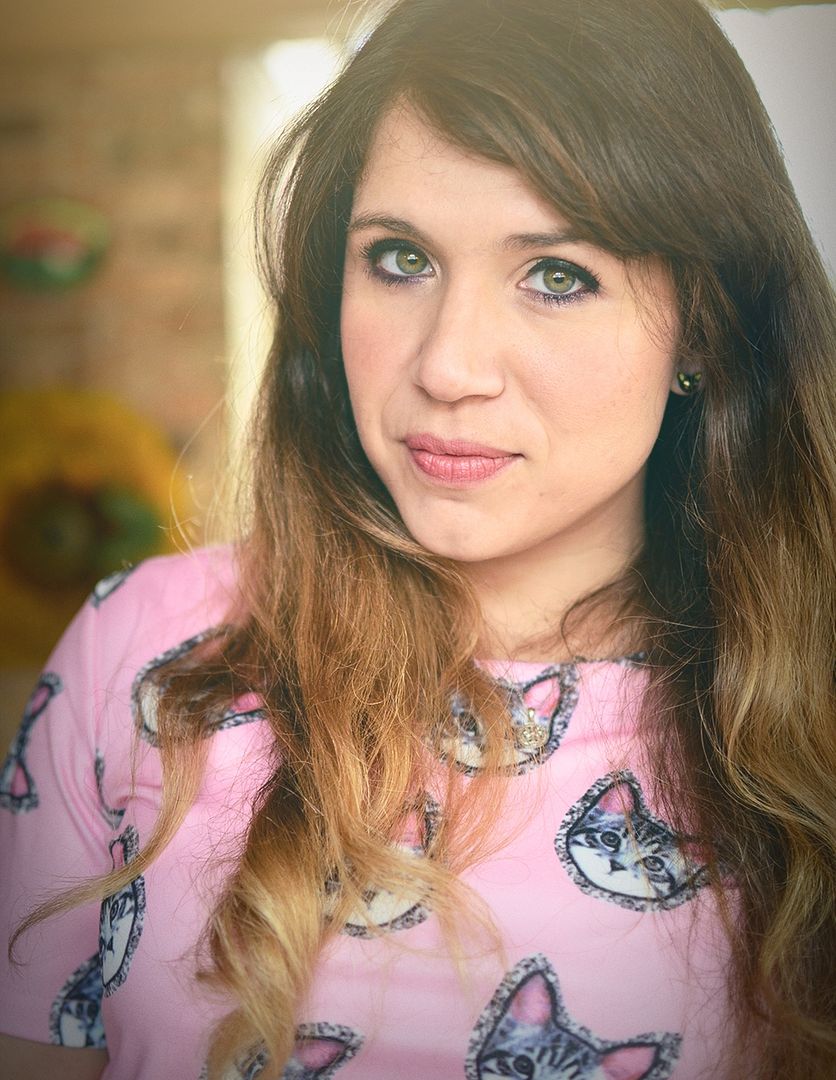 I've been trying out a purple eyeliner via ipsy.