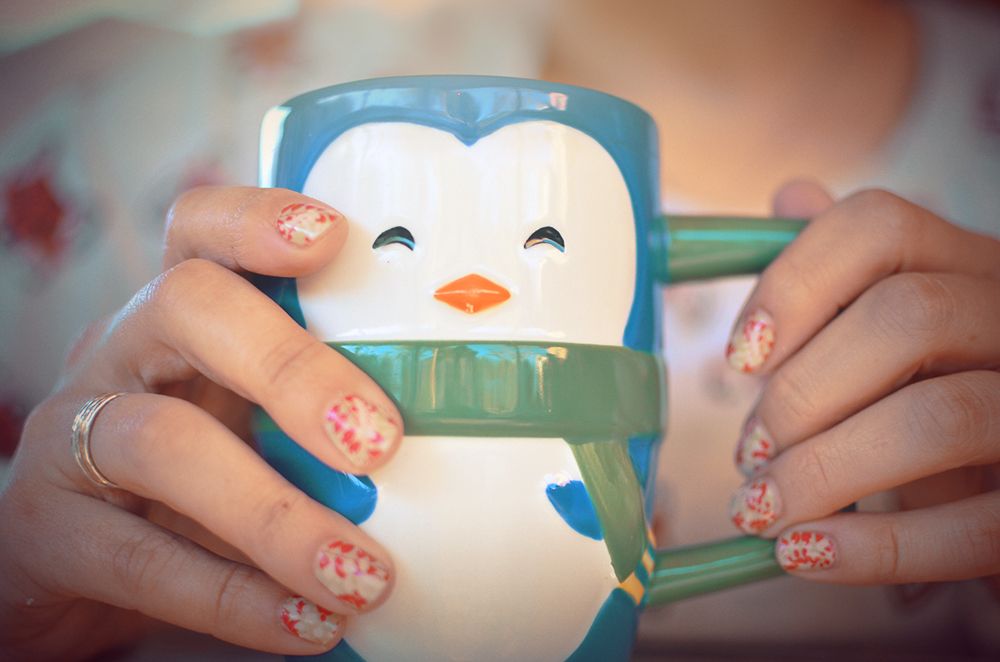 Thanksgiving has come and gone, and while I munch on leftovers for the next few days, holiday shopping urges have kicked in full blast. I will be enjoying my sweet potatoes, green beans, and a warm cup of tea over my laptop as I shop my little heart out! First on my gift-giving list is a few boxes of tea + accessories from
Tea Box Express
. Each month is such a sweet surprise, I know my friends will get a kick out of it! This month's peppermint tea leaves me feeling refreshed. And the sweets are always fun. I dipped the cookie brittle bars into my tea for an extra yummy treat. 🙂
SALE:
Code TEAGIFT5 will get you $5 off a gift box, and FEISTY20 for 20% off a subscription. If you are making a purchase between Black Friday and Cyber Monday use TBESALE50 for 50% your first box when you sign up for a subscription!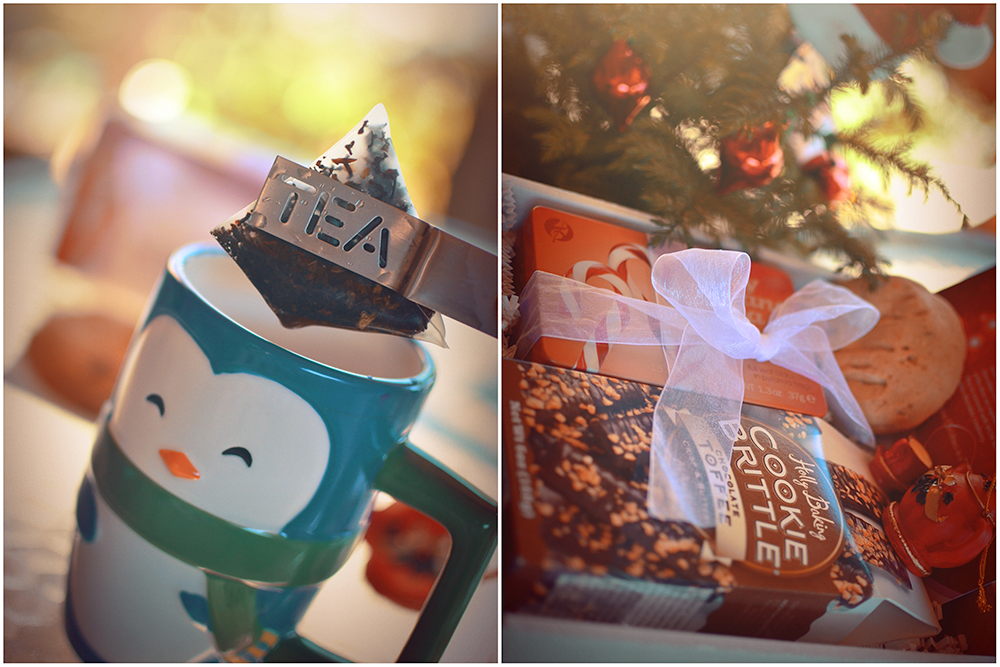 The box came with peppermint tea in a metal tin, a tea themed ornament, cookie, tea bag tongs, and cookie brittle! The mug is my own.
Instantly Framed allowed me try out their services, and I am very impressed. Download the app, choose a photo and size, and send it off to be framed and matted [12"x12"]. I chose this photo of Daniel sitting int he Salzburg airport. It reminds me of the exciting adventures we've had and will continue to have. And Austria, as I've said a million times, is my favorite. 🙂 I can already see myself using this service the next time I snap a photo that I want hanging in my home for years and years.
SALE:
Use CIGRRFEISTY10 to save $10! Or check out their website for any current discounts.


I am still wearing these beautiful pins on the regular, and have been eyeballing Raya's garlands, too. Anything from Little Ray of Sunflower would make an excellent gift.
SALE:
Ends tomorrow so make sure to snag something this weekend. Use code FEISTY for 10% off.


SALE:
ōlloclip is having a Black Friday to Cyber Monday sale as well! I used my lens at the Turkey Trot race on Thanksgiving and one of my friends purchased one right after. She loved how easy it was to get everyone in our pre-race group shot! Don't worry! If you miss their bundle sale, you can still snag your own, slightly discounted, selfie lens. The new lens lets you use the front of back cam. I love it! And the keychain clip makes it so convenient!
SALE:
Another one of my favorite shops is having a crazy sale that ends tomorrow night, too! If you like the way I dress, I purchase a lot of my items from ModCloth. There are a few items sitting in my cart right now that I'm trying to decide on . Eek!

Do you have any sale recommendations?? Please share!
xoxo