Daniel and I have lived in our home for almost 5 years. In those five years, we've changed things up a few times.
[see 
2010
 vs 
2012
]
With our new floors, came a
lot
of furniture shifting. At the very end of this post, I will share a "before" photo…of what our guest room looked like while the tile was being installed. It was super scary…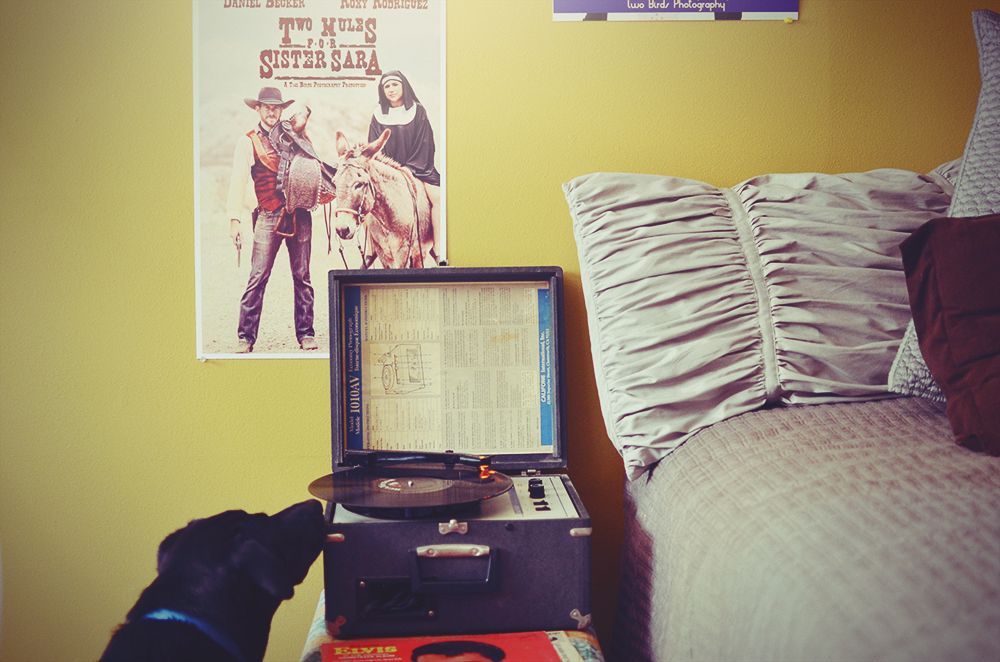 I love re-discovering pieces of our home. Daniel's record player is one of my favorites.
Currently playing: Elvis. "Usually" playing: Nat King Cole in Español.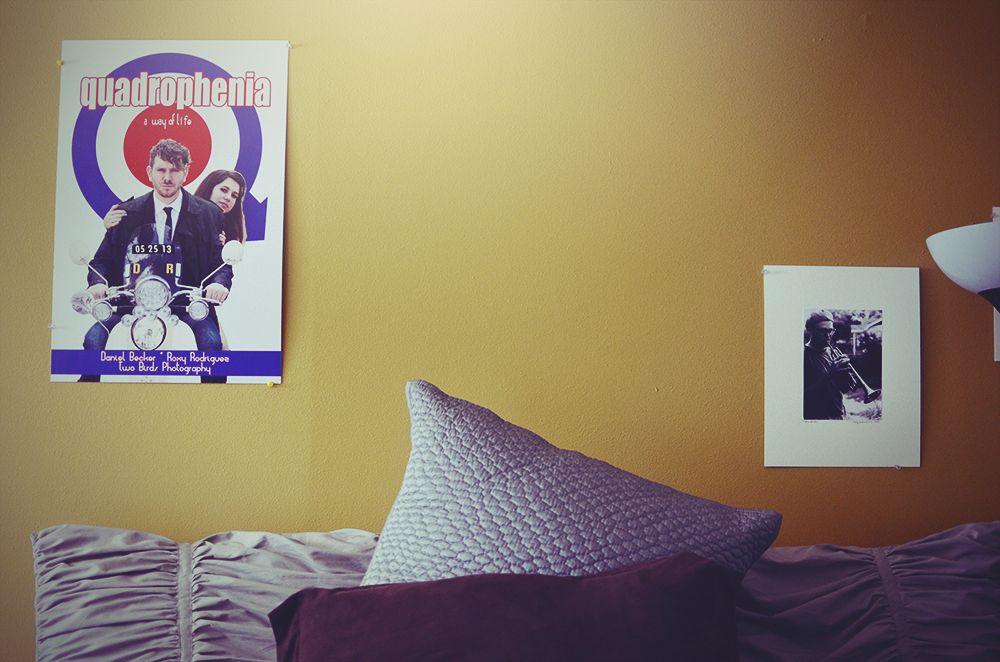 The "movie" posters are from our engagement photos. 🙂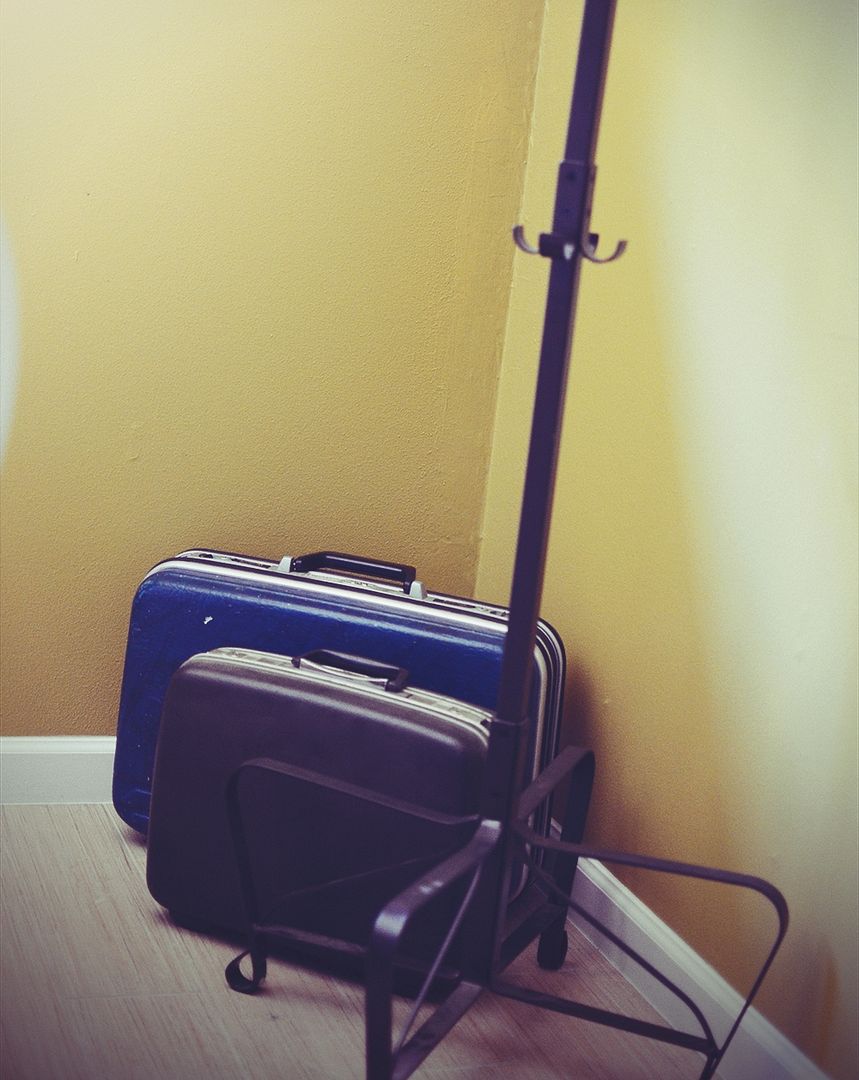 The only close-up shot of the floor. Oops! 🙂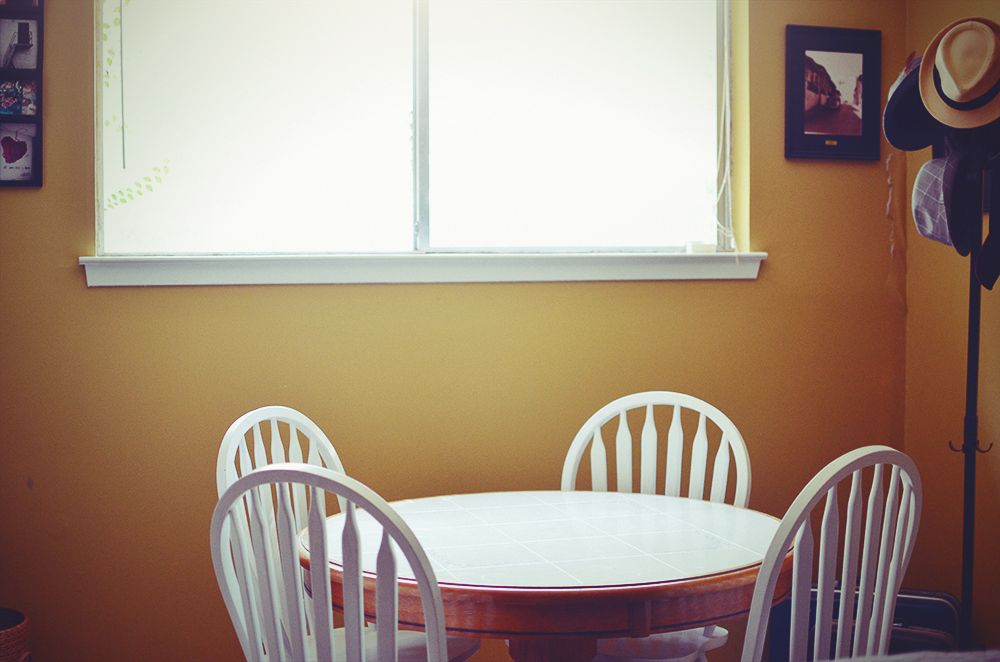 My new favorite spot for studying/blogging.
This is so embarrassing! Because the crew installed the guest room tile first, we used it to store everything else! It took pretty much all of October for our snail-paced-selves to empty/organize the room back into something inhabitable!
VERSUS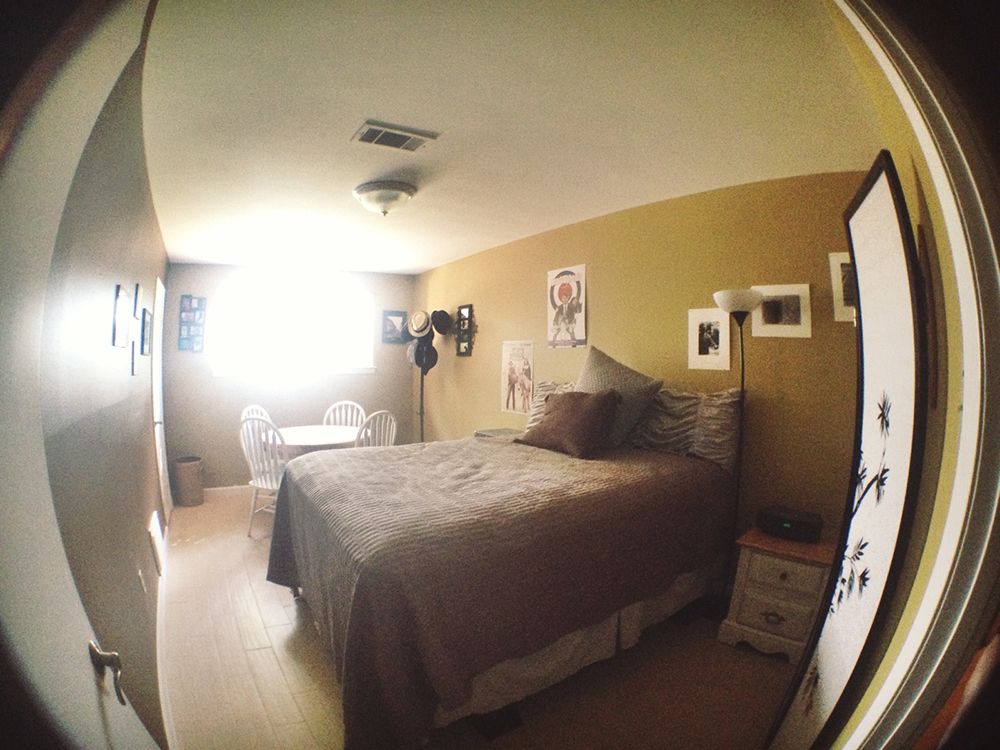 Same angle as the mess. AWESOME, eh? Also pretty decent shot of the floors.
xoxo