Also working on my appearance. Especially after someone commented about my wild hair…haha
Favorite stance much??
Working on: I've been working on my fitness this week! After a horrible funk, I started exercising again and did 4 days in a row. A friend and I signed up for a tame Crossfit competition and we're both trying to get ready for that [it's in December]. Another friend of mine teaches Pure Barre. I gave it a try on Sunday and still hurt so bad! I am going back this coming Sunday. 🙂 Hopefully I can fit a few classes here and there into my schedule/wallet.
Anticipating: Thanksgiving break!! I'm going to paint again! Only this time I will be using gray to cover up a lot of green…. And possibly "TARDIS" blue since I have a bit of that leftover. 🙂
I'm also pretty excited about a couple sponsored posts that are coming up. Haircare, and ōlloclips, and asianicandy, oh my!
Such a rough life…


Listening to: Lately a lot of NPR. I go through phases… That, and your typical top 40 hits. 🙂 And how snooty fun is it to say, "Oh, I heard something about that on NPR this morning!"
Eating: Daniel has been purchasing our lunches for the week at Snap Kitchen. Dinner has mostly been leftovers from my mom's house, or a combination of things I've randomly made throughout the week. I need to get back into the crockpot mode! Also I joined another DietBet and need to lose about 5 lbs by December. I've got the work outs ready…but it's always my intake that hurts me!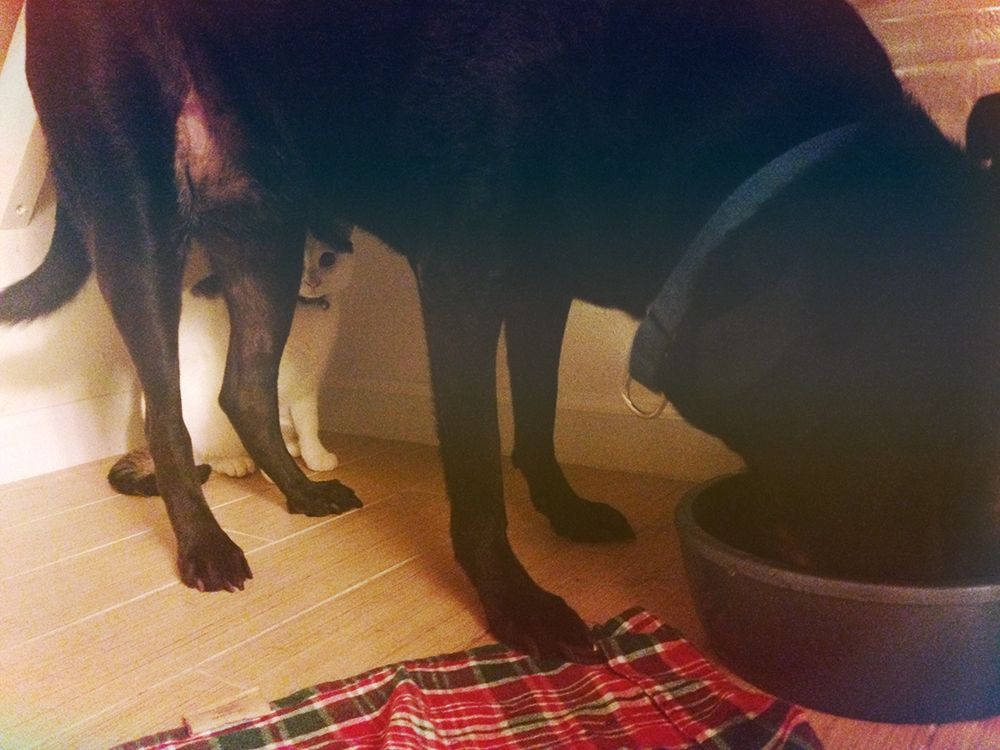 Ever since she started knocking over her water bowls, she has to share with the dogs, which requires a bit of waiting in line.
Thankful for: I'm thankful for encouraging friends and readers. I hope that by offering giveaways I am giving back for all of your views and support. Maybe one day I can pull an Oprah: "You get a cat toy, and you get a cat toy! Everyone gets cat toys!" Or you know, Amazon gift cards. 😛
Reading: I've been lame! Instead of reading I have been spending my free time studying math! So I'm just going to paste what I wrote last month because it's accurate! If I Stay. It's pretty good! But I'm having trouble reading it in public. [see: sad] I also purchased another Jonathan Tropper novel. Maybe that should be my read-in-public book – he's pretty hilarious. 🙂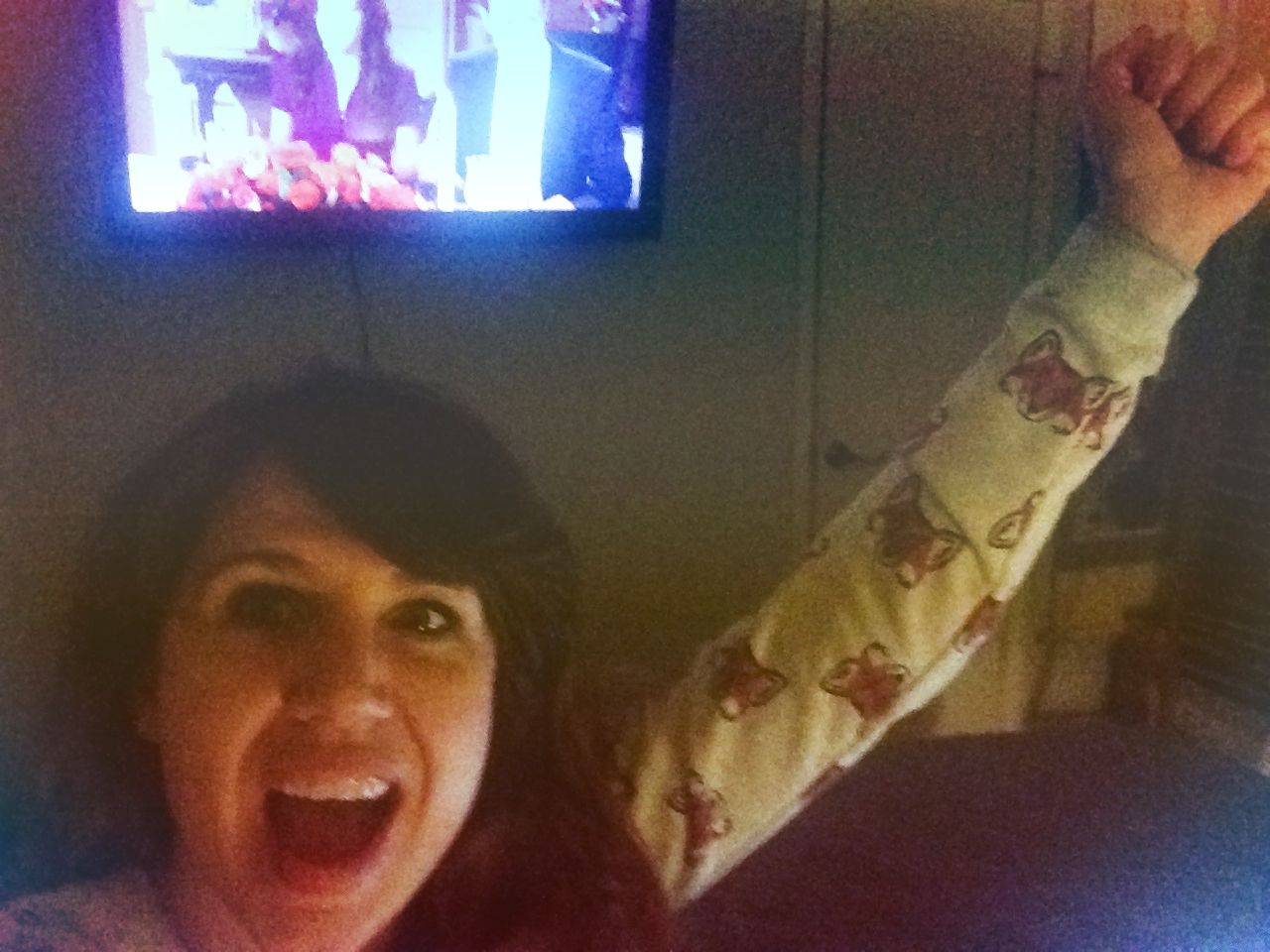 "Big screen" in the bedroom = giant Gilmore Girls!
Watching: Gilmore Girls – duh! 🙂 I'm thinking about watching the Buffy series all over again, too.
Maintaining positivity: This chilly weather has put me in a great mood lately. Even today, when a couple friend and I had something difficult to take care of, in the end we were laughing, joking, and making each other smile. And for the last month I've been walking my dogs before work every morning! What are you doing to stay positive?
xoxo