I was invited to a blogger event at Katy Mills Mall this weekend. The presentation started at Neiman Marcus Last Call, where we were shown this fall's latest trends. I loved so many things! And my mom, being the sweet heart that she is, hooked me up with the fox sweater we were shown, and another top [not shown]. In-store discounts, plus a gift card, made the total about $30. Nice, eh?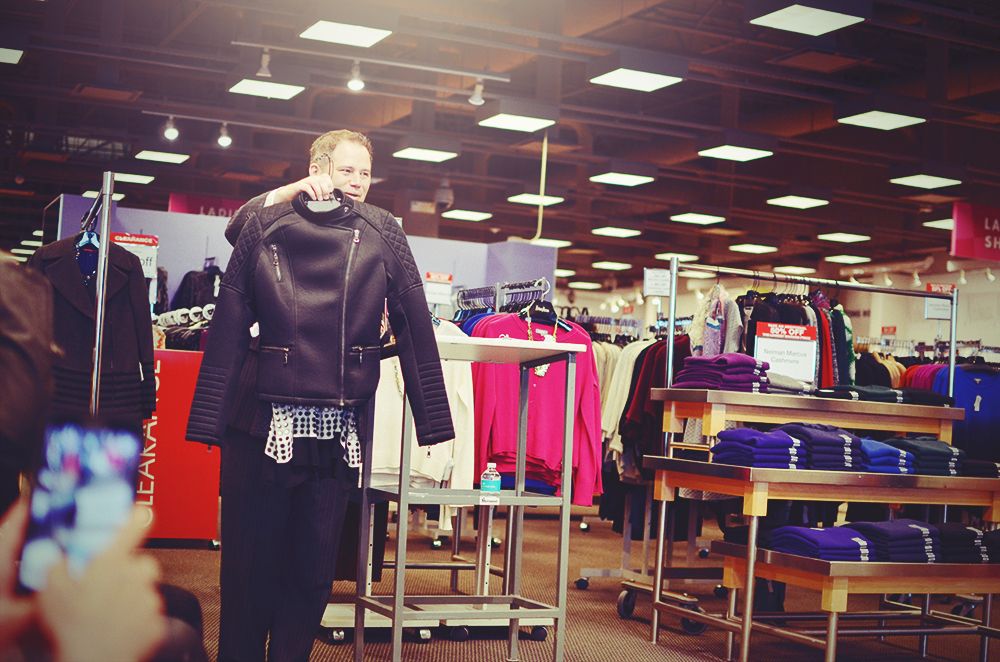 Quilted pieces.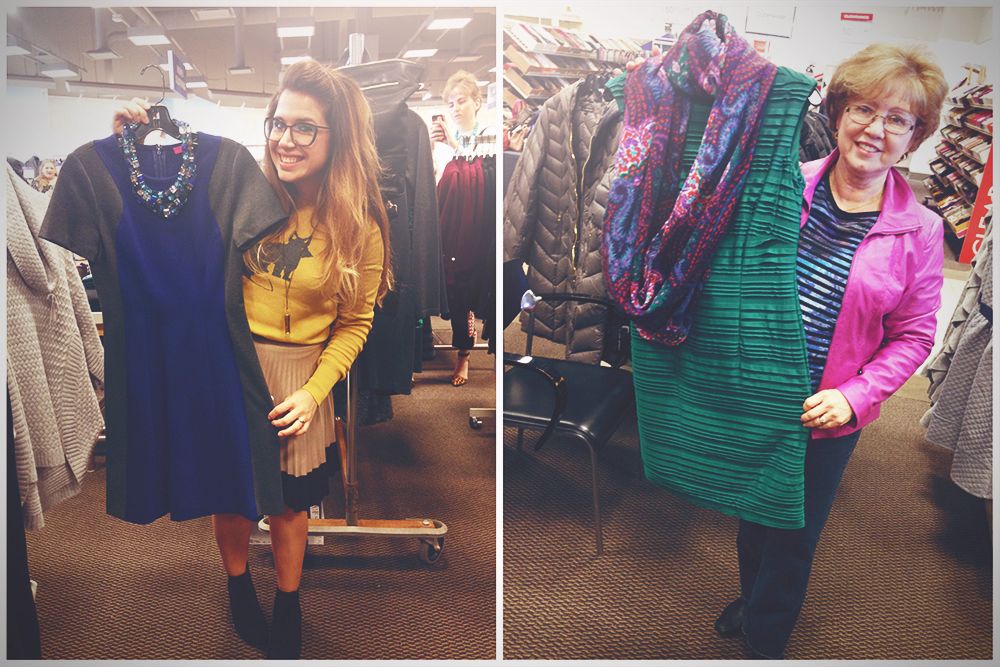 Knit dresses, green.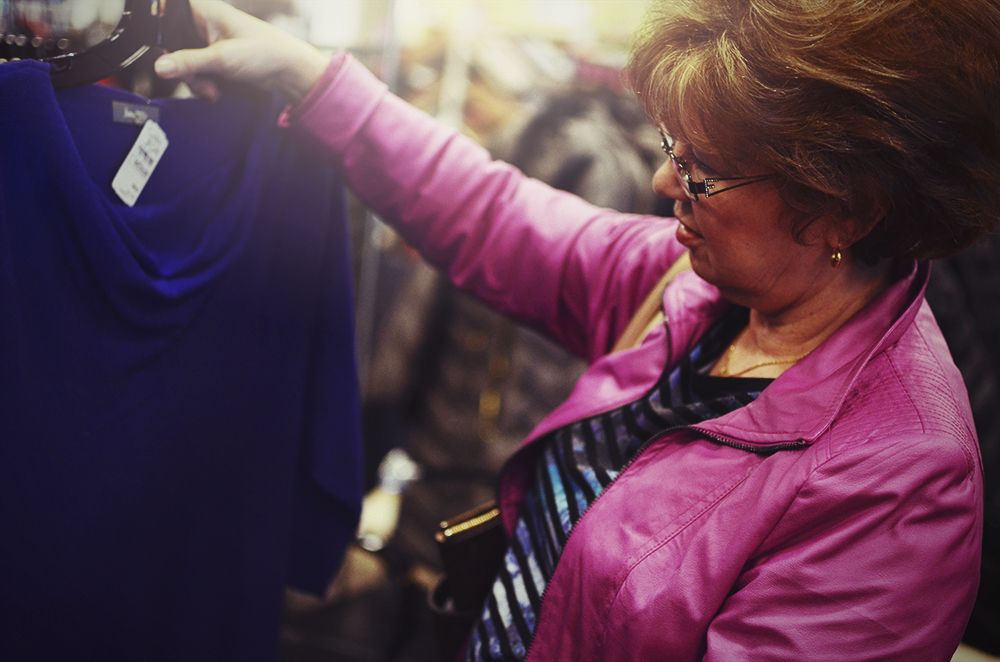 My mom did a bit of shopping, too!
The next stop was Michael Kors. My mom and I drooled over such pretty colors! There were definitely some options in our price range [thank you, outlet mall!], but I saved myself for a Kate Spade bag at our next stop!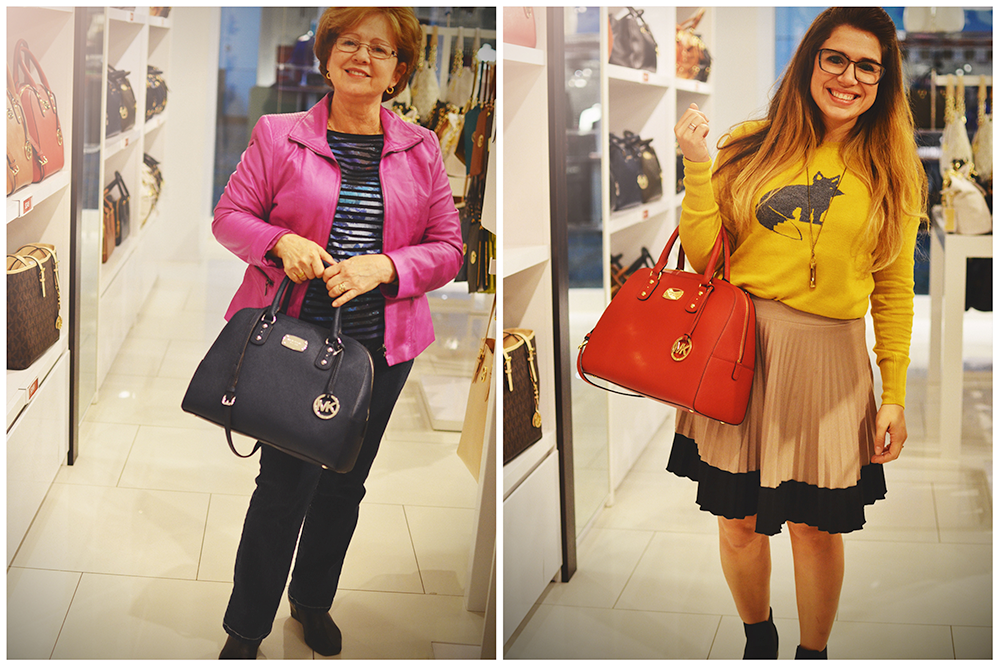 Pretending to be "fency" [how my mom says "fancy" with her Cuban accent!].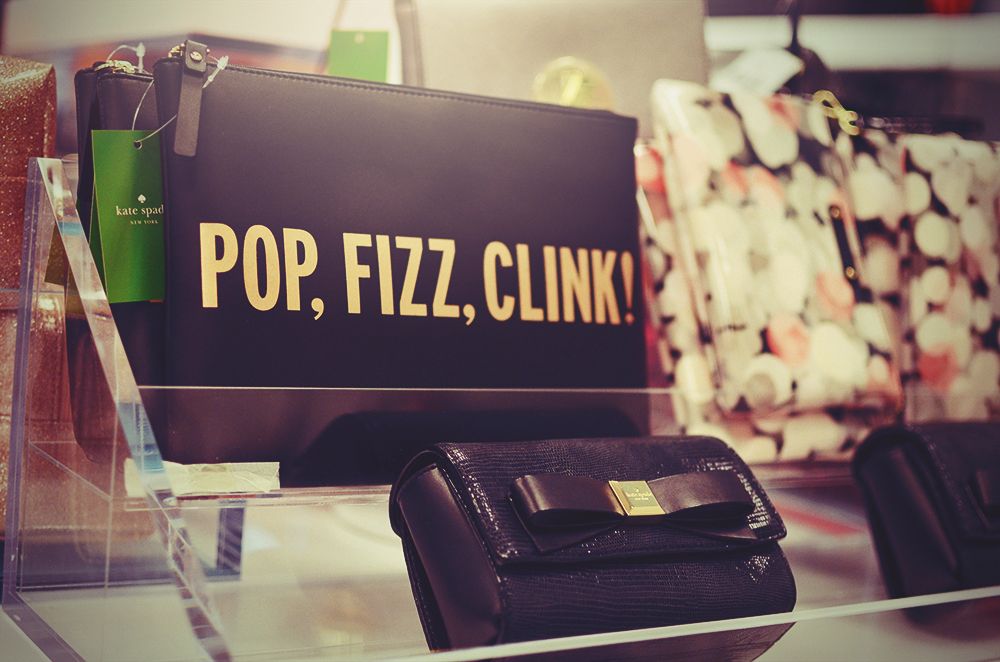 Kate Spade bags – so cute!
Our last stop was Saks Off 5th. Sabrina, the event planner, showed us some of her top picks, which I absolutely loved! That jacket is amazing…I wonder if they make it in a petite size…I often struggle with coats because no matter how cute, I look like a 5 year old wearing my parents' clothing.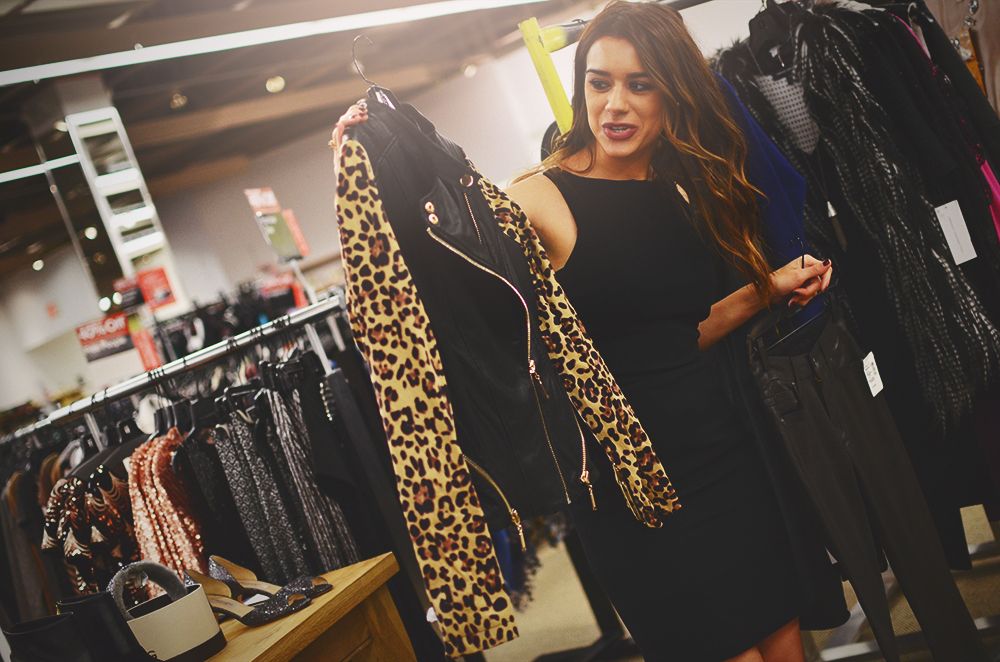 Leather trend. Is leather ever not trending??


The full list of "In style this Fall 2014":
Green // Knit dresses // Fur, leather [faux, vegan, real], shearling // Quilted pieces // Gray
Boots // Bucket bags and backpacks // Crimson [like ox blood, etc] // Fringe
The event was a lot of fun, and I hadn't been to Katy Mills in a while, so was able to check out the new stores, and shop a bit with my mom! Definitely acquired some styling ideas! For example, tassle necklaces seem to be happening, as well. Probably because of the whole fringe kick – shoes, purses, clothes…jewelry!
I've never talked or thought this much about the details of specific fashions before. All of the information was surprisingly interesting. 🙂 I'm especially excited about the crimson trend, considering my new hat and boots are in that category! What's your favorite fall trend?