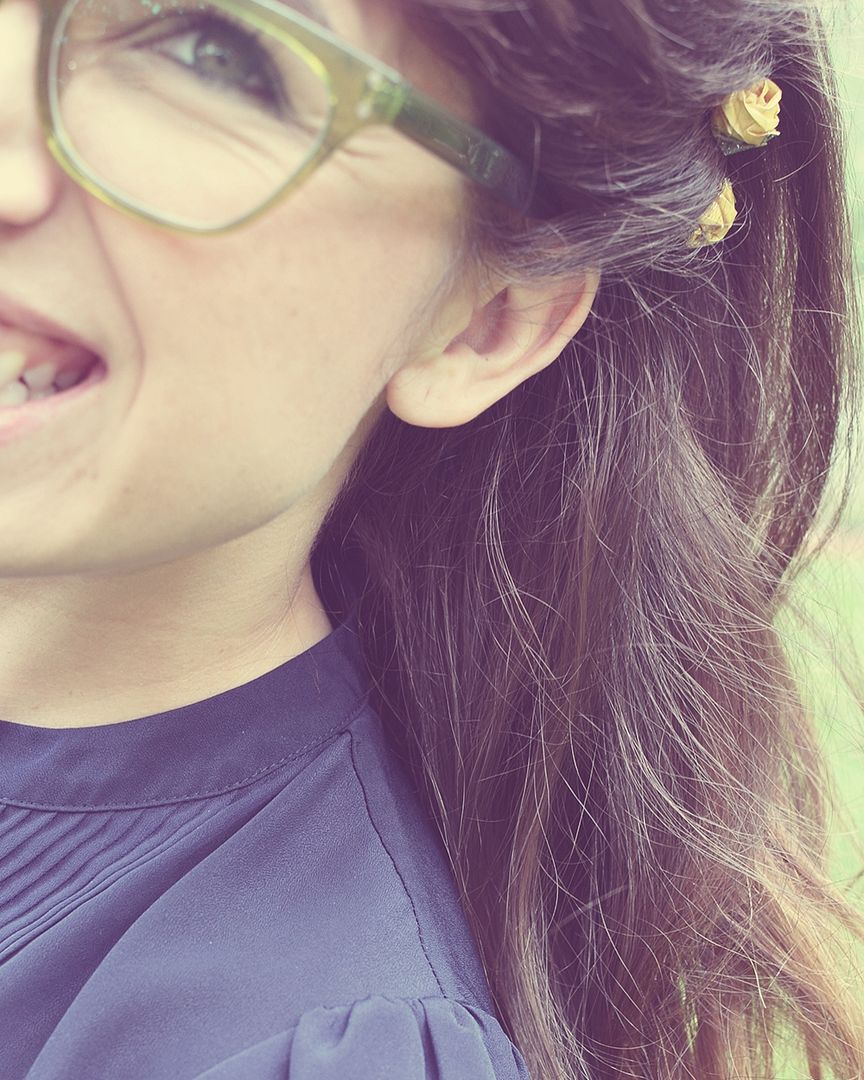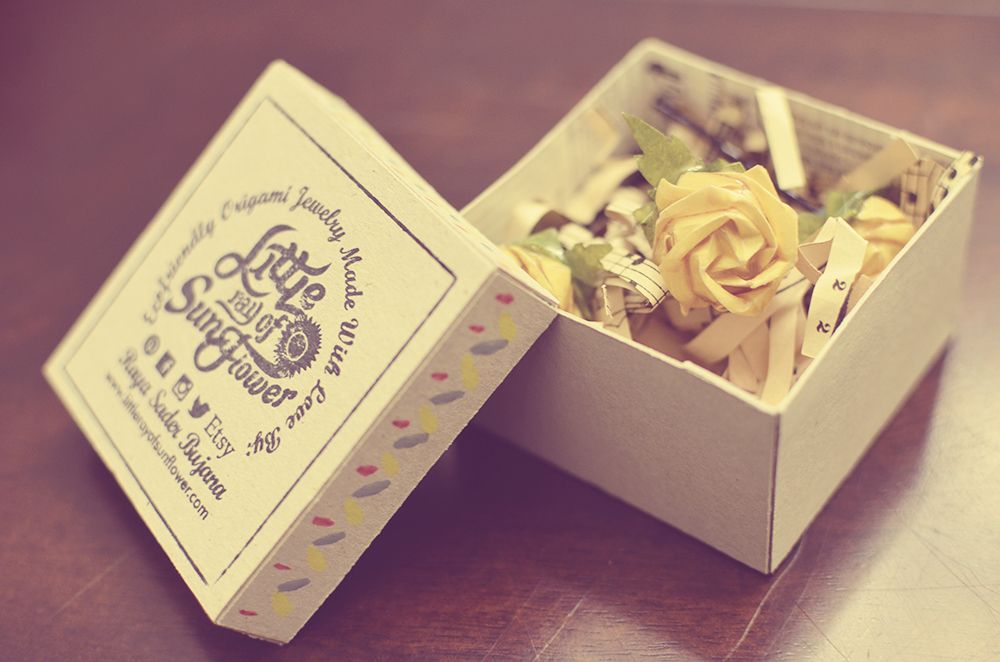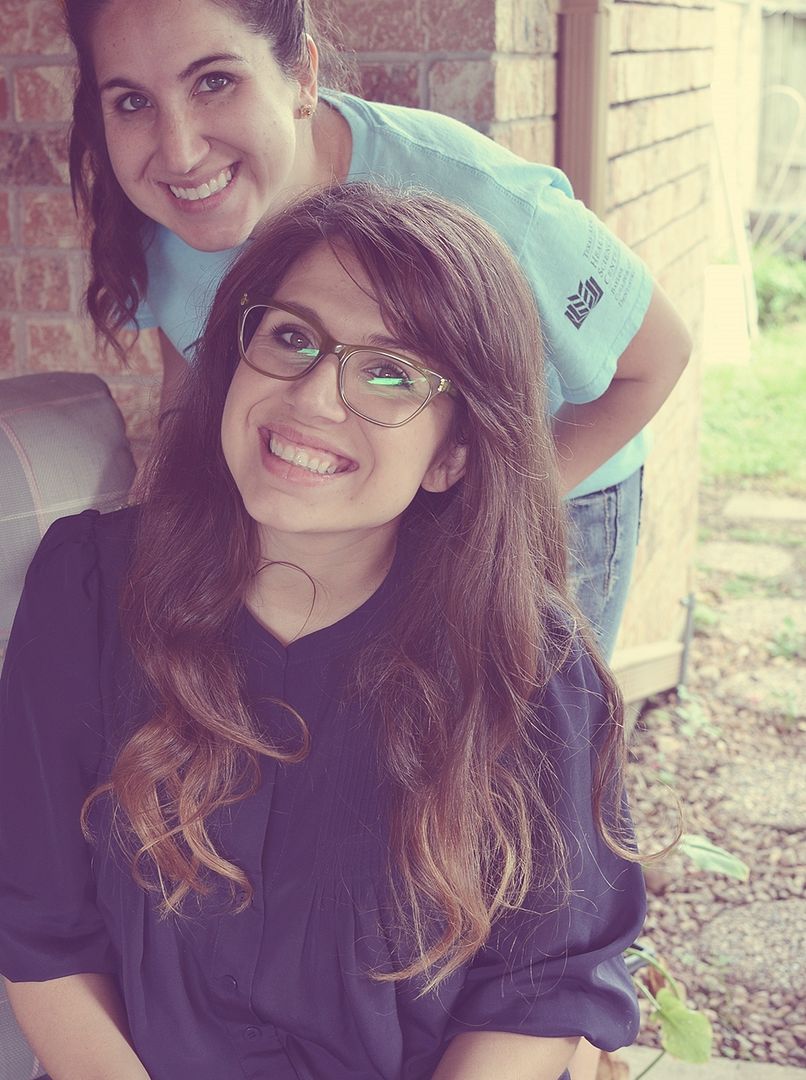 My sister's trademark hairstyle is the sock bun. She has thicker hair than I do, and as a dentist, the best way to get it all out of her face…sock bun! She previously used an actual pair of socks, but now they make these sock bun tool things! She and my mom gave me one a few days ago. 🙂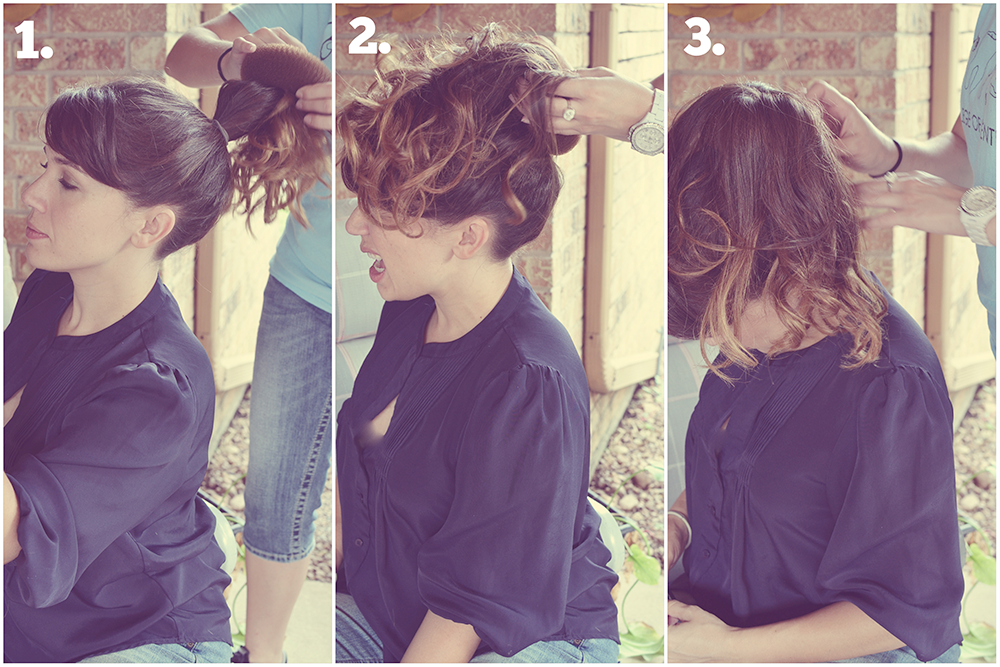 1. Pony up!
2. Slip the pony tail through the sock bun doughnut contraption. 🙂
3. Spread your pony tail around the doughnut.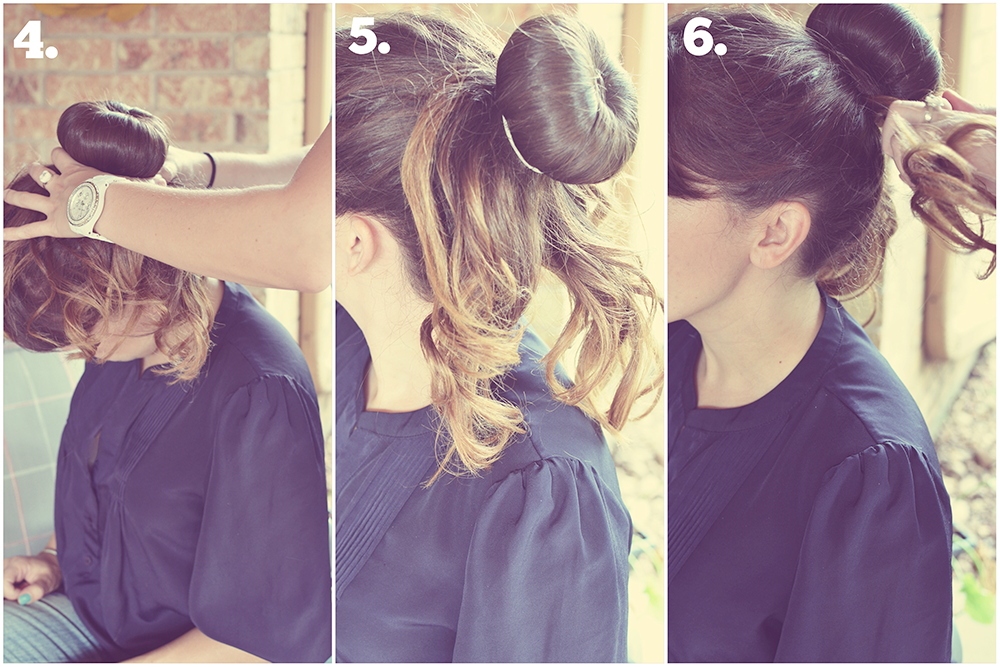 4. Tighten the hair around the doughnut and then  ..
5. Put a hair tie over to hold the hair in place.
6. What to do with all of that extra hair?? You've got a few options [says Sandy!].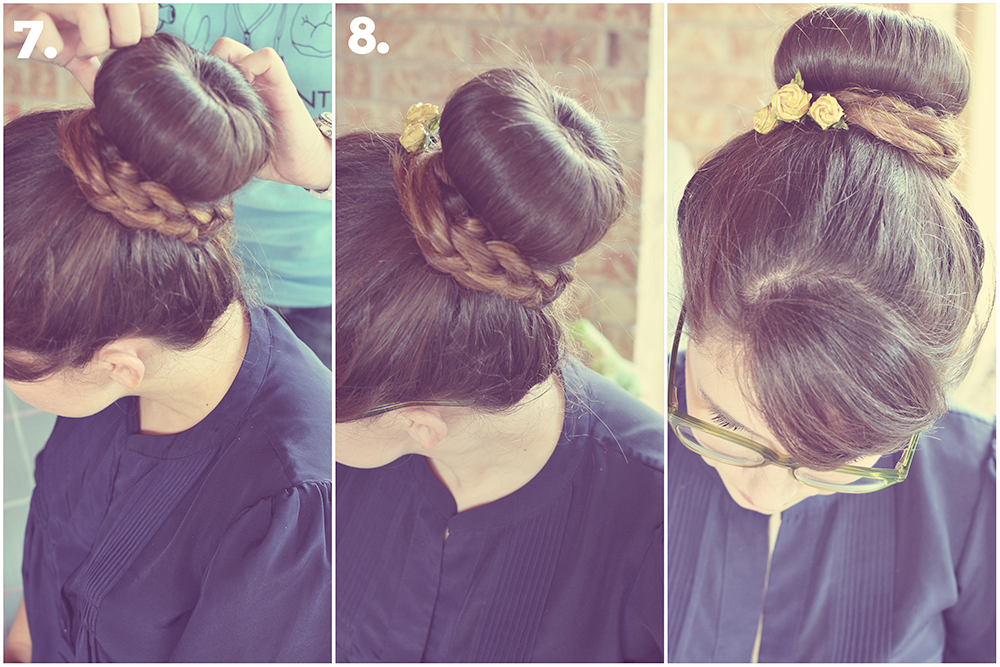 7. Wrap the pieces around the base of the bun – loosely, in braids, twists, etc. I opted for the braids. 🙂
8. Pin the braids in place, and decorate!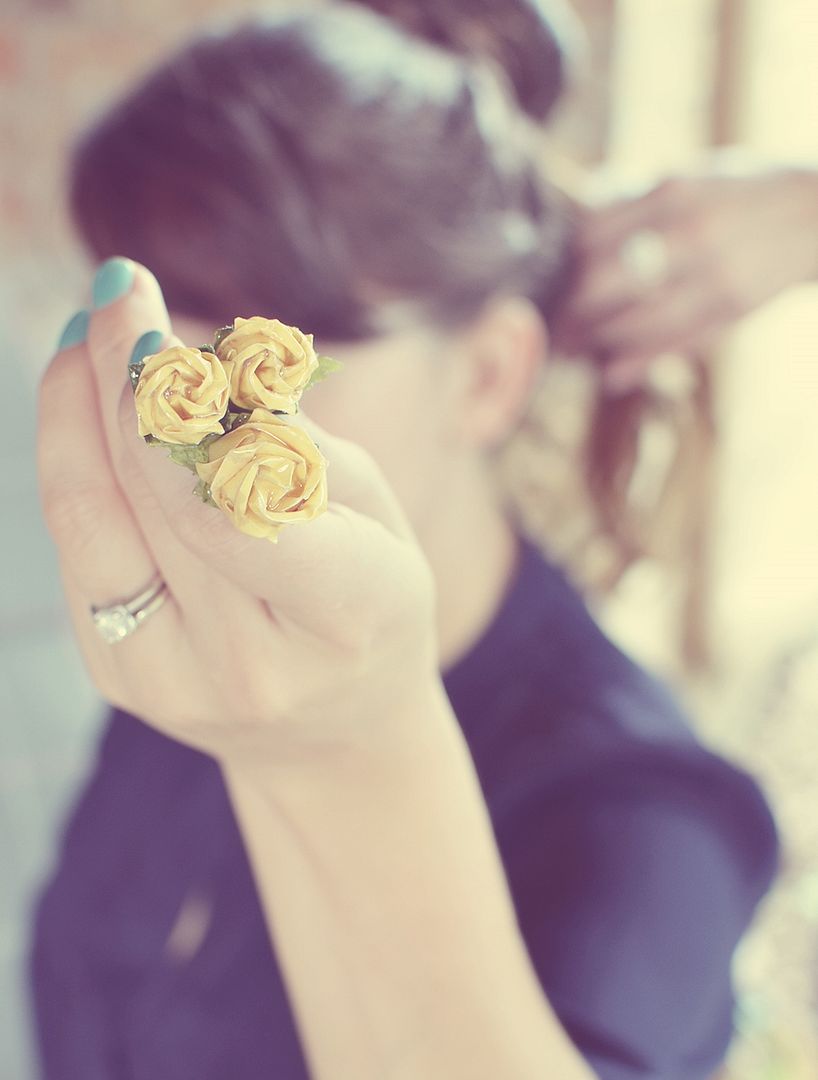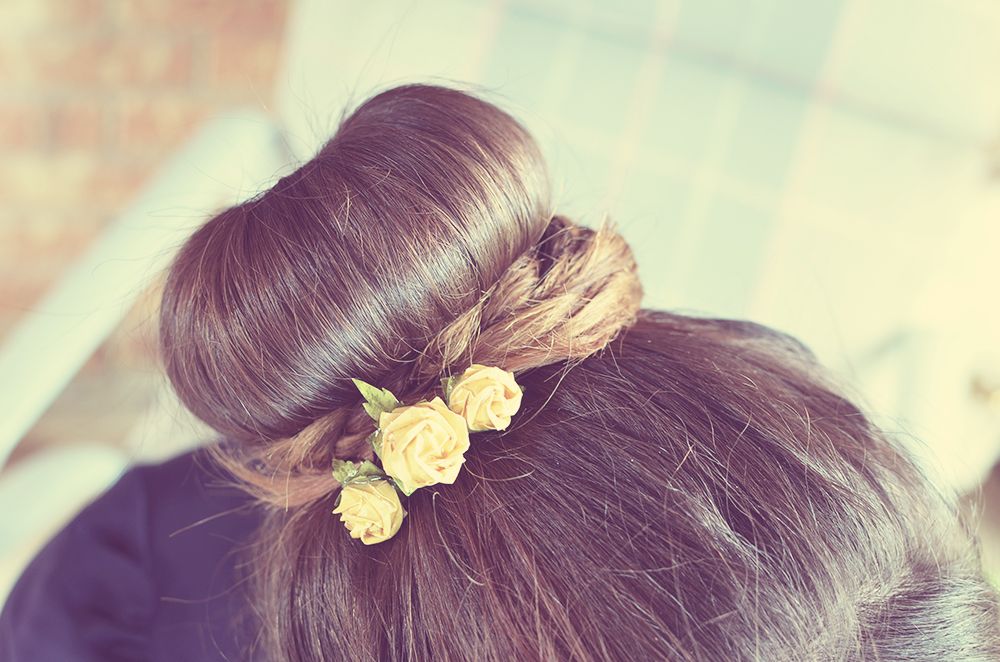 I used a few beautiful origami rose pins by Raya of Little Ray of Sunflower. Her work is so beautiful! I met Raya in Spain this summer when I attended my friends' wedding. She makes amazing accessories with paper and glazes them so they remain sturdy enough to wear [often!]! Are you excited for the giveaway?? 😉
xoxo
p.s. win your own pins here!
p.p.s. my sweet [matching] glasses are Bonlook and my top is via Stitch Fix.