I tried making cute little charts and graphs displaying the
reader survey
results. As you can see, the favorites are pretty spread out. I looked at the actual numbers rather than percentages in the video below. And expressed a few opinions…and made some crazy faces when I found dog poop on my shoe…ha!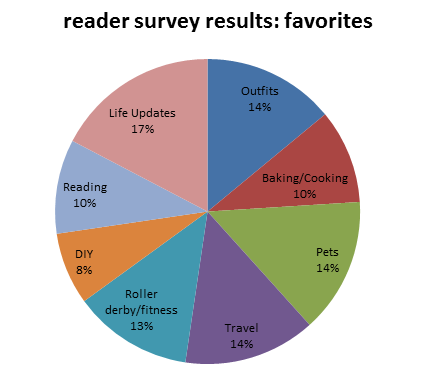 What I am very curious about is this "other" category…Are you a part of that group? How did you find my blog? I'm wondering if "other" includes Pinterest, maybe Etsy [old school]. Not sure! Any guesses??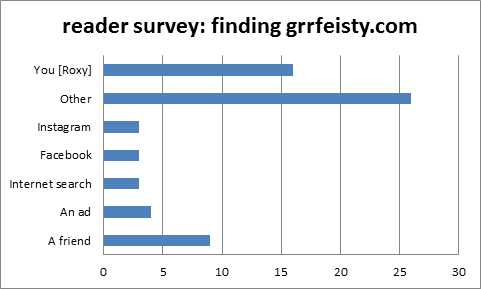 Sorry I'm such a weirdo!
xoxo