1. Guess what! A company you may know [see:
ōlloclip
!] has featured me on their
packaging
! I'm extremely flattered and look forward to the day when someone orders a lens and texts me with, "Hey! Is this you on the package?!"
2. Speaking of my Stars Hollow tee, I was stalking perusing ModCloth recently and stumbled upon this amazing comment. AMAZING.
Pretty much the best comment on @ModCloth. #GilmoreGirls pic.twitter.com/2zFsVjiPGj
— roxy (@grrrfeisty) October 14, 2014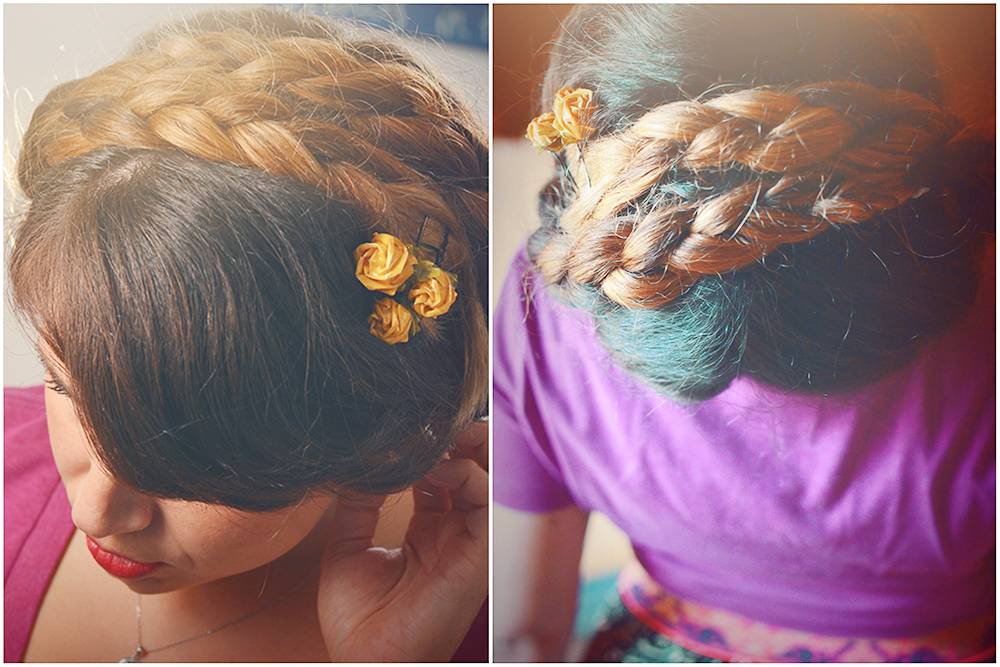 3. Lastly, and most importantly, a friend of mine graciously donated her handmade talents in the form of three little origami flowers [glazed and sturdy enough for accessorizing!]. And the packaging is crazy adorable, too!
This was my first attempt at milkmaid braides! I'm not too fond of the name…I can't believe I've never really tried styling my hair. All these years, wasted!
HOW TO:
1. Split hair down the middle [I need help with this]. // 2. Braid both sides and tie with hair bands. // 3. Pull one braid over your head and pin down. // 4. Pull the second braid over the end of the first band and pin down. [and remove the second hair band – the bobby pins should work well enough!] // 5. Accessorize with cute little flowers!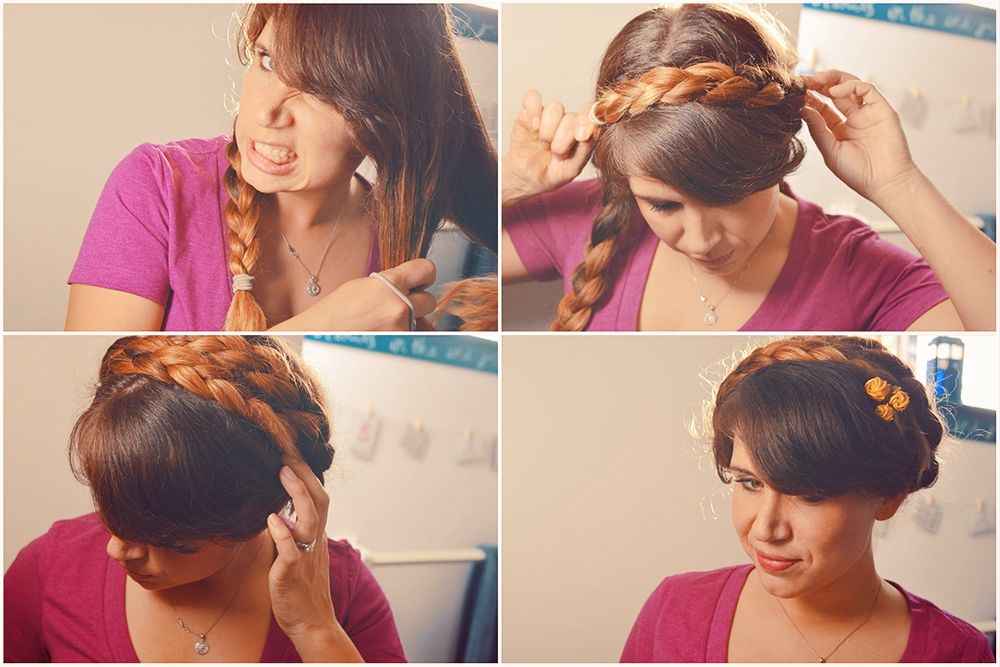 I didn't use hair spray, but highly recommend it – hello fly-aways!
Do you have any other tips? Or hairstyles you can recommend? I made a whole Pinterest board about beautiful hair and stare at it without attempting any. Oops!
xoxo