This shop has been compensated by Collective Bias, Inc. and its advertiser. All opinions are mine alone. #CollectiveBias #PedigreeGives
I often brag about how amazing my dogs are. All three were
either rescued or adopted, and I honestly think that makes my babies extremely
intelligent, as well as grateful [which I believe ties into obedience]. When given the choice, you should definitely adopt a dog. 🙂
Buster was one of three puppies when I went to
see her. She was the most timid of the bunch, but when I held her, I just knew
we were meant to be. As a new dog owner, I didn't know about crate-training. Goodbye pet deposit! I worked with her
every day until she learned to sit, shake, lay, play dead, etc. In her later
years we added balancing acts to her routine – at which she prevailed
beautifully. My sweet girl will do anything for a kiss or a walk. Buster
currently resides with my parents, but I visit them so often, I rarely have
time to actually miss my boost.
Daniel adopted Sam 12 years ago. He was an enormous and very gangly puppy who was born to roam. When I met Sam he was almost 3 years old and his favorite
activities included running through the woods and jumping into any body of water
in the vicinity. Even in his old age, he is the sweetest and toughest beast I've
ever known. I adopted Buster shortly after meeting Sam. Buster was terrified
and hid under a car. Who is this gigantic beast? Why is he sniffing me with his
extra-large snout?! It was the. cutest. thing. After a few days they were
playing like crazy. Conversations would cease as soon as they started – it was
mesmerizing and went on for years.
Not every dog story is all fun and games. Just like in
life, animals can throw some serious curve balls – whether it's in regards to
their health, behaviors, or accidents. I shared the struggles we had with Osa's
anxiety over a year ago, and since then, all we have to say are positives.
I found Osa in the streets almost 5 years ago. The fact
that I used to refer to her as "the simple dog" blows my mind. Although it took
a very tough situation, Daniel and I have discovered how amazing she is. While
Osa prefers humans, she gets along with almost all animals [including cats]. Her
anxiety is triggered by surprise, consistent loud noises, and general
over-stimulation. Because of these things, we muzzle her when there is a new
dog or child around. She will not necessarily bite, but precautions must always
be taken. Many times an anxious dog craves a job. I practice new tricks with her often, and even bought her a puzzle recently!
Because dogs are so near and dear to my heart, I will gladly support Sam's Club during Adopt a Pet Month. For every Pedigree product you purchase from Sam's Club this month, Pedigree will donate one bowl of dog food. I know where I will be purchasing Pedigree dog food and treats in October. 🙂
xoxo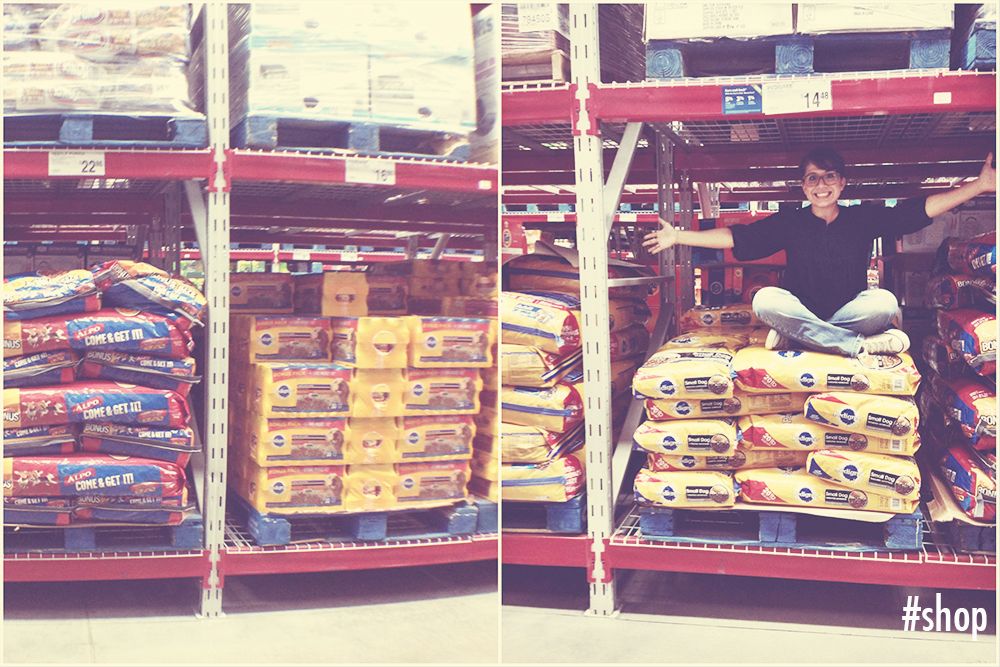 Pedigree on social media: