After taking a 2 week hiatus from exercise [excluding the dog-walking], I received some inspiration in the mail! If you recall, I was getting out of too work late and too
tired
while I was
in the classroom
recently. But as soon as I got my hands on a Victoria's Secret Influenster VoxBox [say that 5 times fast]…I knew I had to put the goodies to use!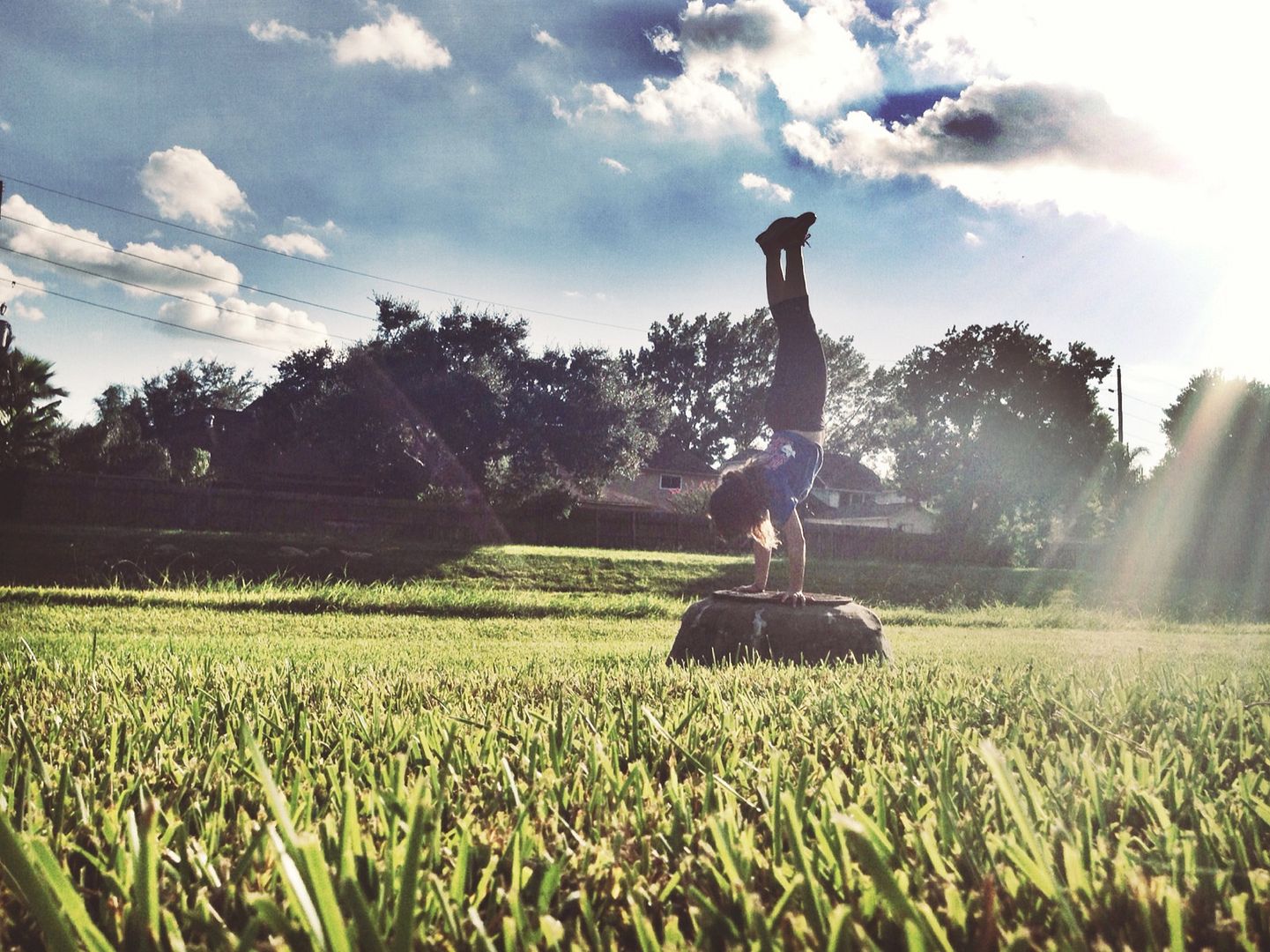 Handstands with all the support I need. 🙂
The box came with a VS Incredible sports bra, and Knockout [how appropro] cropped pants. Of course I tried them on right away…and then refused to take them off. I decided to be one of those people that runs errands in workout clothes. Well I am running errands, after all. 🙂 To make up for it, I later wore both items on a run with Buster, then to Crossfit, and of course, roller derby [not in one day!]. The bra is supportive in all aspects – plus I'm not flattened out like a pancake [goodbye uni-boob!]. The Knockout pants are thick and comfortable, which is perfect for the "fall" runs I'm signing up for! And who doesn't love a sturdy waistband?? I can eat a good meal before a game and you can't even tell. 😉
I always complain that I don't own any cute workout clothes – now I do!! 🙂
The Victoria's Secret goodies made it through a roller derby bout!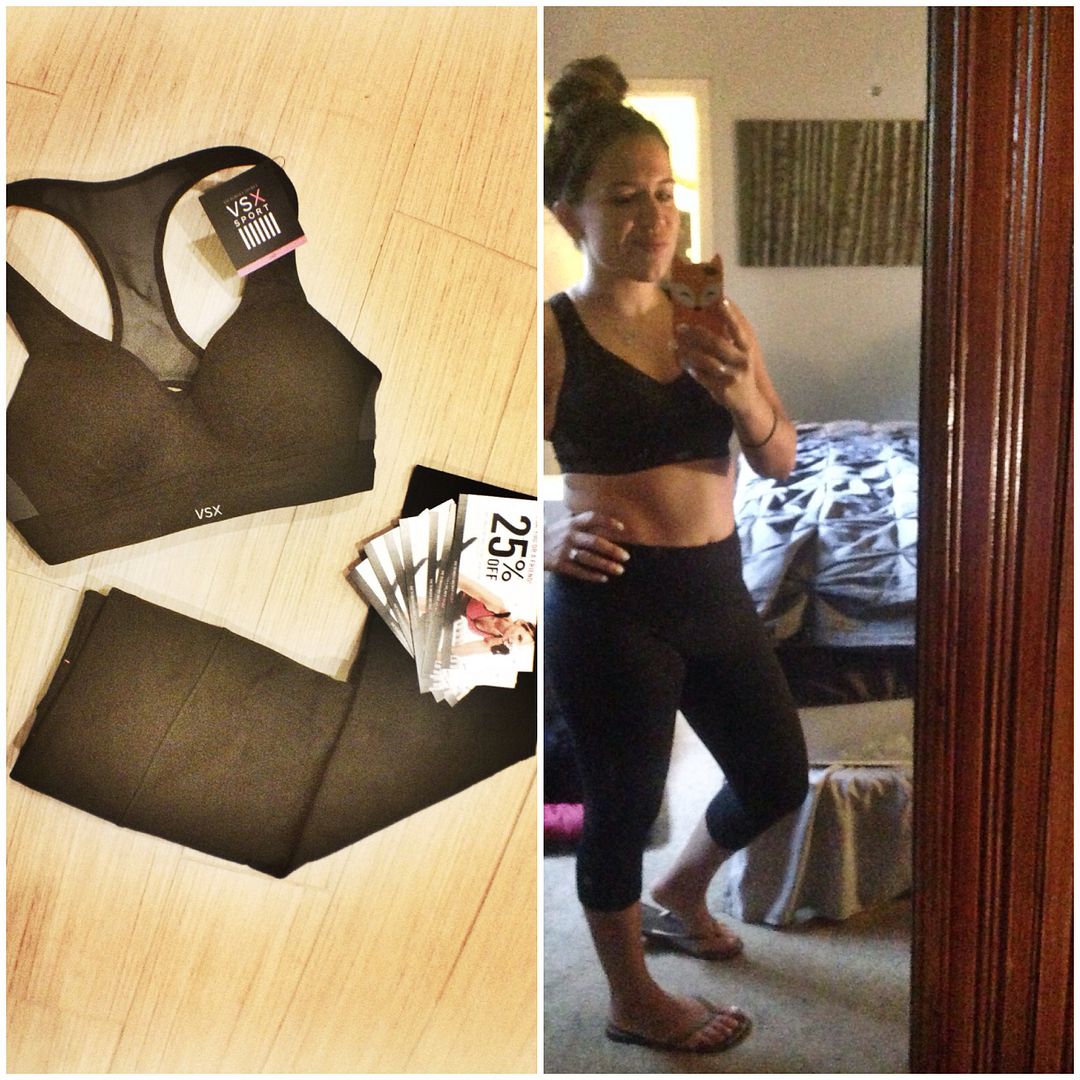 Feeling cute! It's a first!
I never thought to shop for workout clothes at VS! They have always just been my bra and undies go-to. These are some great options and I can't wait to use a couple of these coupons – especially to snag a matching top. 🙂
xoxo
This is a sponsored blog post. Influenster provided me with complimentary Victoria's Secret products to test and review as part of a contest.