Good evening! I've received about 50 survey responses and am loving the feedback! It's strange to see myself through other people's eyes. Obviously there were a few comments that were a bit rough, but the anonymous honesty is greatly appreciated. I can't thank y'all enough. If you haven't had a chance to fill out the 10 question reader survey, please visit
this blog post
. [Thank you in advance!]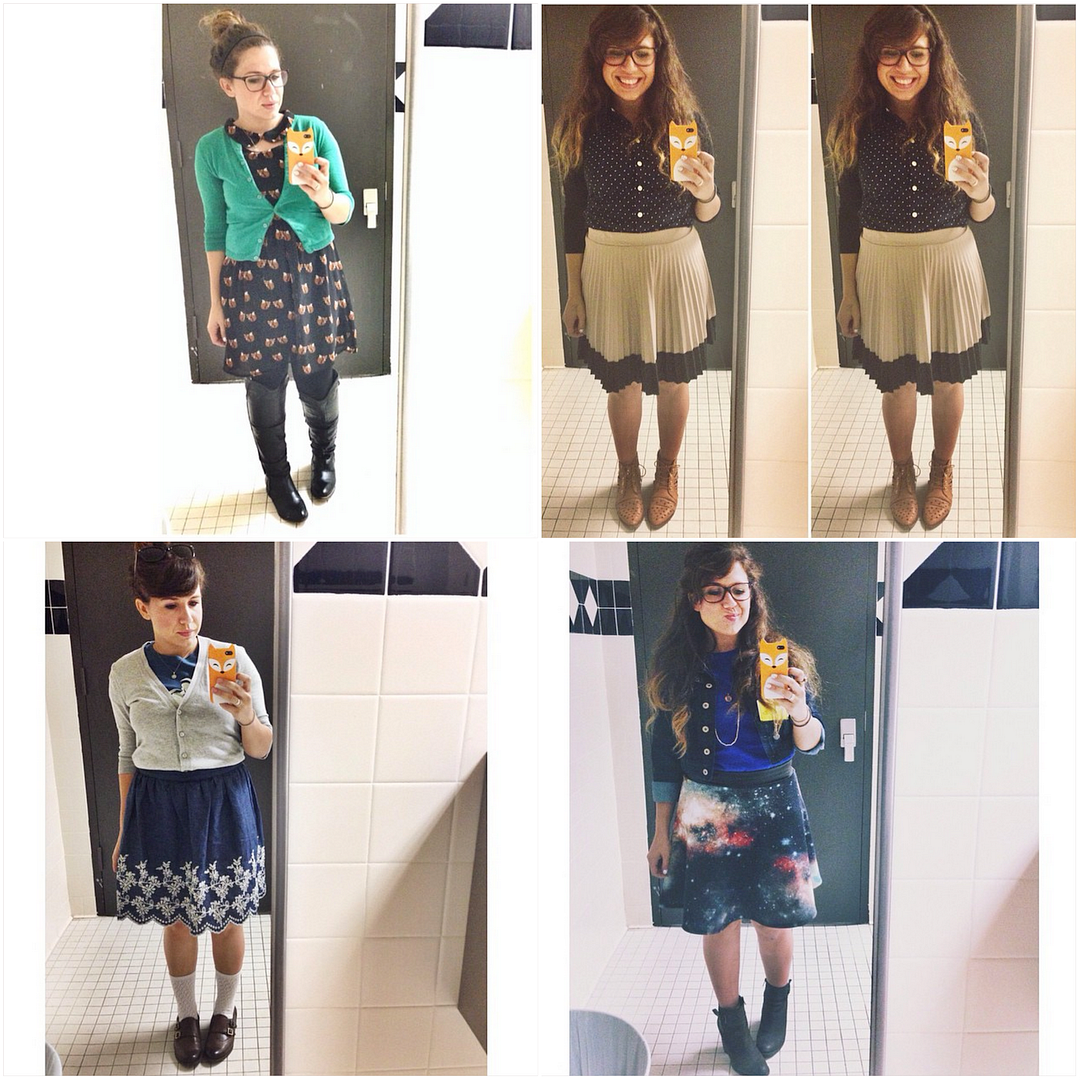 I am in the process of creating a document that organizes everyone's thoughts…and really analyzing what people want to see more of, less of, etc. I won't be able to make everyone happy, but hopefully I can create a more even spread. 🙂
As far as sponsored posts go, I figure I should clarify since there were mixed feelings shared in the surveys. Usually companies will send me an item for free, and I will review it, wear it, etc, but I don't get paid. I don't agree to review an item unless it's something I would actually eat, use, share. Does that make sense? A good example is the dog toy giveaway. The toys were free, but I wasn't paid to enjoy them. Well, for Sam and Osa to enjoy them. [[There a cat toy giveaway coming soon, too!]] I apologize if these posts seem fake. That's my own fault.
While I have been blogging for over a decade, sponsored posts are relatively new to me. I am part of a few websites that do pay me, but I apply for these "shops." At first I applied for a variety of products…testing the waters, trying things out. Lately I will only apply for relevant sponsorships: dog treats, cat food, human food, greeting cards, haircare, fitness related items, etc. My day job pays just fine. I can get through some bills, as well as house upkeep…but for the amount of trips I want to take, and miles I need to drive [roller derby], a little extra spending money goes a long way.
This school year has already been off to a hectic start. I thoroughly enjoyed my time in the classroom and definitely miss it…even though students have drastically changed in the 4 years I've been out of the classroom! I was so frustrated the first week while I was grading. We'd spend about 15 minutes taking notes on scientific notation with negative exponents, and every answer I received was positive exponents. What did we just do! Turn your brains on! And then by the end of the day I was so brain dead that I'd make myself crack up, which made the kiddos think it was okay to be funny the rest of the period…oops! A little too much positivity on my end. 🙂 But for the most part, I followed my own tips to the T.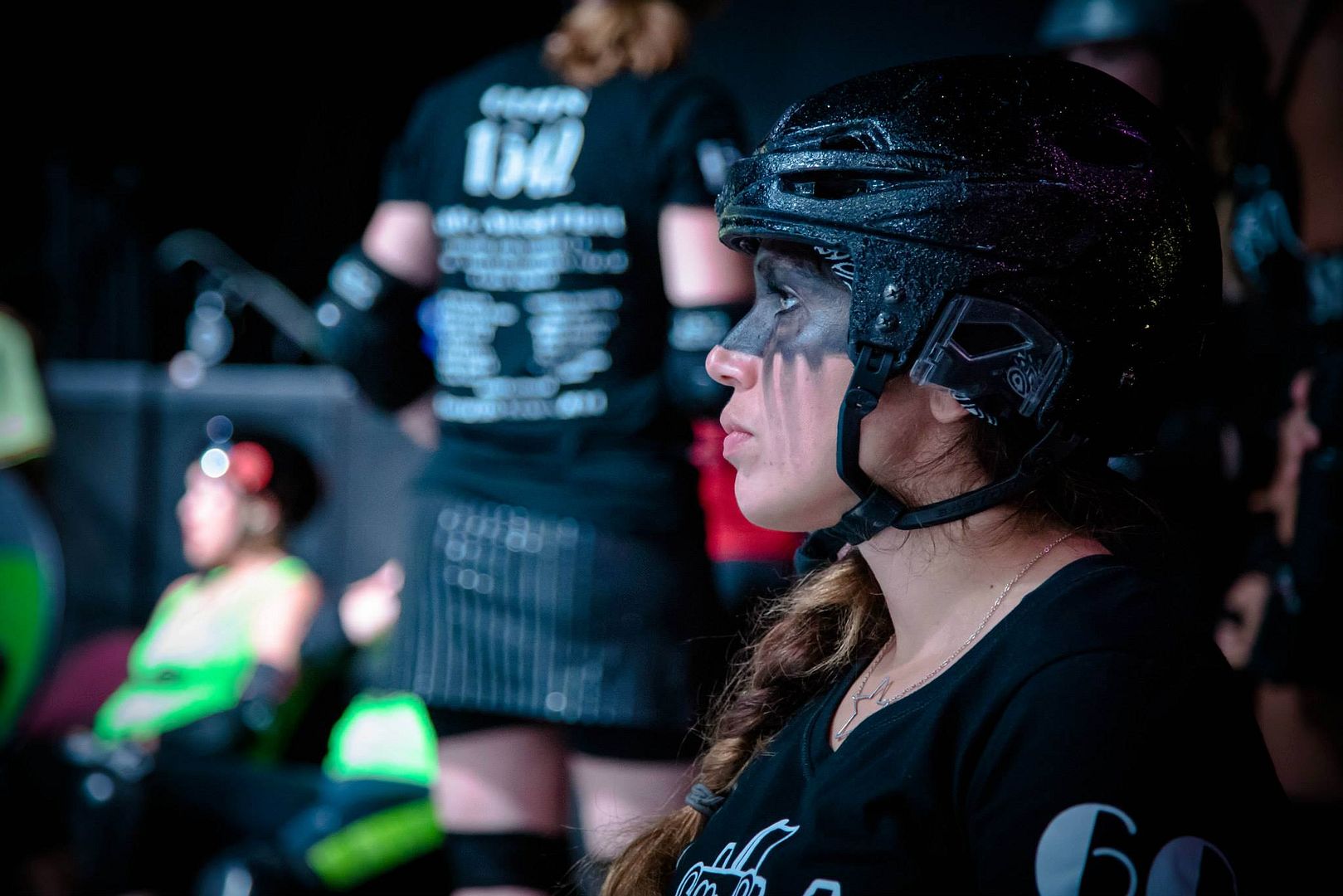 Thanks to Heather for the photo!
Other news: I am co-captain of the Bayou City Bosses for the 2015 season and have a couple Knockouts games in the next couple months! I try to stay away from roller derby during the off season to keep myself from burning out, but I'm not sure how far I will be able to stay this time around. Luckily everything is pretty evenly dispersed. Other than roller derby, now that I'm not quite as exhausted from teaching, I hope to start back at Crossfit. A two week break is just a bit much. I can feel my muscles getting wimpy already! 🙂 I can't wait to share some fitness tips, too. That was definitely a survey interest!
Is there anything else you'd like to read about? Of course I'm going to share a before and after of our home with the new tile. 😀 Squee!!
xoxo