It's no surprise that, along with loving
all of zee animals
, I adore any sort of clothing or accessory that features my furry friends. Sort of like a modern-day Disney princess
that overdresses at the drop of a degree Farenheit
…you know, the hipster types with the big ol' glasses? Ya,
those
.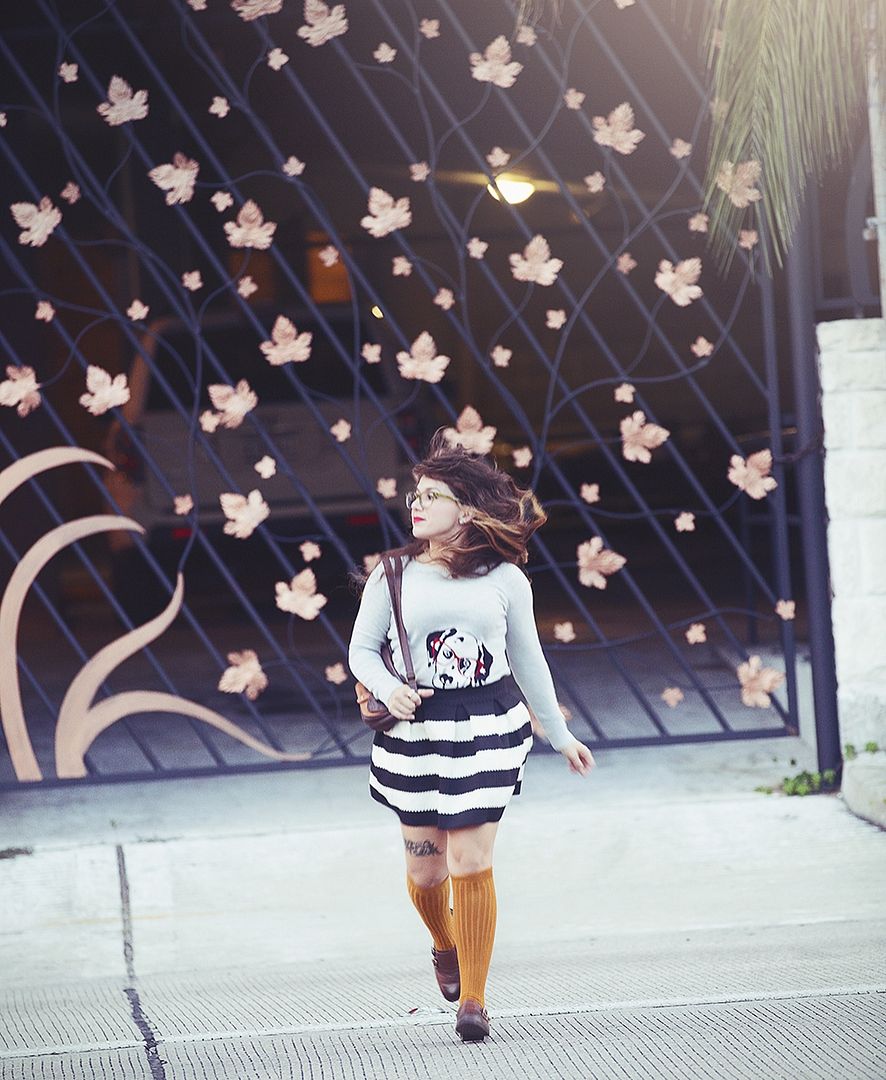 Speaking of overdressing. 🙂 I missed acknowledging the first day of Fall [September 23rd] but I definitely enjoyed it! For the first time on the first day of an actual season, it felt exactly as it should. Everybody was shocked and amazed – their hair stayed perfectly styled [or unstyled] and there was no poofing due to humidity! People probably even hung around outside a little longer which would explain why so many students were tardy.
Dalmation sweater via Talbots via my mom 🙂 // similar skirt via my uncle // cat purse provided by asianicandy
I'm usually so busy pining for summer vacation's return, that I miss the change of seasons. But guess what a tiny breeze means for Houstonians?! Pull out your favorite sweaters! Sure, they might be a bit too much, but it's all or nothing, folks. The highs are in the 80s as opposed to the 90s? Let me whip out those knee-highs and slouchy boots! As my tan fades away, so do my tank tops. Let's face it, I'm far better at dressing myself for the cooler months than the summer months, anyway.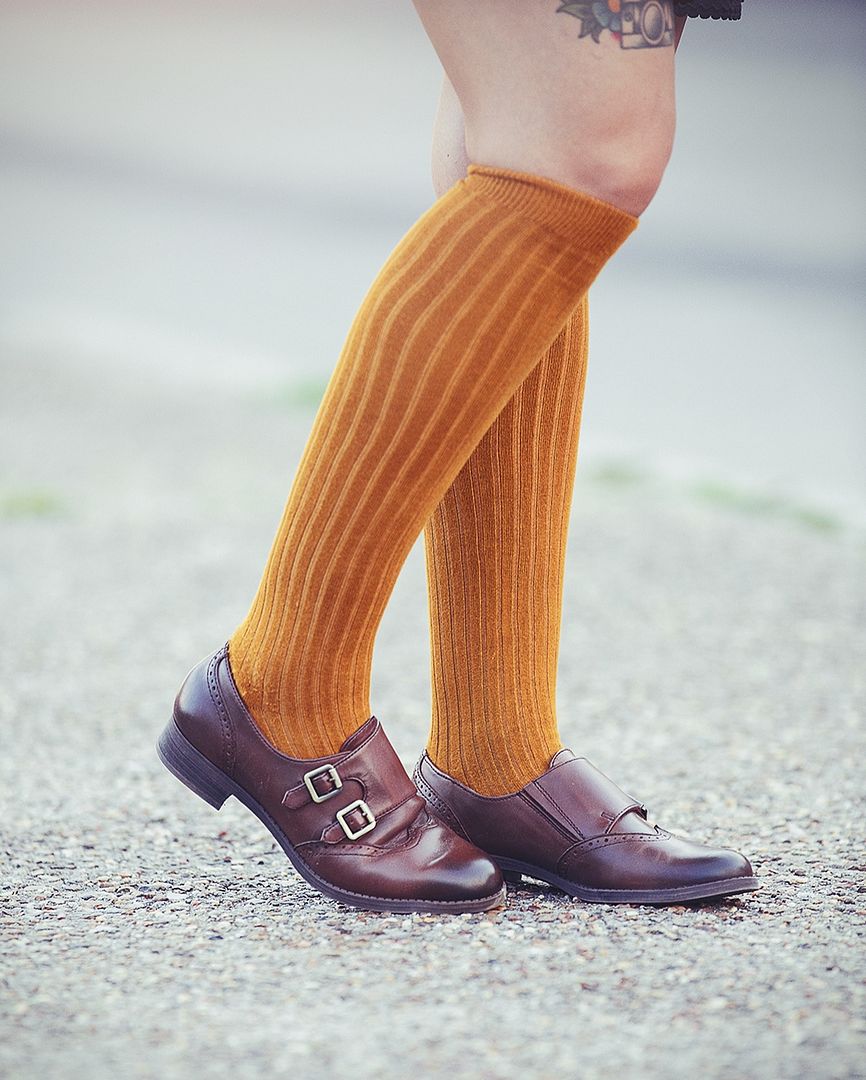 Kapture oxfords provided by Naturalizer // knee-high socks via ModCloth
Can I talk about these shoes for a minute? My first pair of Naturalizers are so great for walking my dogs and being more active – and you know what? These oxfords are just as comfortable, but I can wear them all day at work, or out, and every outfit looks adorable! Plus the ombré shade of brown is just beautiful. I probably took 20 photos like this one just because these shoes are so dang pretty. [[by the way, Naturalizer is currently hosting a pretty sweet giveaway! Check it out here.]] /gush
If you're on the same ark in the same boat as me and absolutely love animal-themed accessories, then this giveaway will make your day! I love my sweet kitty purse. It's the perfect size, and has 3 different sections, which you can see more closely here. There are several ways to enter below. Good luck!!
xoxo
Photographs by the wonderful and talented Bonnie of Two Creative Birds. Thanks so much!!
p.s. Find more international giveaways at http://www.osvojito.com/! [Thanks for sharing mine!]