This first week back to school has been pretty hectic! I thought that as soon as the week ended I'd be dead set on returning to the classroom. I'm still unsure, but it's been a great experience. Management-wise, it's like riding a bicycle, planning-wise…not so much. I was at the school until 5 or 6 most days this week…and between teaching classes and checking [and failing and checking again] math classes, I kept forgetting my lunch! And when I
did
remember my lunch [Thanks, mom!] I had to eat it in front of the computer. Luckily the kind folks at
Harvest Snaps
sent me a few bags of Snapea Crisps to get me through the days. I ate some for lunch and during my off period. And I even shared with my co-workers! So far I really like the lightly salted and cesar variety.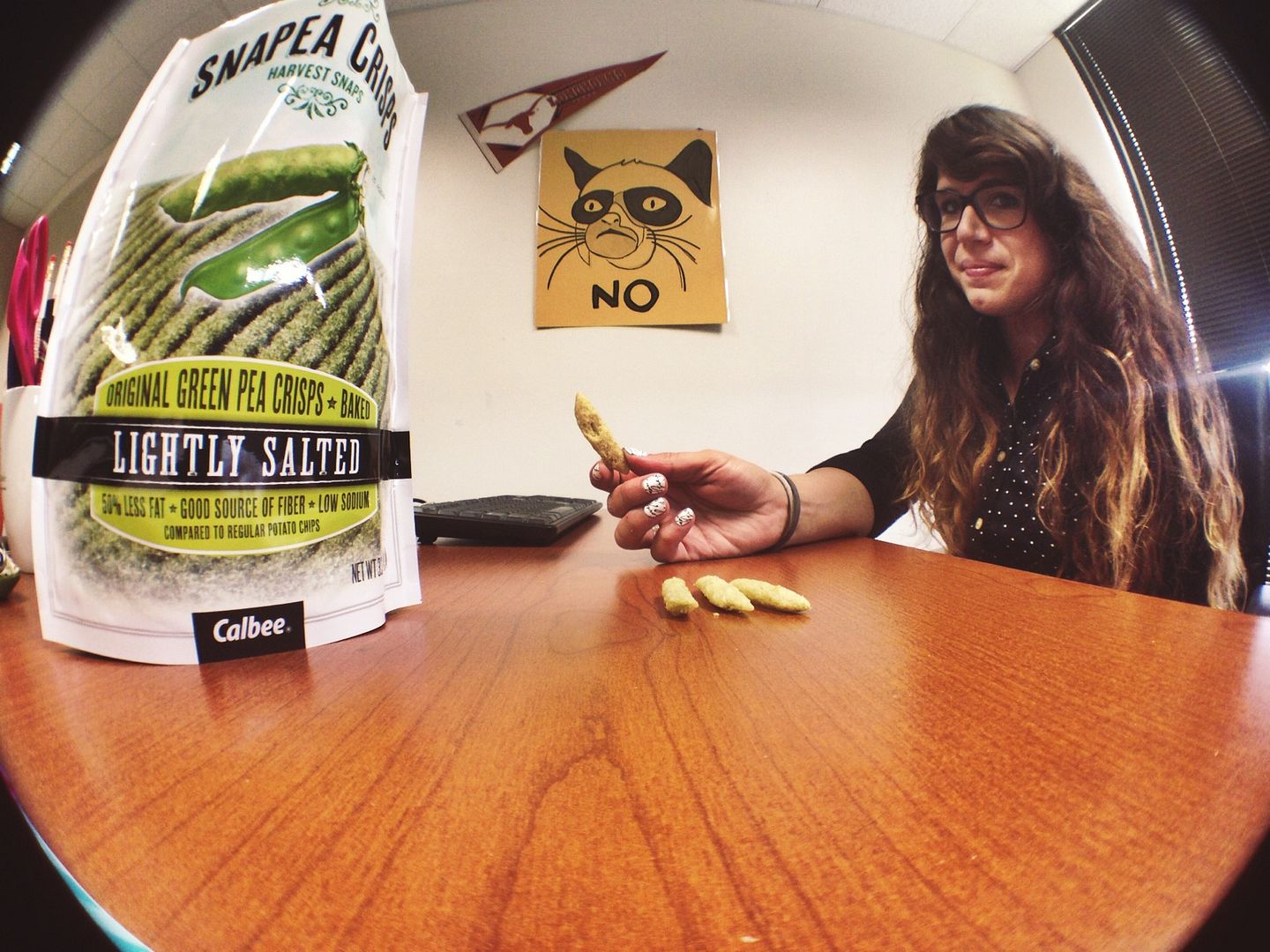 cool poster, eh? i'm so proud of it.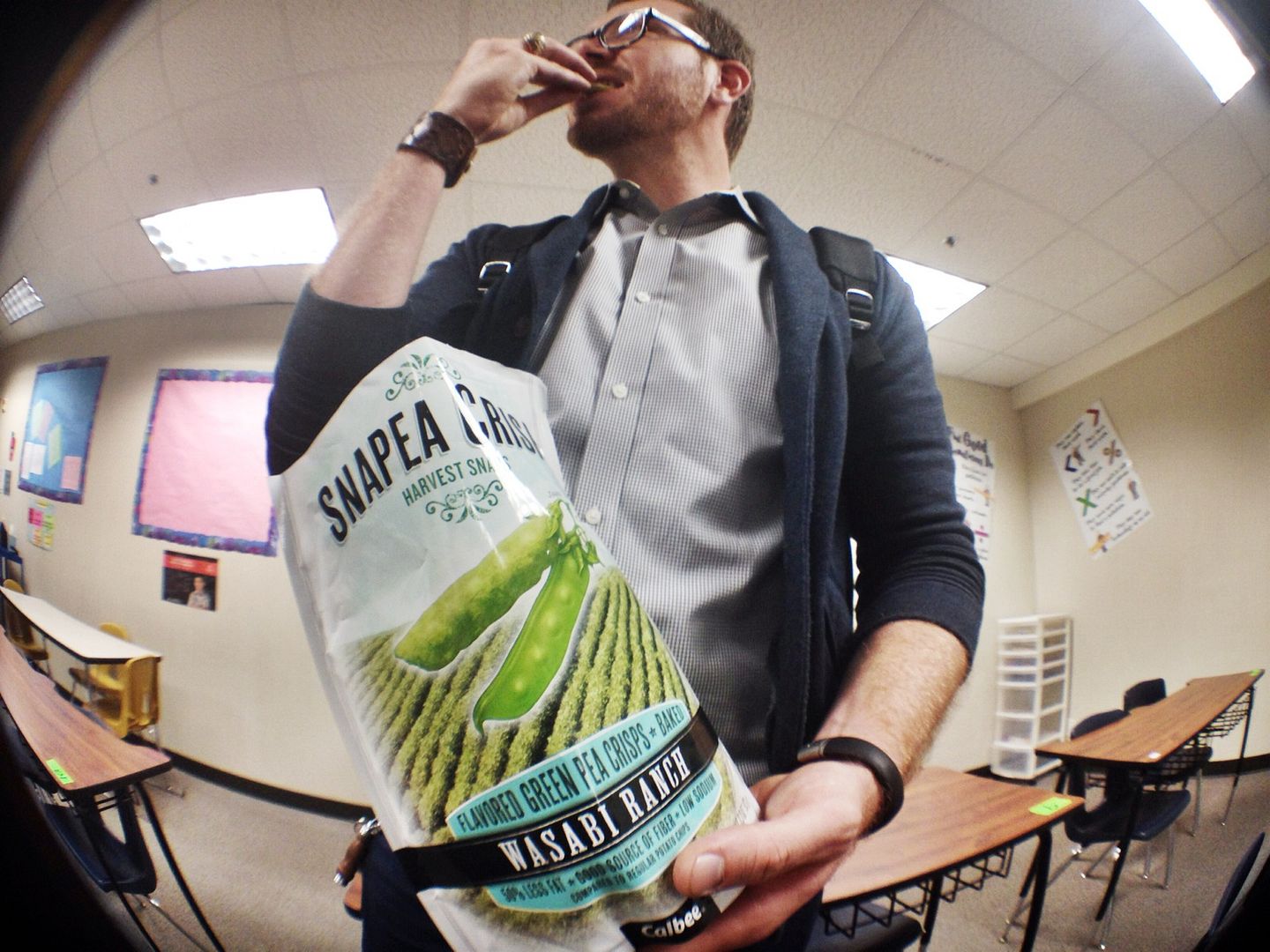 Daniel enjoyed a bag of wasabi ranch all by his lonesome. 🙂
Hopefully next week is a bit calmer and I can manage my time better. That's also something I've got to get used to. Far less time to take care of things that pertain to my actual job. 🙂
How was your week?
xoxo
This post was created in partnership with Harvest Snaps. I have been compensated for this post. However, all thoughts and opinions are my own.