The first part of our trip to Vienna was spent at the same hotel as my parents, then Daniel and I switched over to the 25 Hours Hotel for our final couple days in town. I had researched interesting hotels online and this place was 100% that. My parents call it the "circus hotel" – and you can probably see why. Each room has a mural on the wall. I think there are only about 3 different ones, but it seems there are a few different details in each one I noticed while insta-stalking.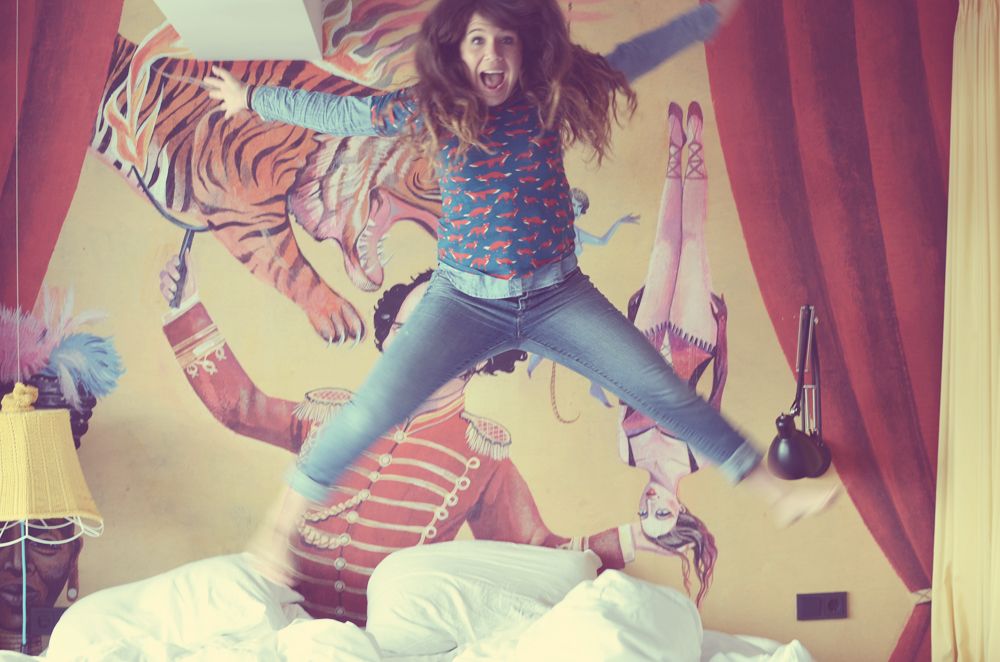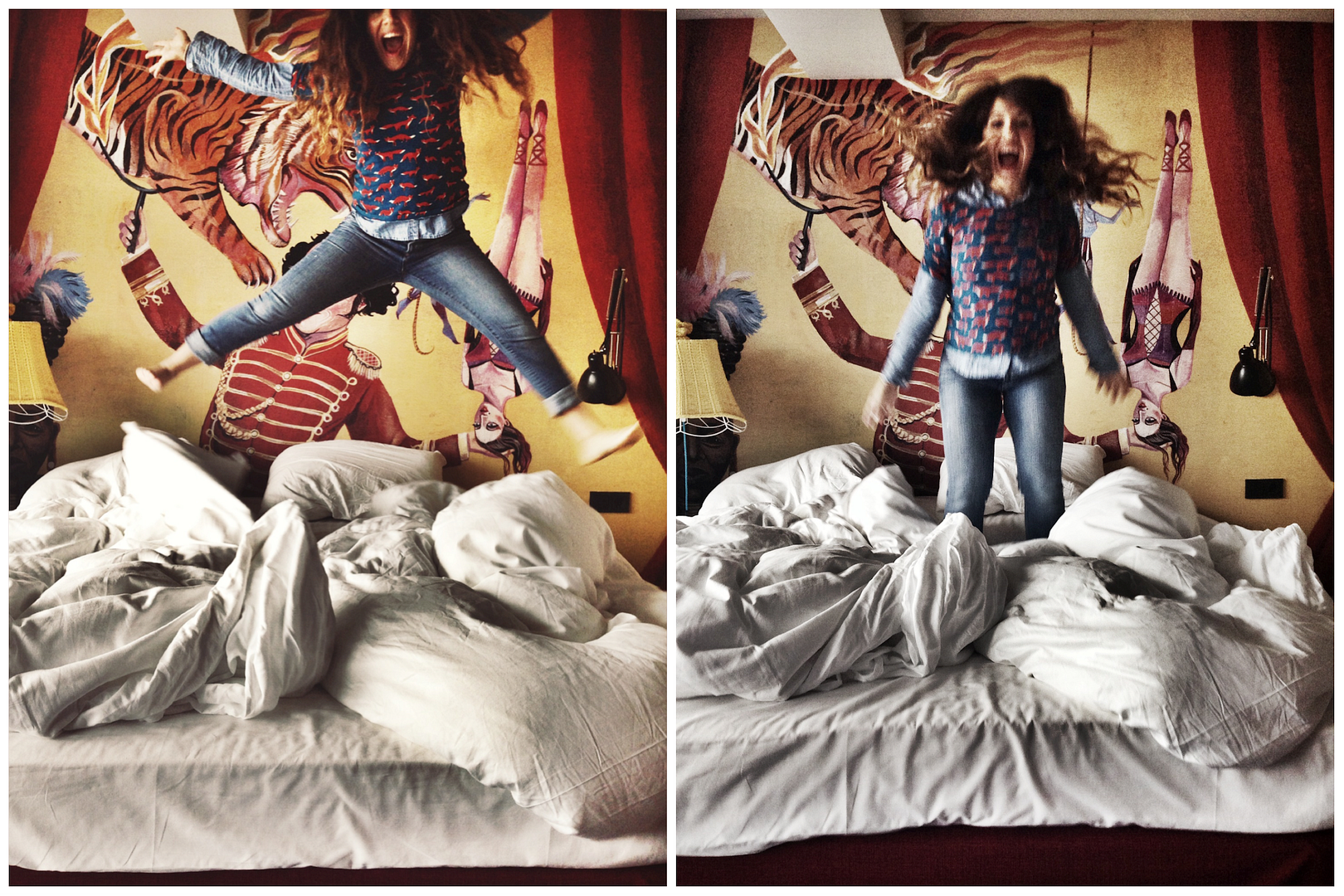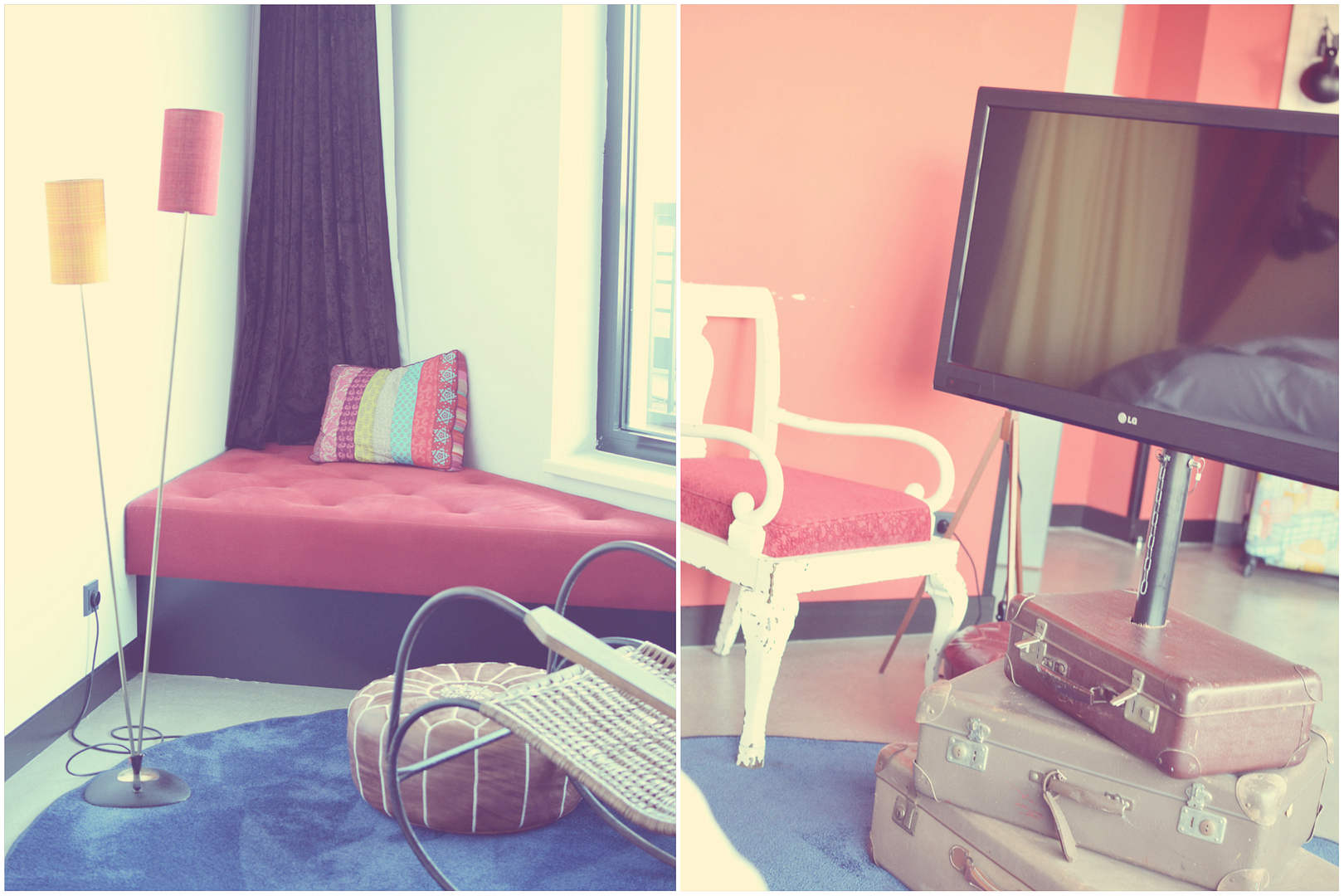 There are really cool details that I absolutely loved. "Old" suitcases were part of the main decor throughout the hotel, along with fluffy pillows [in the bedrooms and lobby], quirky phrases on signs, bottles, and mats, free bicycle rentals [that were too tall for me *sob*], and the pièce de résistance: the outdoor bathtub!
I am not a bath person. I can't recall the last time I ever filled a tub and just relaxed in the bubbles. At first I was a bit paranoid. Especially after realizing that the only thing separating my tub from the neighbor's tub was thick brush ["oh! that's not a reflection?!"]. But the clawfoot tub was so incredibly welcoming, and the bath soap smelled so good…I filled it quite often in just two days. 🙂
You know what else this tub was good for? After a day of walking, before going out to dinner, Daniel and I grabbed a couple chairs and soaked our feet in the warm soapy water. Ahhh….I kind of need a fancy bathtub now.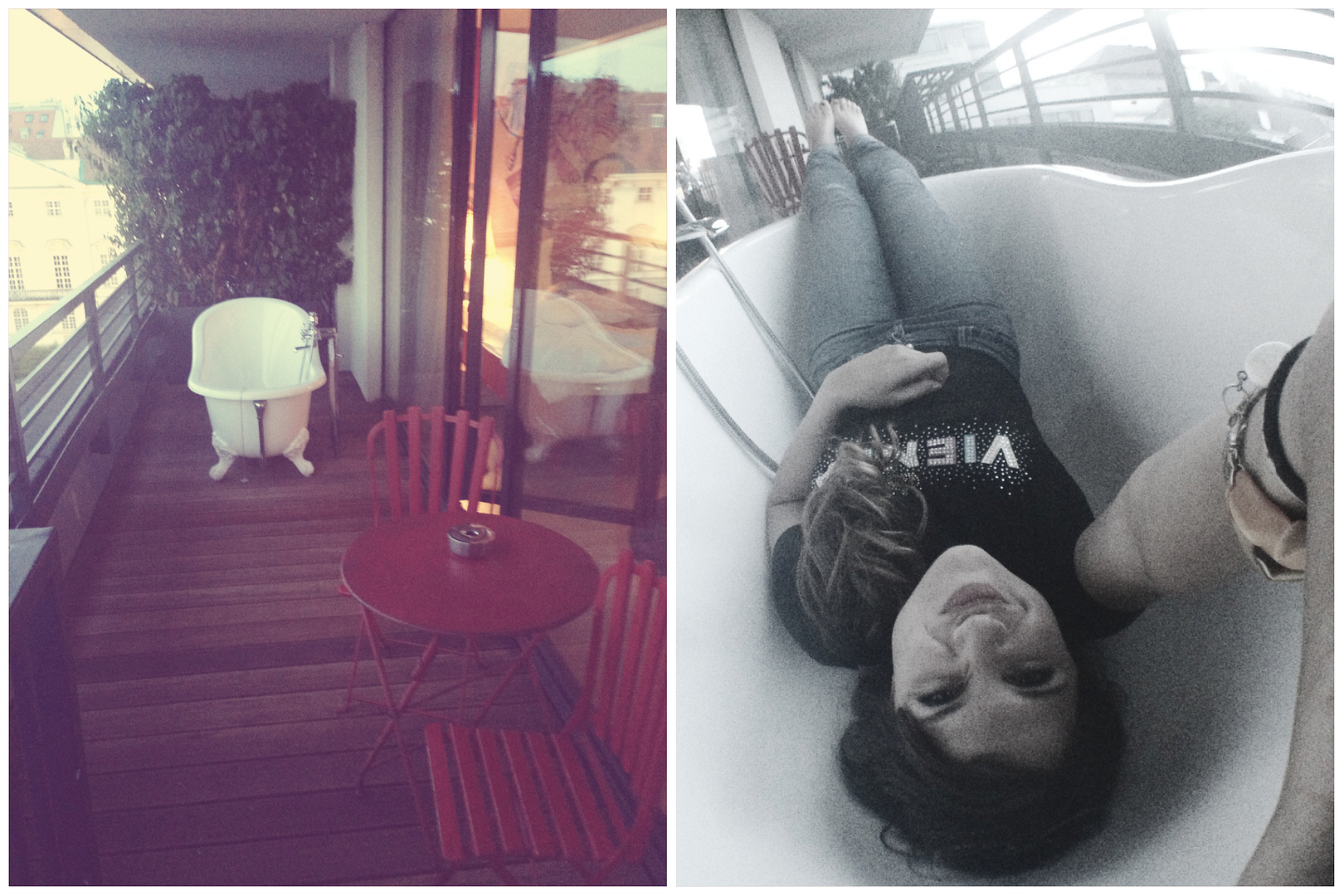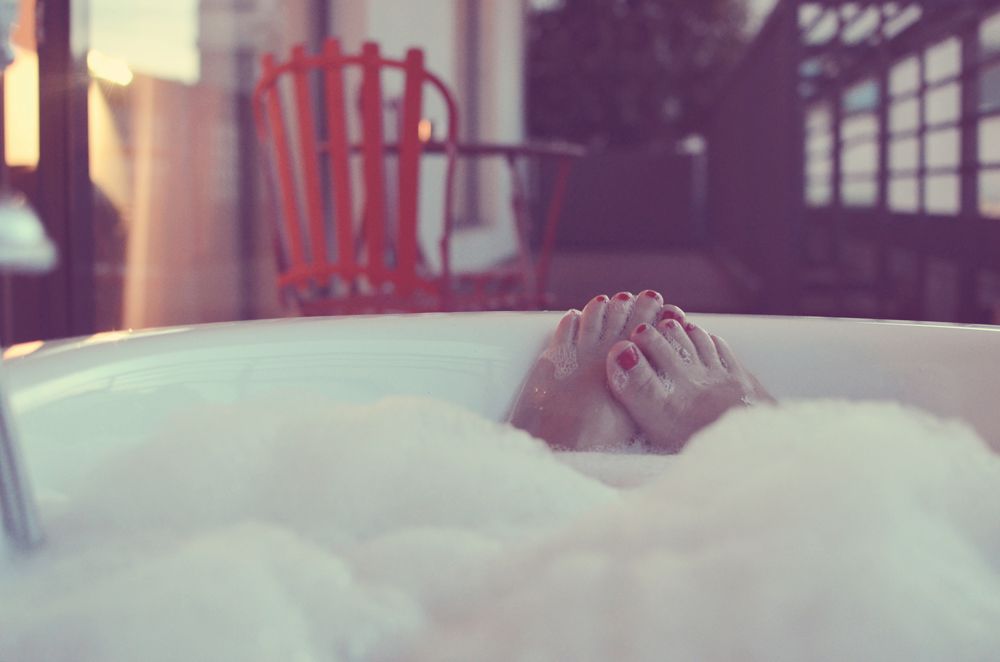 Swollen walking-all-over-because-we-are-too-stubborn-to-figure-out-transportation feet.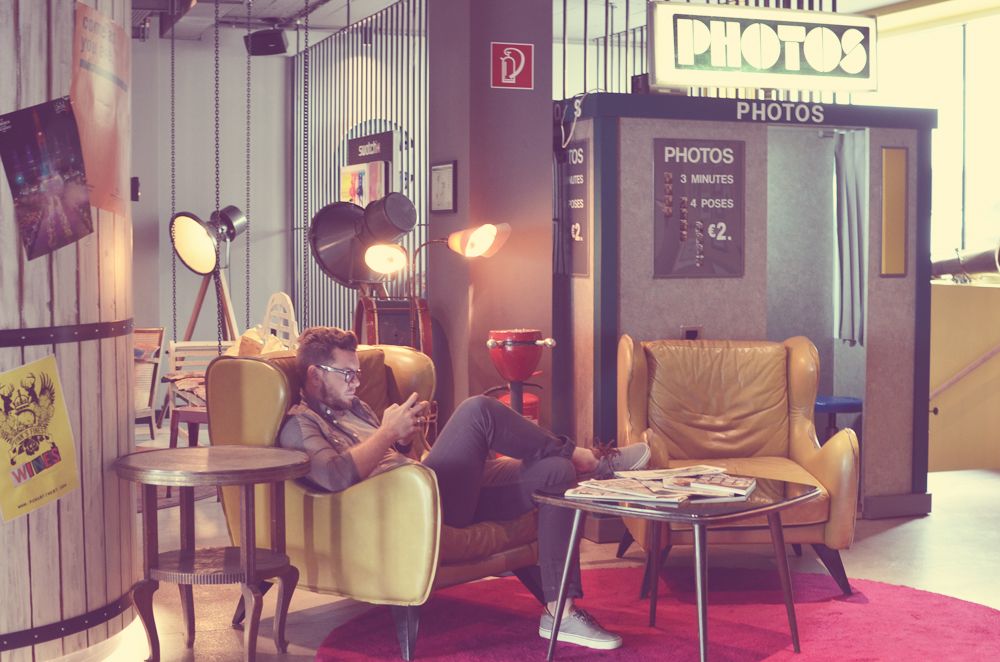 See that booth? Daniel, who rarely agrees to enter a photobooth with me, went #SelfieCrazy! ;-P

I got him to go "selfie crazy!" And he was not amused. ? #photobooth pic.twitter.com/KhuH30Hjj9
— roxy (@grrrfeisty) July 8, 2014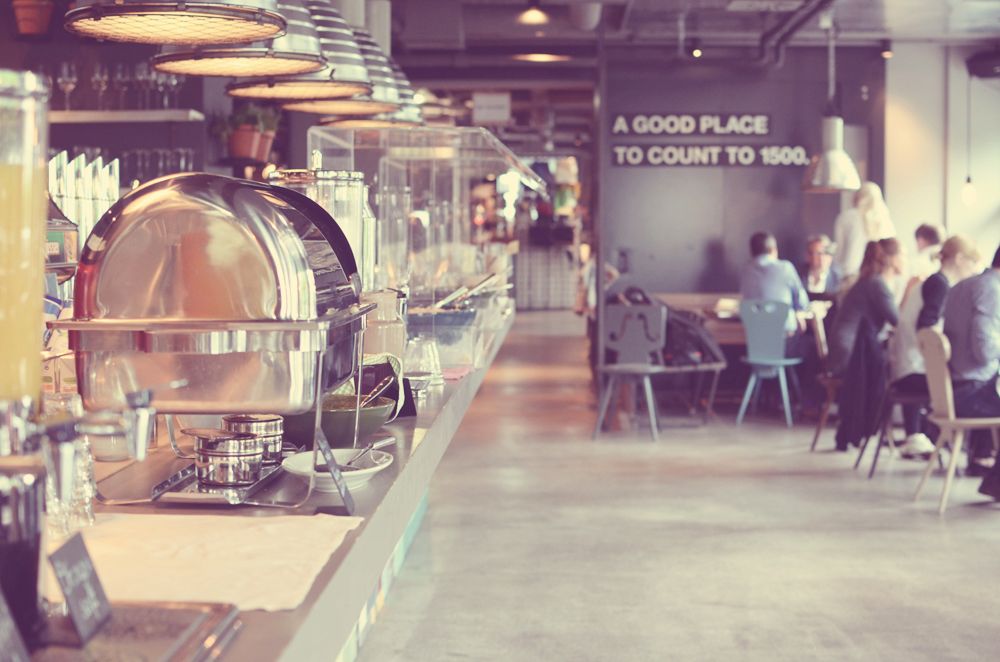 Breakfast was a bit pricey, so we only tried it one morning of our stay. I will never forget that meal…considering I mistakenly put salt in my coffee and almost spit it across the table. HA! The dining area is very unique and switches into a restaurant in the afternoon/evening. We also went up to the rooftop bar once. The decor was circus themed as well, and the view from the balcony was amazing. We experienced it briefly because it started raining. 🙂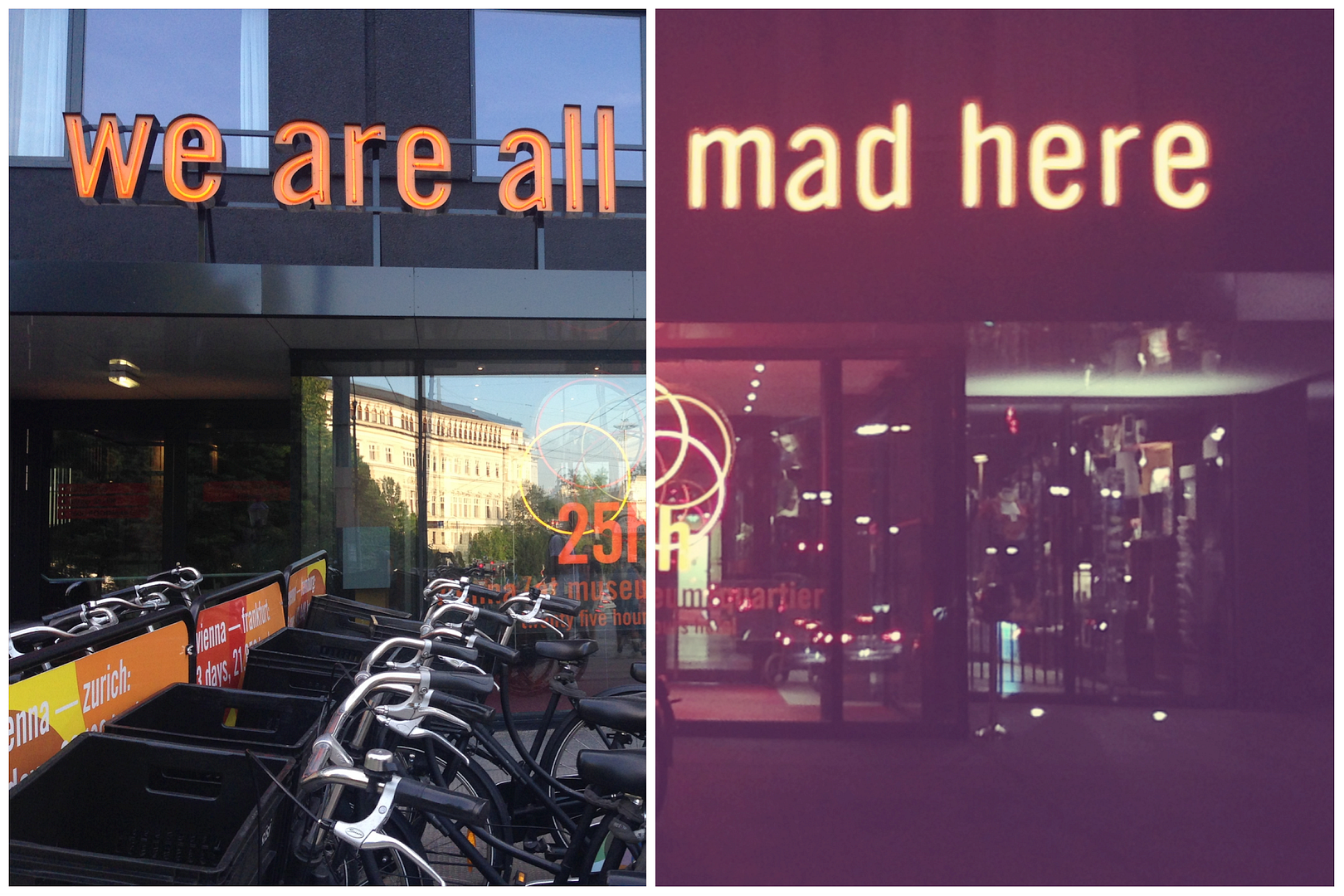 Day/Night. See those bicycles? They are free to rent. If your legs are long enough! #FAIL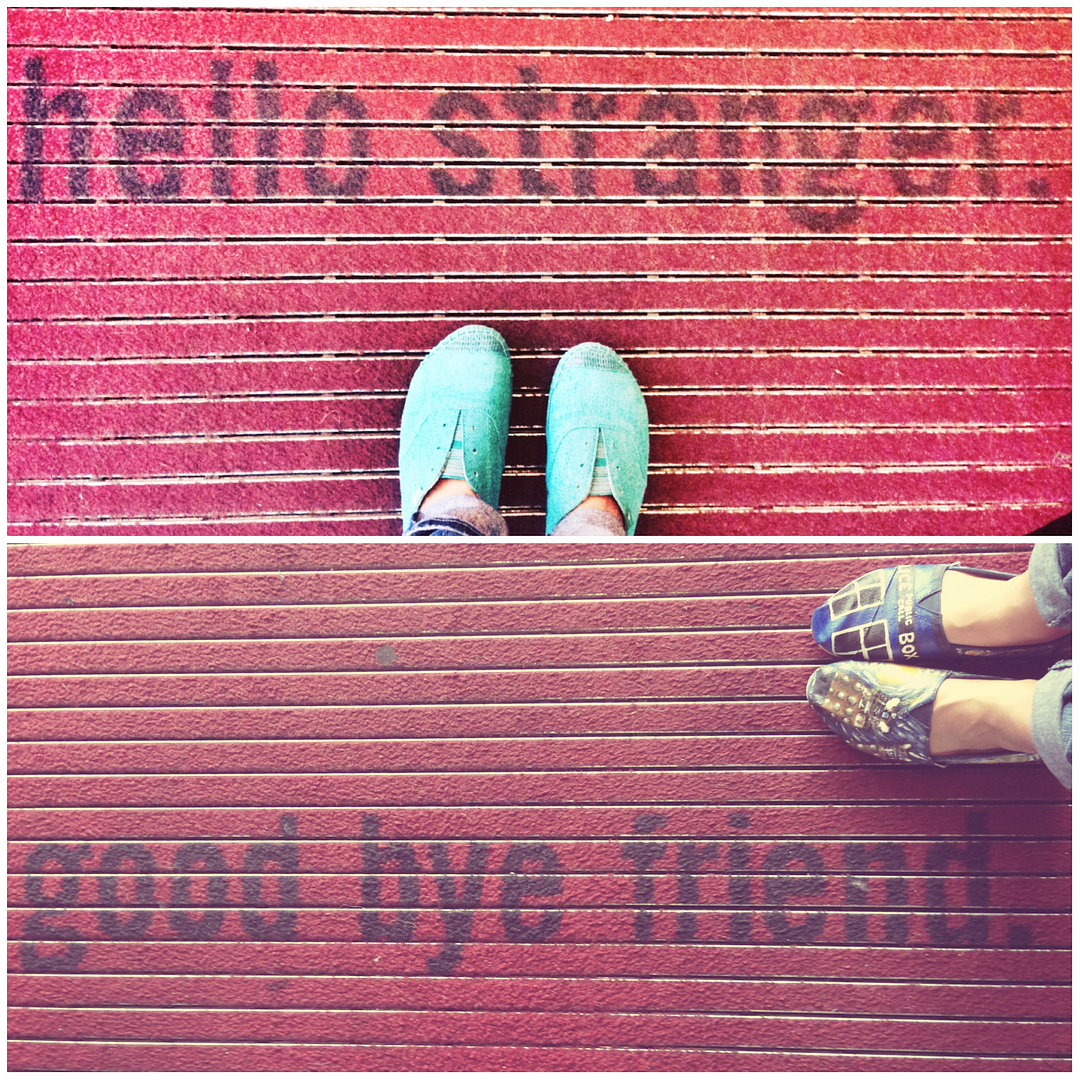 There are a few other
25 Hours Hotels
in Germany with different themes. I'm thinking I need to check them out. 🙂
xoxo