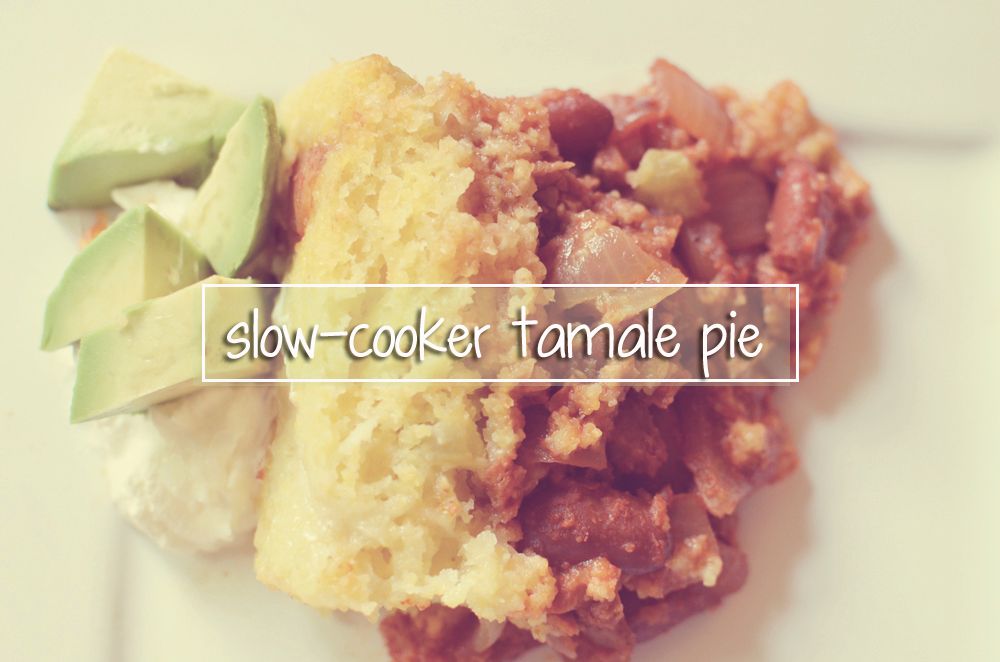 Ingredients
1 medium onion, chopped
2 cups frozen soy crumbles
one 15 oz can of kidney beans, drained
one can of black beans, drained
one 10 oz can of enchilada sauce
one 6.5 oz pouch of golden corn muffin and bread mix
1/3 cup of milk
2 tablespoons of butter
1 egg
1/2 cup shredded cheese [colby/monterey jack]
one 4.5 oz can chopped green chiles, undrained
1/4 cup sour cream
1 avocado
Directions
Cook chopped onions and crumbles over medium heat for about 10 minutes, stirring
In the crockpot, mix crumbles, onions, beans, and enchilada sauce.
In a medium bowl, stir the corn bread mix, milk, butter, and egg.
Stir the cheese and chiles into the bowl. [Add garlic powder, red pepper flakes if desired]
Spoon over mixture in crockpot.
Cover and cook on low for 4.5 hours.
Serve with sour cream and avocado.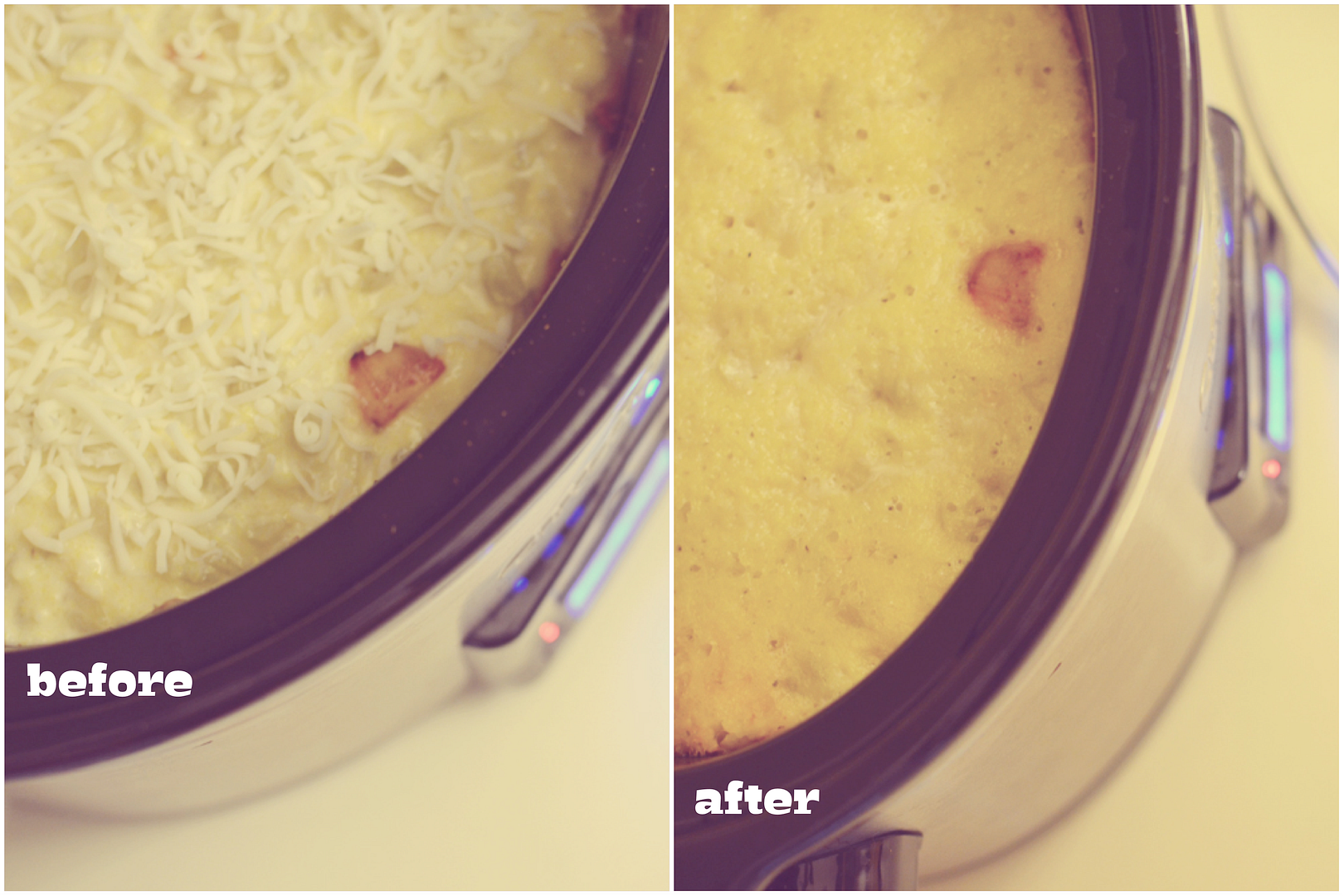 This dish was so good! I loved the cornbread because who doesn't love carbs? 🙂 Daniel and I downed this dish in about 3 days – that's a record!
xoxo
Check out this delicious [also Tex-Mex] breakfast casserole!