Last week was filled with travels between Cresson, Weatherford, and Granbury. They're all relatively close to one another. Daniel and I grabbed a late breakfast in Granbury after my sister cleaned his teefs. Then we walked around the square a bit. All of these "tiny" Texas towns seem to have a very similar square set up. I kind of love it. 🙂
One shop in particular caught my eye: Wagon Yard. Daniel was intrigued from afar, and as we got closer and saw the rocking chairs and patio swings on the porch, I fell in love. We went inside only to find more quirky home furnishings! Instead of taking really cool photos, I started taking quick snapshots of things we wanted on my phone. There are like 5 pieces of furniture in my phone….hopefully we can acquire a couple!
One of my favorite "date" type activities is definitely exploring a small town. Or a large town! But small towns are reminiscent of the beginning of our relationship when we didn't need to worry too much about gas money or jobs. We walked around the main street, poking into antique shops or abandoned lots. Taking oh-so-many photographs.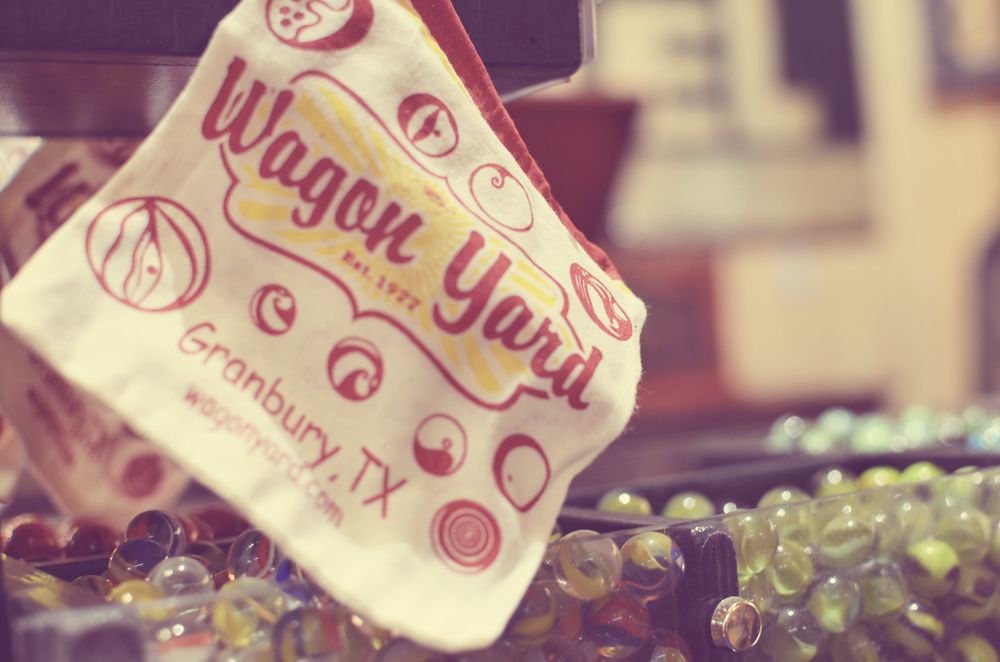 What are your favorite places to explore? My ultimate exploration was an abandoned dinosaur park near Eureka Springs, Arkansas. 🙂
xoxo