I have a friend [and
teammate
] that is always coming up with a creative way to make items we use every day. She's made shampoo, deodorant, and recently showed me this necklace [that sometimes works as a headband]. Because I've made three different t-shirt tutorials in the past [
one
//
two
//
three
], I knew this was right up my alley.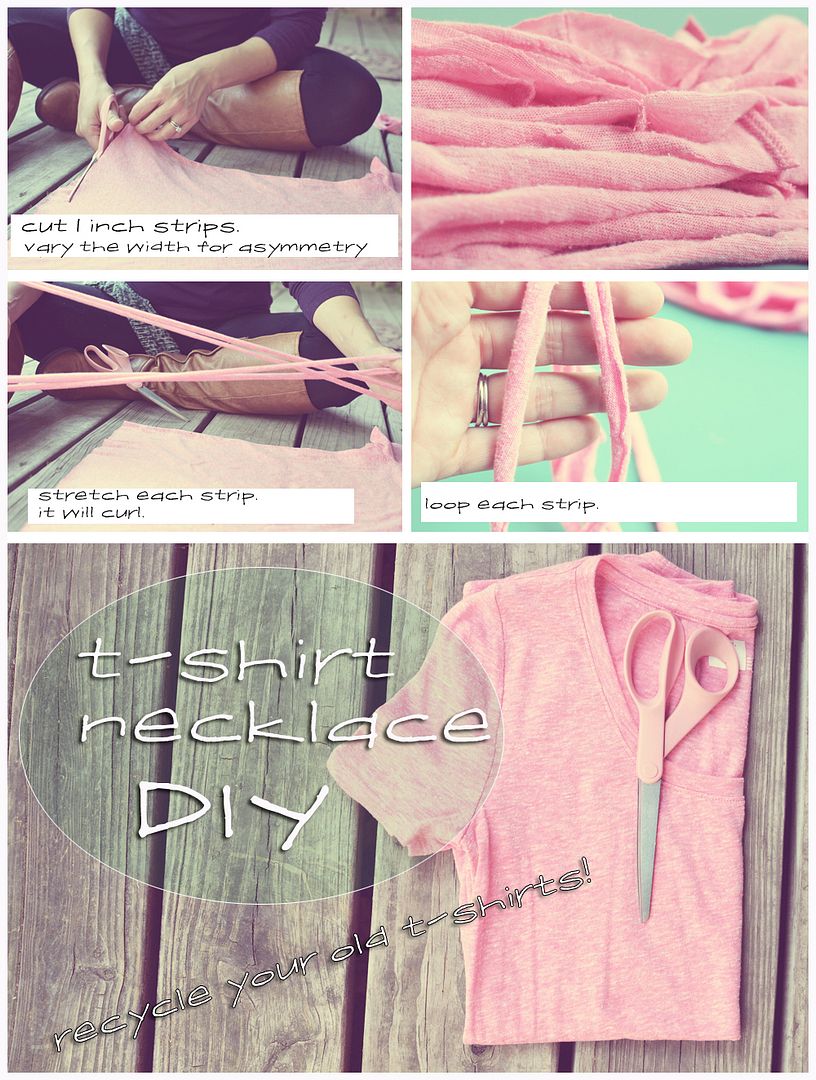 I used a size medium woman's t-shirt, but for a longer necklace, I recommend a men's large.
The following steps are located in the images above.
1. Cut one inch strips [or vary the widths for a more asymmetrical look].
2. Stretch each strip to make it curl into a "tube."
3. Double loop each strip, matching up the seams. [This makes your necklace twice as thick.]
4. Stack the seams together and tie them with one or two strips [depending on coverage] and knot.
5. Style it up!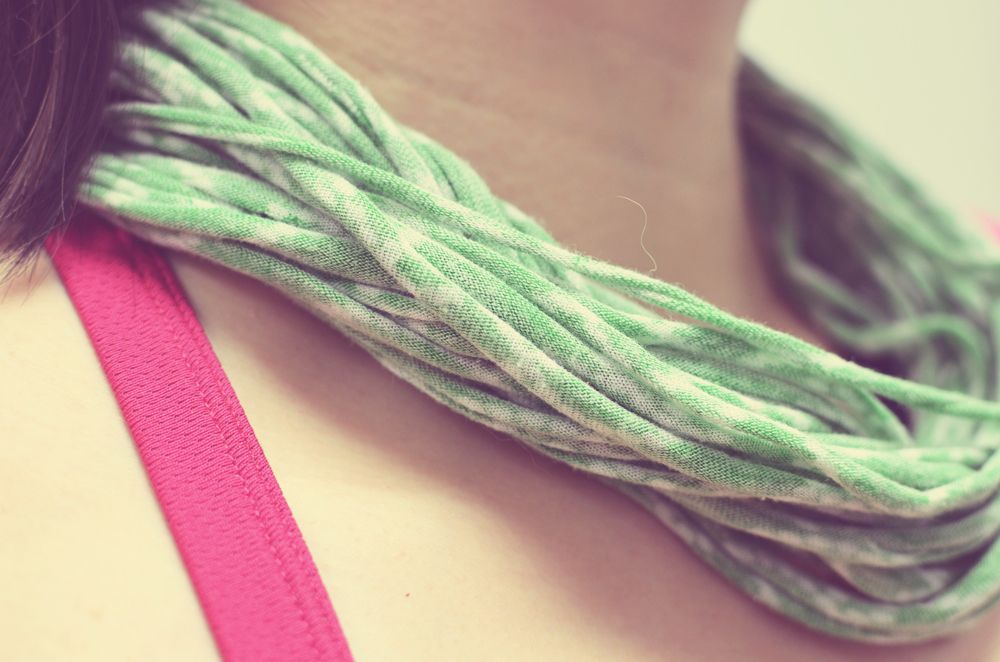 Smack's original necklace.
A few tips:
1. Way faster than scissors…
2. Don't try and re-use the scraps. Might not be appropriate. 😉
3. Cut the sleeves off for cute little kitty bandanas. 🙂
4. Use a larger t-shirt, as well, for varying/longer lengths.
This project took approximately 30 minutes.