On my way to the grocery store I
researched
a crock-pot dish for the week. I wasn't too fond of a few of the ingredients [broccoli and cauliflower have some adverse side effects. haha!], but with a bit of doctoring, this pasta dish ended up being really,
really
good.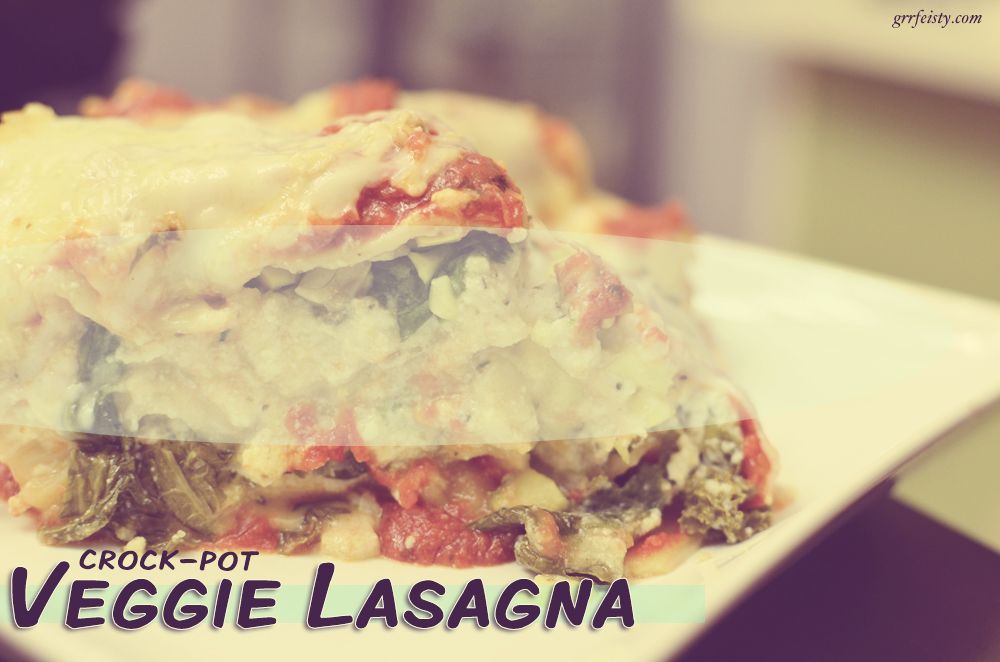 The only problem with blogging about meals in the slow cooker is that they aren't all that photogenic. 🙂
Ingredients//
2 cups of zucchini, broccoli, cauliflower, mushrooms, spinach, squash, kale. [chopped]
1.5 15 oz containers of ricotta cheese
1/2 cup parmesan cheese – grated
1 tablespoon dried italian herbs
1/2 teaspoon garlic powder
1 teaspoon kosher salt
1 large egg
25 oz jar pasta sauce
Box of lasagna noodles [uncooked]
2 cups of mozzarella cheese – grated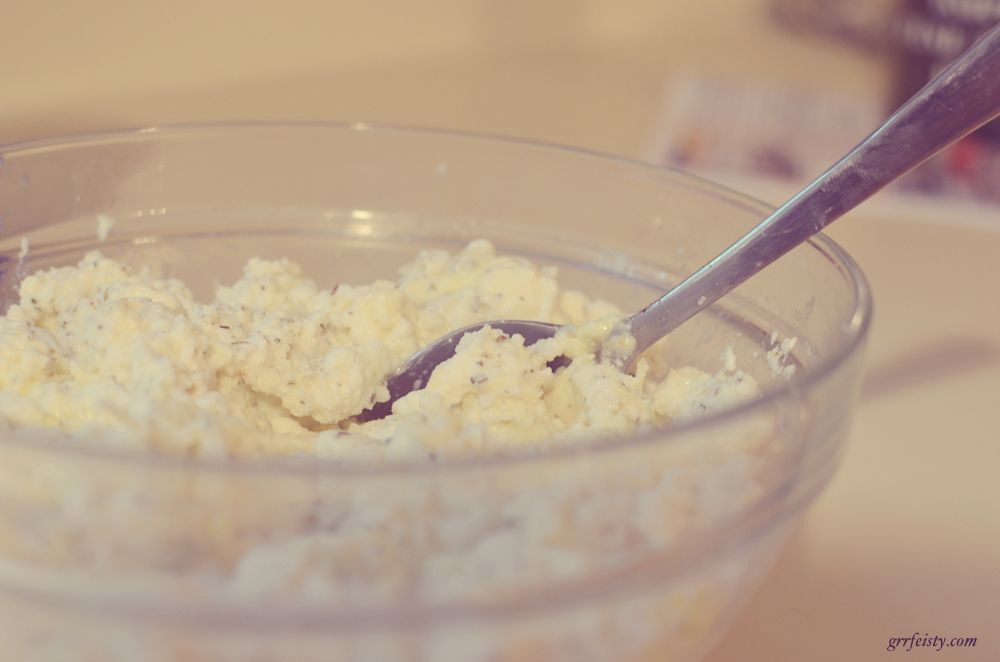 Prep// [[15-20 minutes]]
1. Pour half of the pasta sauce in the bottom of the crock pot [save the rest for later].
2. Place a layer of noodles on top of the sauce. Break them to fit the pot.
3. Mix the ricotta, parm, herbs, garlic powder, salt, and egg in a bowl.
4. Chop 2 cups of veggies. What I used: mushrooms [2 baby ports], squash
[1/2], zucchini [1/2], 2 handfuls of spinach, 1 handful of kale.
5. Layer half of the ricotta mixture on the noodles, 1 cup of chopped veggies, and one cup of mozzarella.
6. Add another layer of noodles and repeat step 5.
7. One more layer of noodles…then pour the rest of the pasta sauce on top, as well as the remaining cheese.
8. The original directions say cook on low for 4 hours, but I am not a fan of low for short periods of time…so I did high for about 2.5 hours and low for 1.5.
9. Enjoy!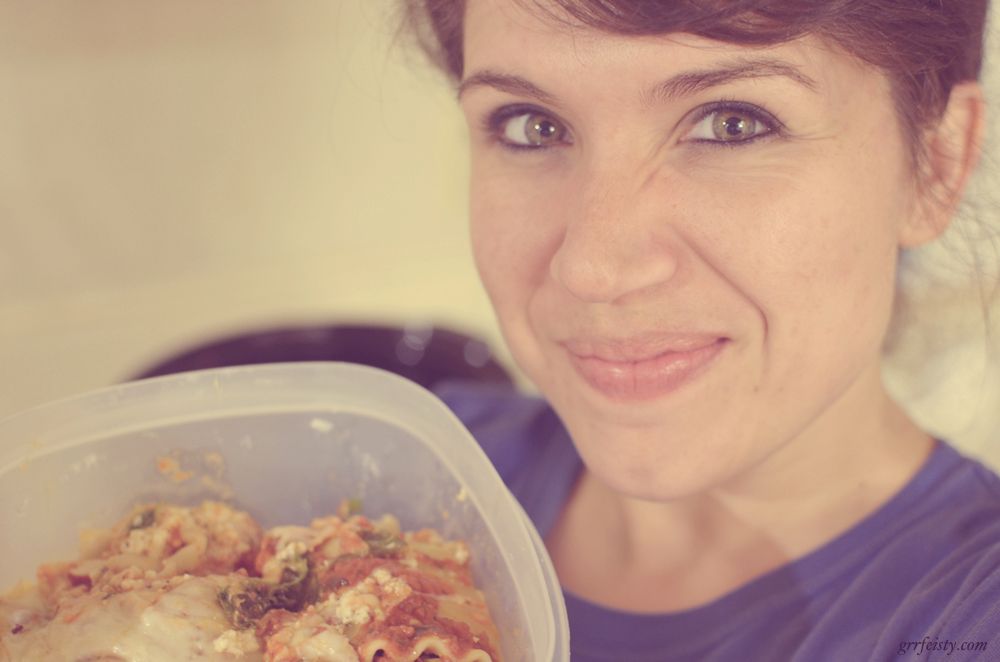 And now I've stored about 5-6 servings of lasagna, which is enough for 3 meals for Daniel and myself. 🙂
xoxo
p.s. Tofu BBQ and Veggie Enchiladas slow cooker recipes can be found here.