I am a member of the Collective Bias® Social Fabric® Community. This shop has been compensated as part of a social shopper amplification for Collective Bias and its advertiser. #AmericasTea #CollectiveBias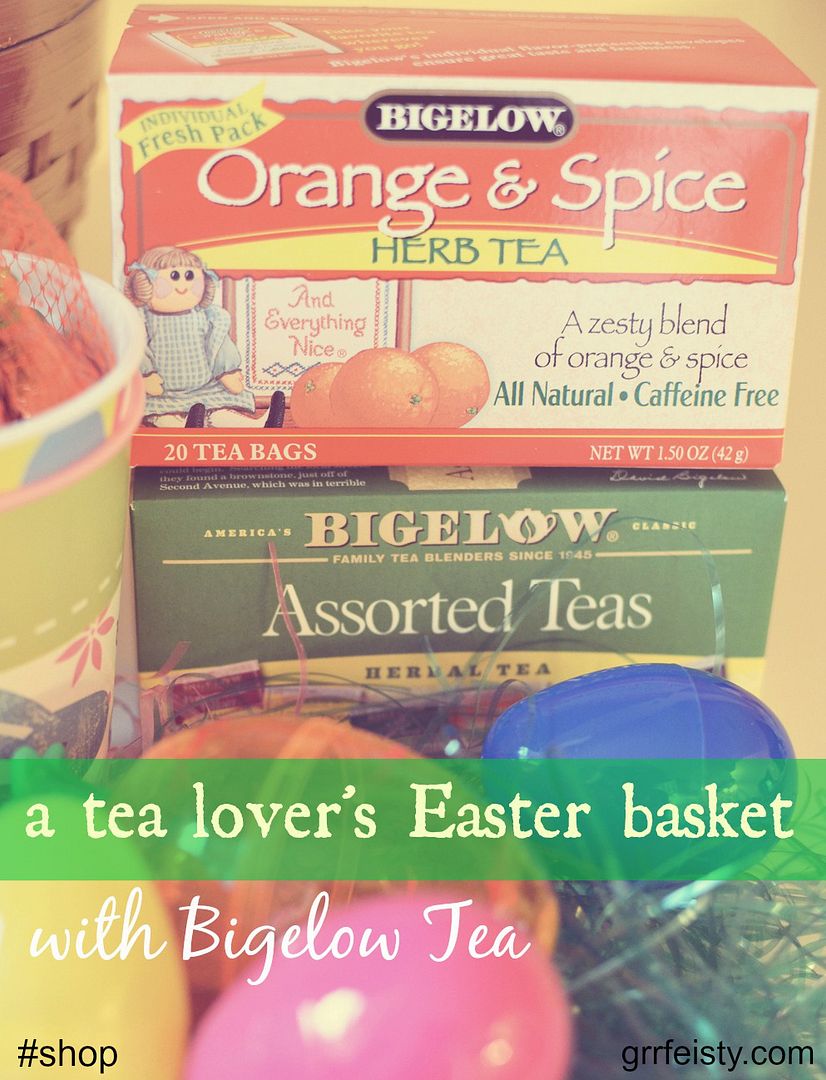 It's been a few years since I spent Easter with Daniel's side of the family. Their traditions are a bit different than how I grew up. This year we are headed to Fort Worth for the holiday weekend, and because Daniel's parents don't do the traditional basket full of chocolates, I decided to switch things up a bit with Bigelow Tea.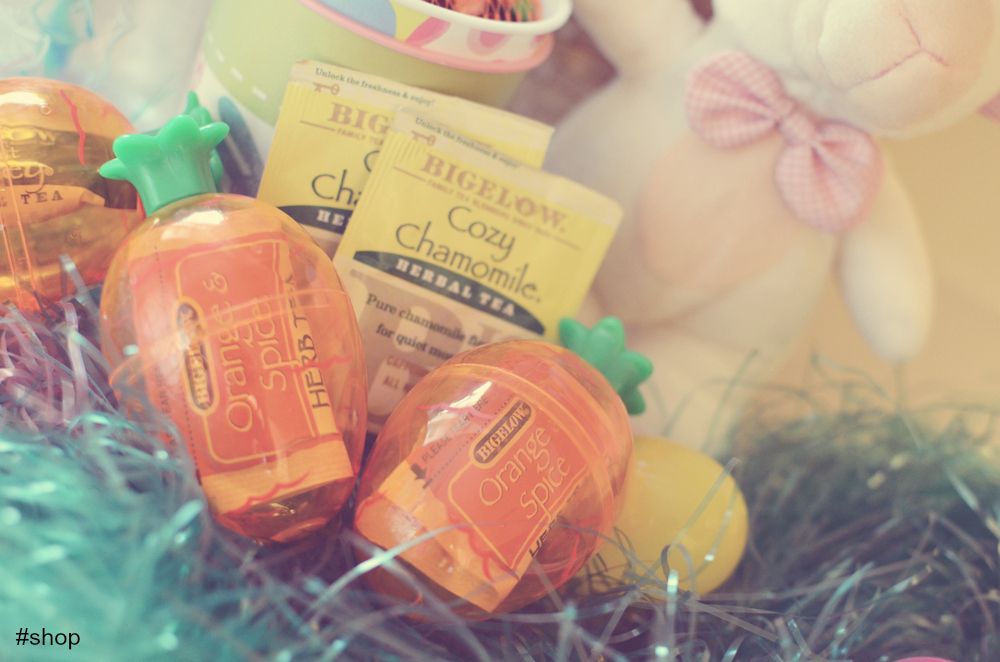 Growing up, my parents always made my sister and I the most sinful delicious basket of treats. Sometimes there'd be a toy or new blouse within the silly plastic grass, too. My first Easter with Daniel's side [my new side!] of the family involved a very fun Easter egg hunt for cash. I don't recall too much chocolate, to be honest! 🙂
So instead of an Easter basket filled with sweets and marshmallows, I created a basket for tea lovers. 🙂 I visited Walmart for most of the basket's contents, and selected Bigelow Tea, a family owned company with which I grew up, for my new side of the family.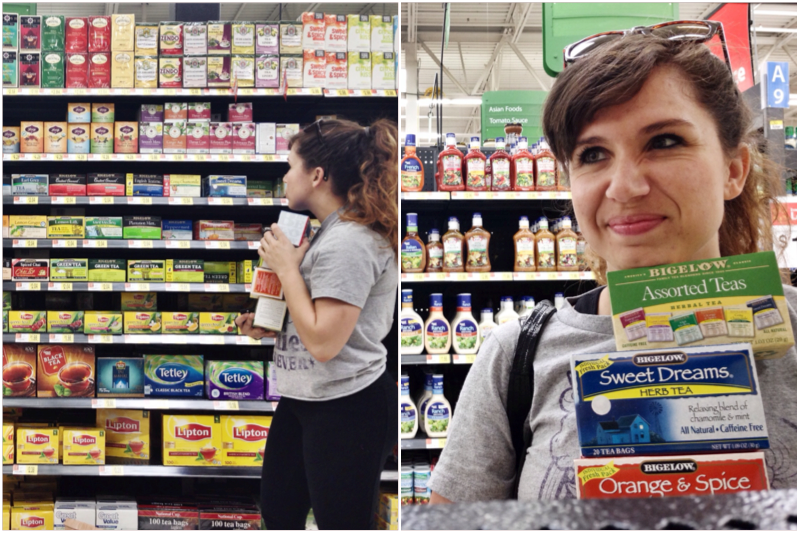 But that's not all! I wanted this basket to be even more special. There are a lot more tea recipes than just adding water. Within the larger plastic eggs are a few assorted tea bags, and the smaller eggs contain recipes! One of the tastiest ones I found is called:
Thai Coconut Iced Tea
Prepare a cup of Bigelow jasmine tea and let it cool. // Add ice, half a cup of light coconut milk, and a packet of sweetener. // Stir and drink up!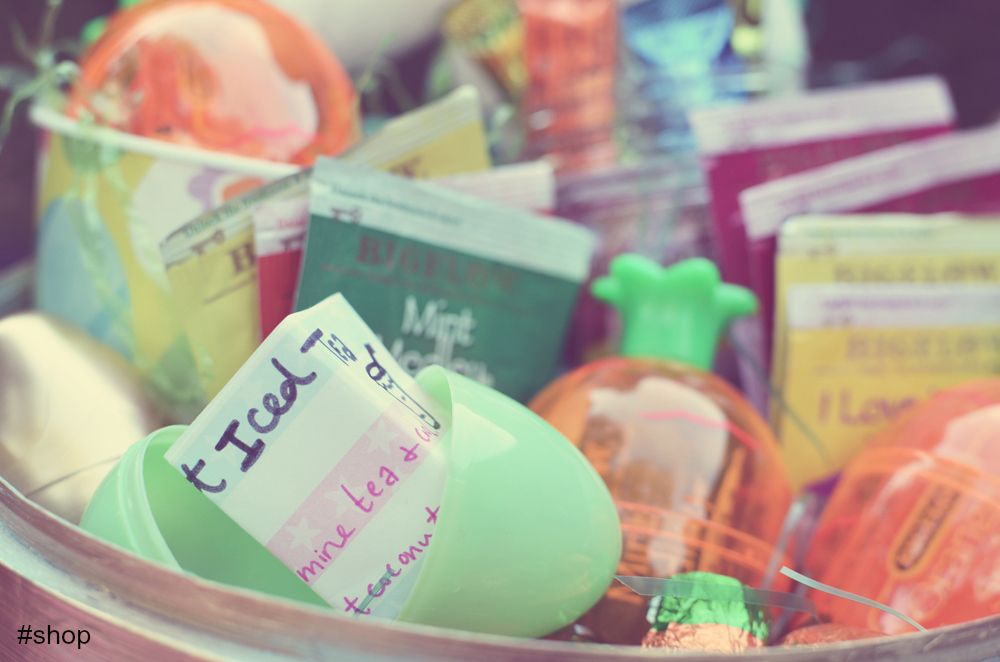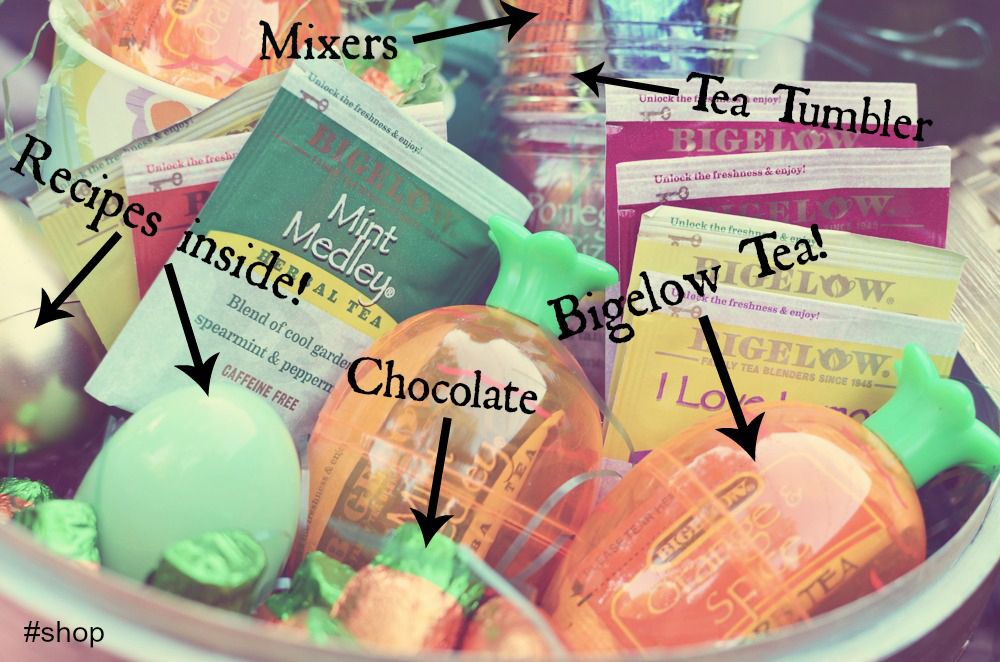 Osa and Sam will be making the journey to Fort Worth, too! So they agreed to help me with a couple adorable photos. Or maybe I volunteered them. 🙂 As I was carrying the basket back inside, I dropped one of the plastic tumblers full of tea packets. Sam sniffed all over them with his big wet nose, and Osa grabbed one and bolted. I guess they both know what
quality tea
smells like. 😉 [[Luckily a few of the boxes come with 4 extra tea bags!]]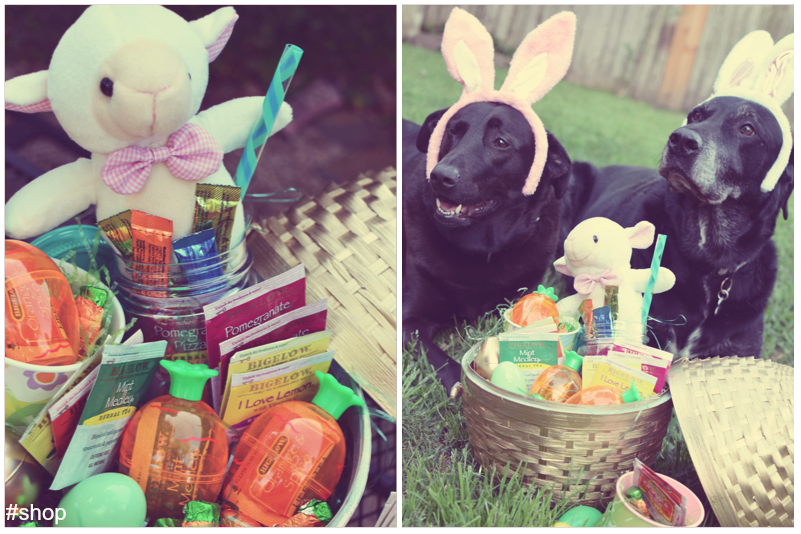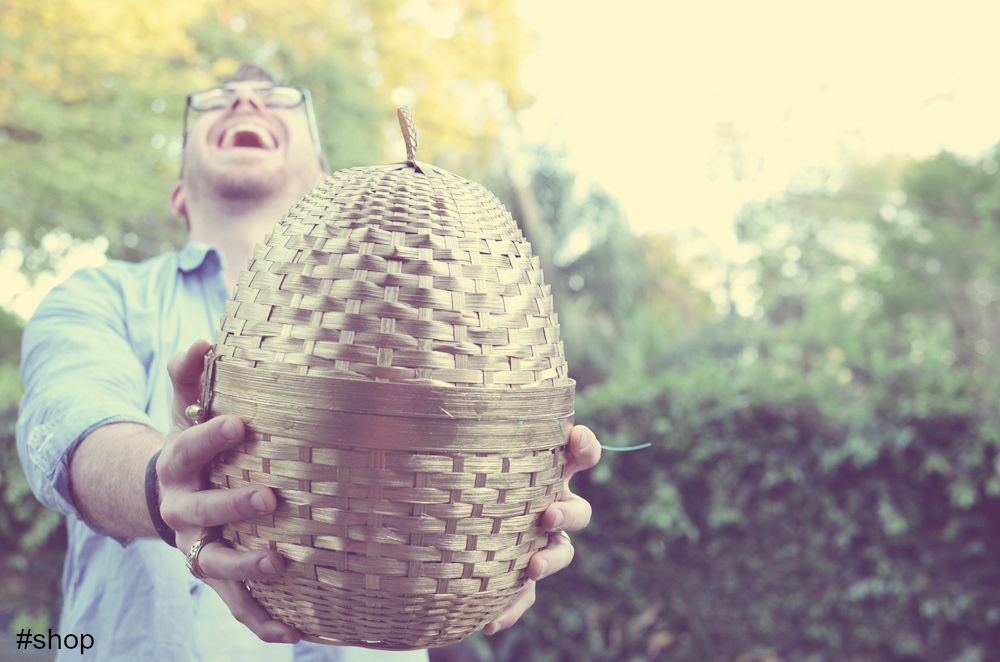 Thanks, Daniel, for the maniacal Easter laugh. Must have been the gold spray paint fumes. 😛
Osa is plotting. I should've known she'd steal a bag!
xoxo
p.s. Make sure to enter Bigelow Tea's "
Thank You Mom
" sweepstakes. The deadline is April 30th!