A couple weeks ago I shared my
experience
with Drybar and Goose Island. Since then, the folks over at
Goose Island
were kind enough to send me a couple six-packs and blocks of cheese that I shared with friends last Friday. We had a little happy hour of our own in the backyard.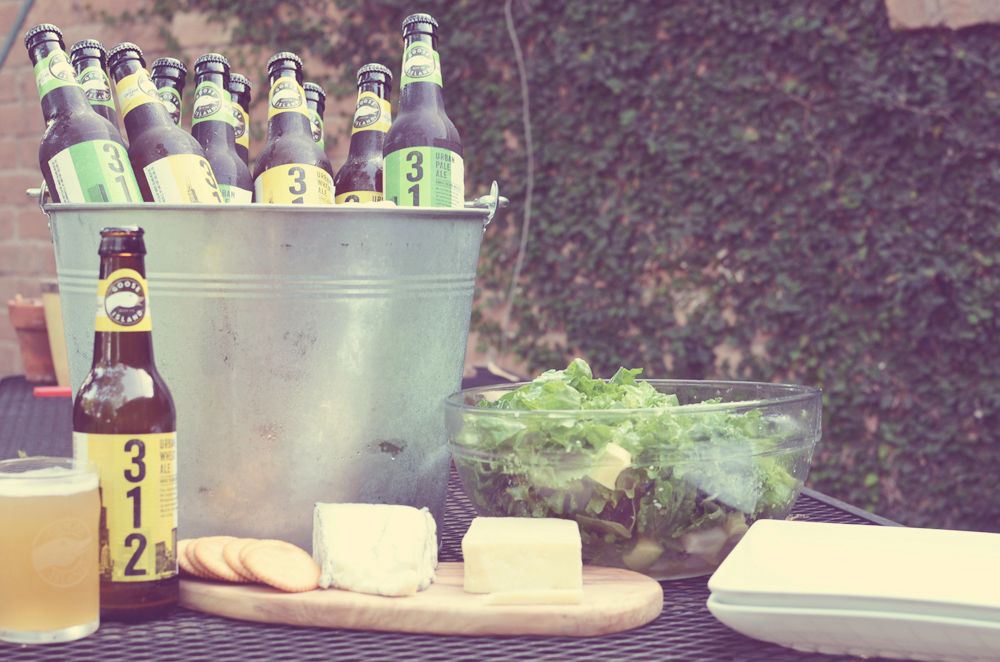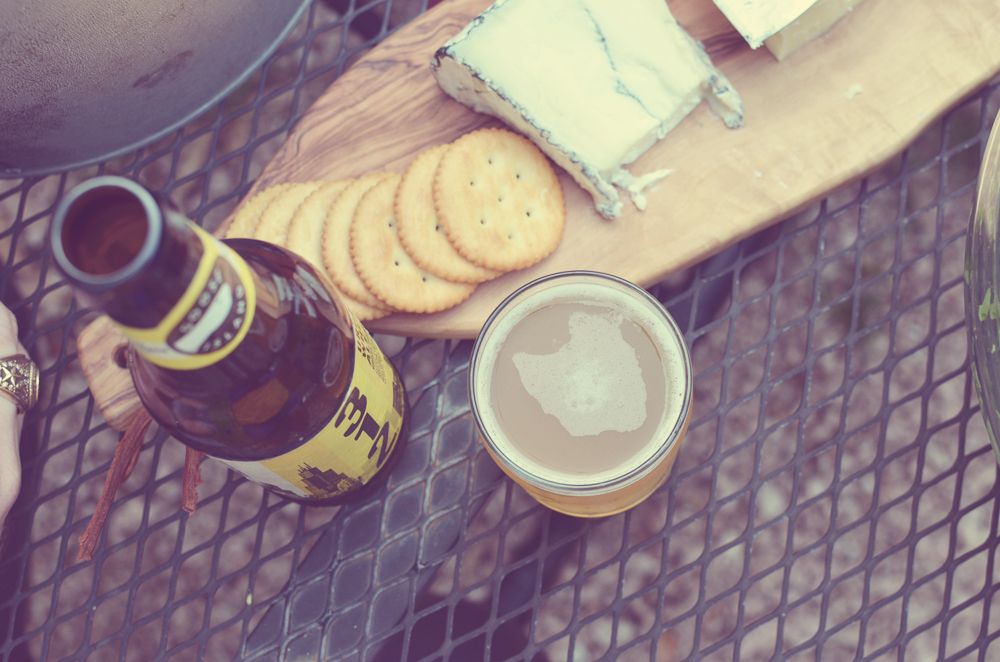 Along with divine beers and cheeses, I received a salad dressing recipe. I've never used, or heard of, beer being used as an ingredient in a salad – that I had to try. As usual, I doctored it up a bit. 🙂
Salad// chopped pears, chopped romaine lettuce, chopped kale, chopped spinach [crumbled goat cheese is recommended but we ended up eating it on the side!]
Dressing// 1 tblsp champagne vinegar [I used pino grigio vinegar], 1/2 tblsp honey, 1 clove minced garlic, 1/2 tblsp lemon zest, 4 tblsp E.V.O.O., salt, and 3/4 cup Urban Wheat Ale
Mix all of the ingredients together except the beer! Add it last, sloooowwwlllyyy, and stir. Toss within the salad and enjoy!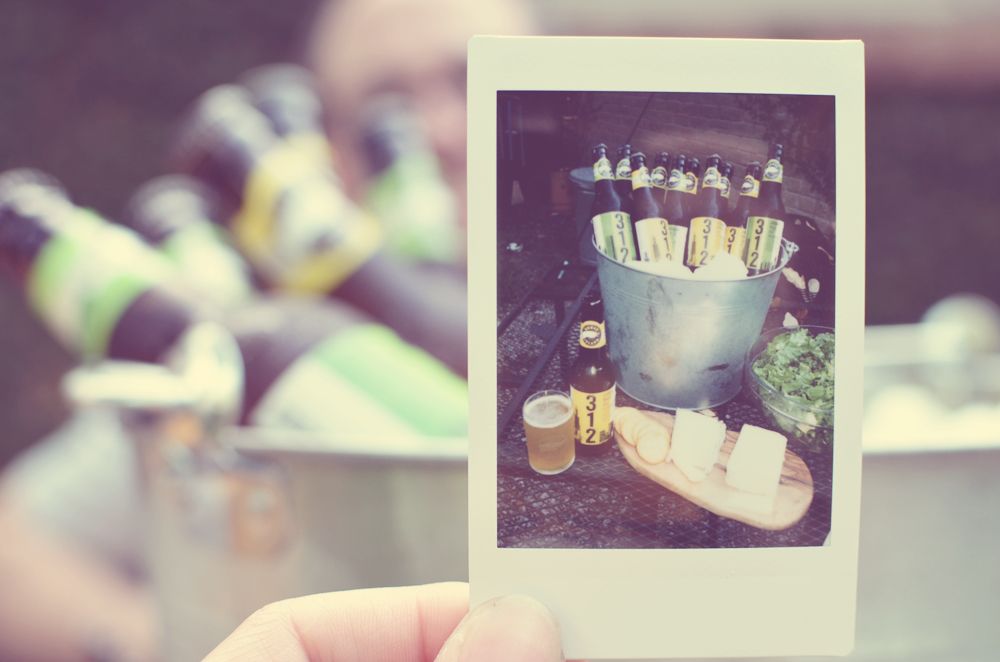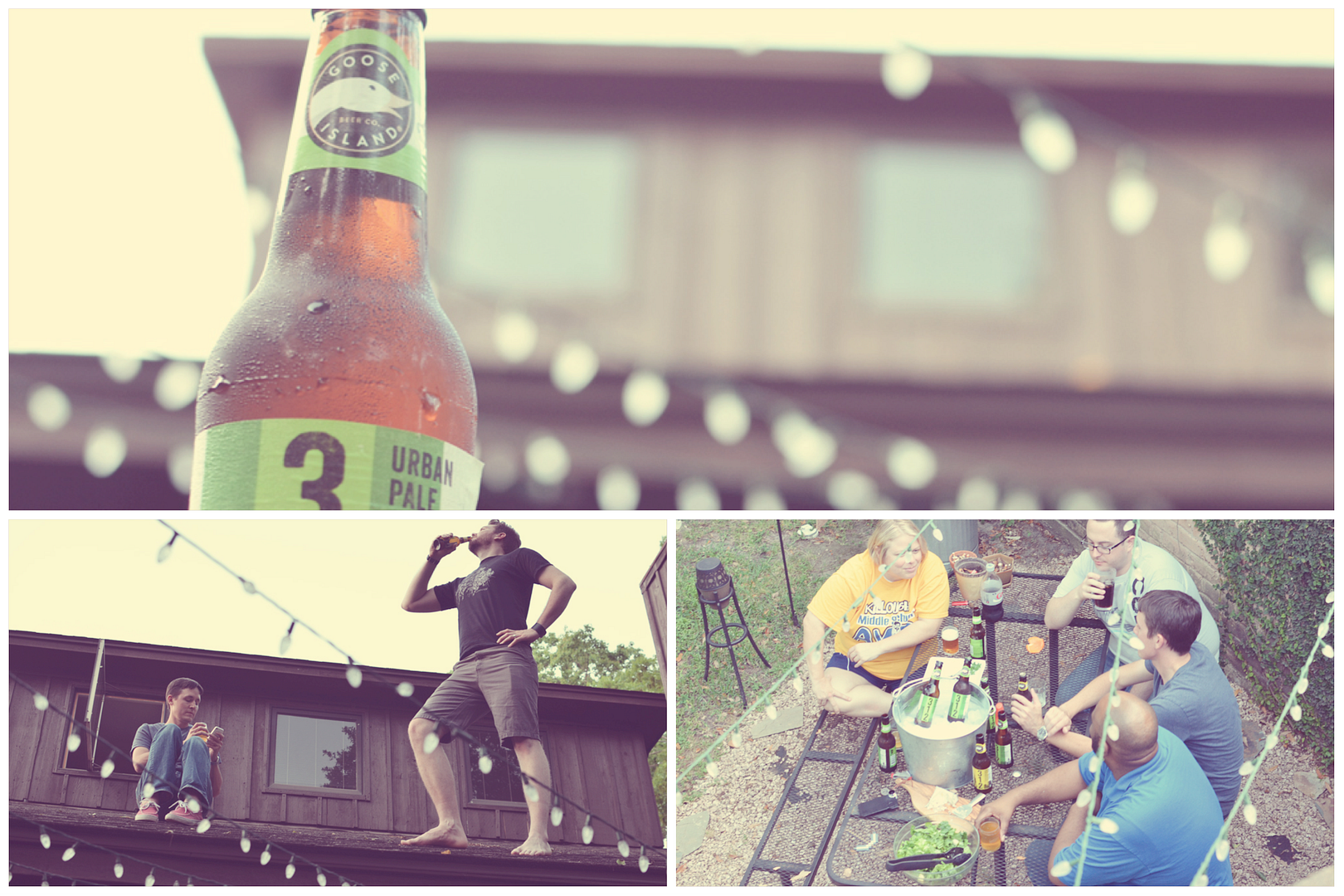 After a whole lot of state testing and general end-of-school-year chaos, we were all ready for a couple beers. Especially my friend Paula and I! We impressed ourselves by getting a crossfit workout in before indulging. The beer, cheese, salad, and spaghetti really hit the spot! [I made Paula wait until I got some decent pictures – it was torture! ha!] The Wheat Ale went really well with the goat cheese [perfect recommendation], the aged cheddar was spectacular with either beer, and the salad dressing was delicious!!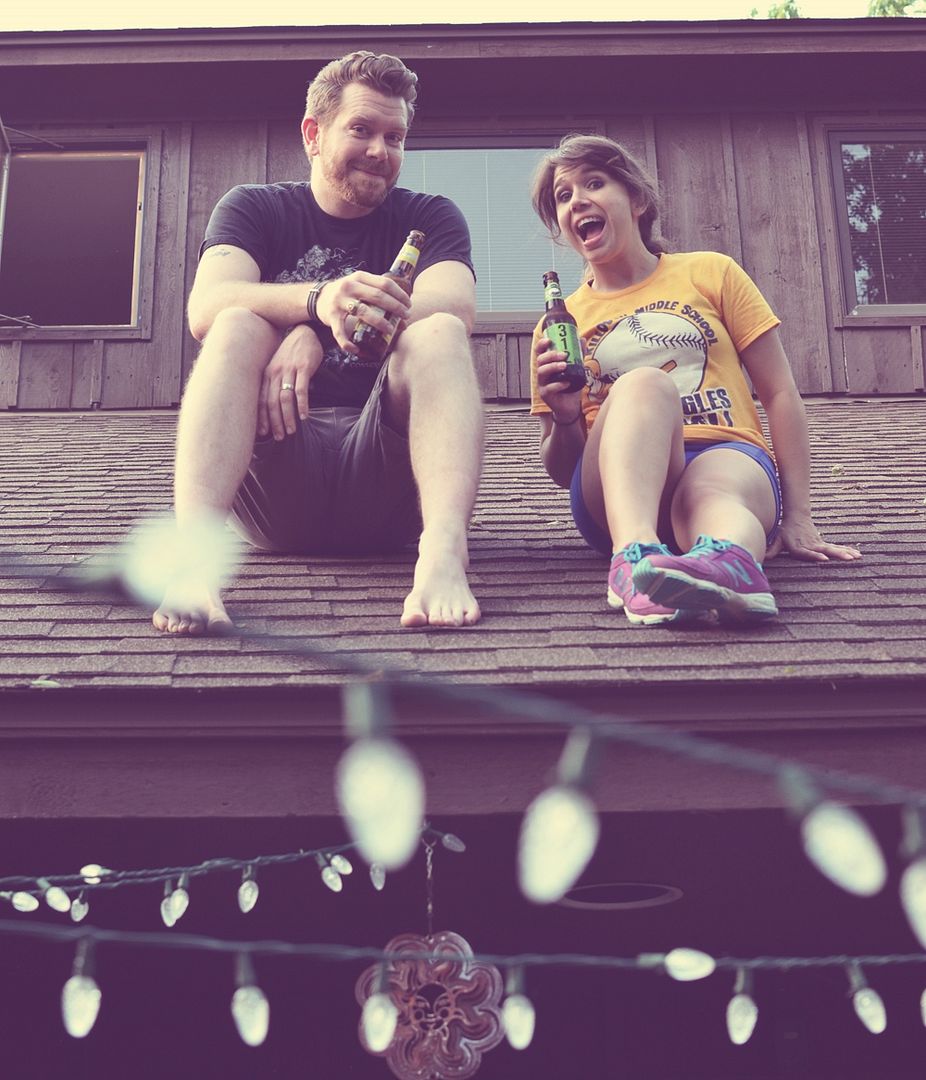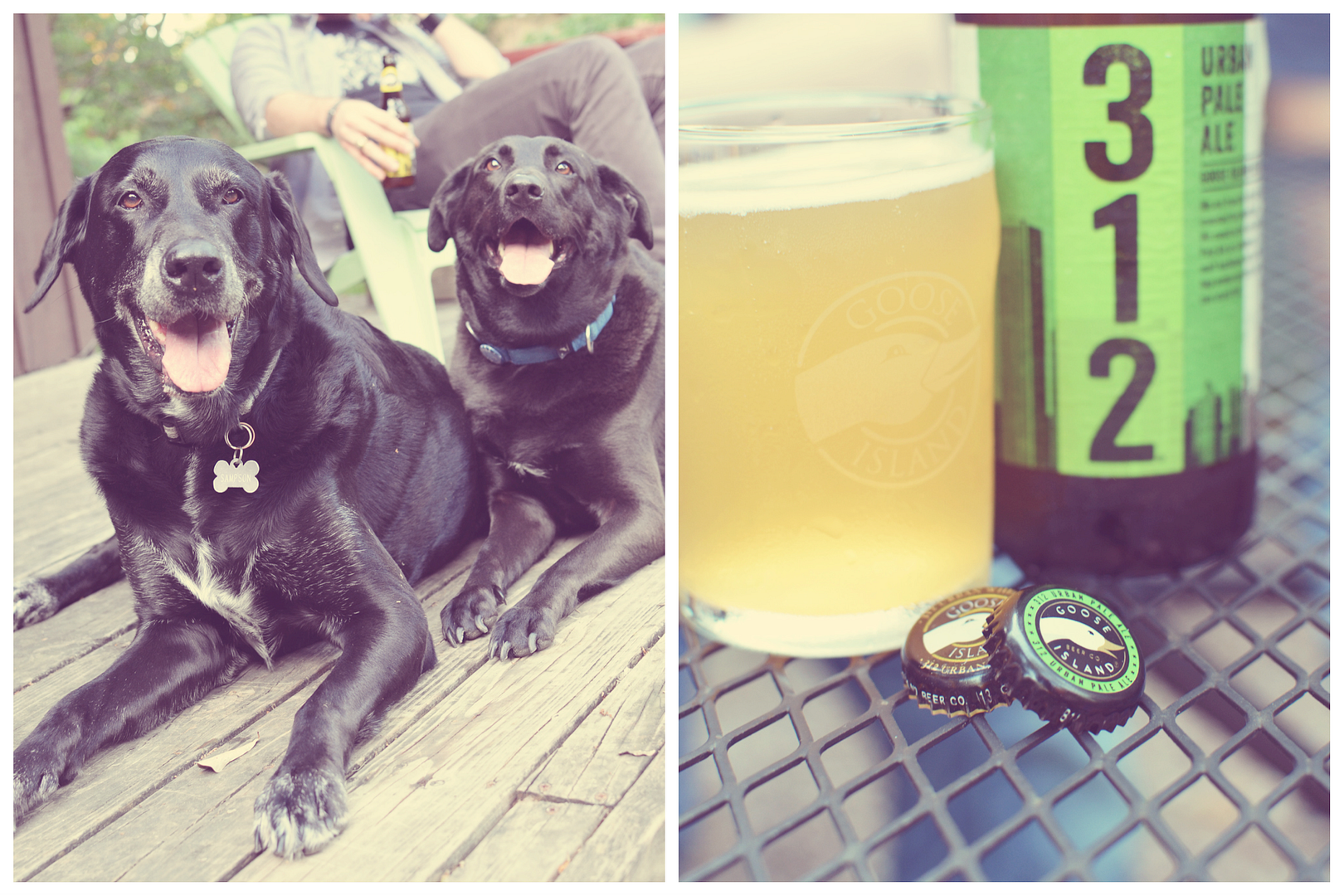 As luck would have it, the next day I traveled to Lake Charles, Louisiana for a roller derby bout. We won, hit up the after party, and were very excited to see Goose Island on tap! 'Twas quite a tasty weekend!
Thanks again to the very nice people at Goose Island for sending over such an amazing package. If you ever see a tap with a big ol' goose head on it, make sure to try it out! You won't be disappointed. 🙂
xoxo
Celebratory @GooseIsland beers at Chicageaux Bar! (While the footage is playing, too!) #winning #rollerderby pic.twitter.com/GRD1Hb9uBh
— roxy (@grrrfeisty) April 27, 2014