Gowns are starting to fill department store racks as teenagers begin their search for the perfect prom dress! I can't help but feel a little envious. Not because I want to go back to prom night itself, but because there are such cuter options now! I feel like I grew up in a fashionably awkward era. That, in itself, is a shame, because a prom dress has the power to bring back so many great memories!
My first dress reminds me of my overbearing [at the time] parents. I was lucky enough to be allowed to attend my boyfriend-at-the-time's prom, and I even have an adorable photograph with my mom, too – because she was a chaperone – ha!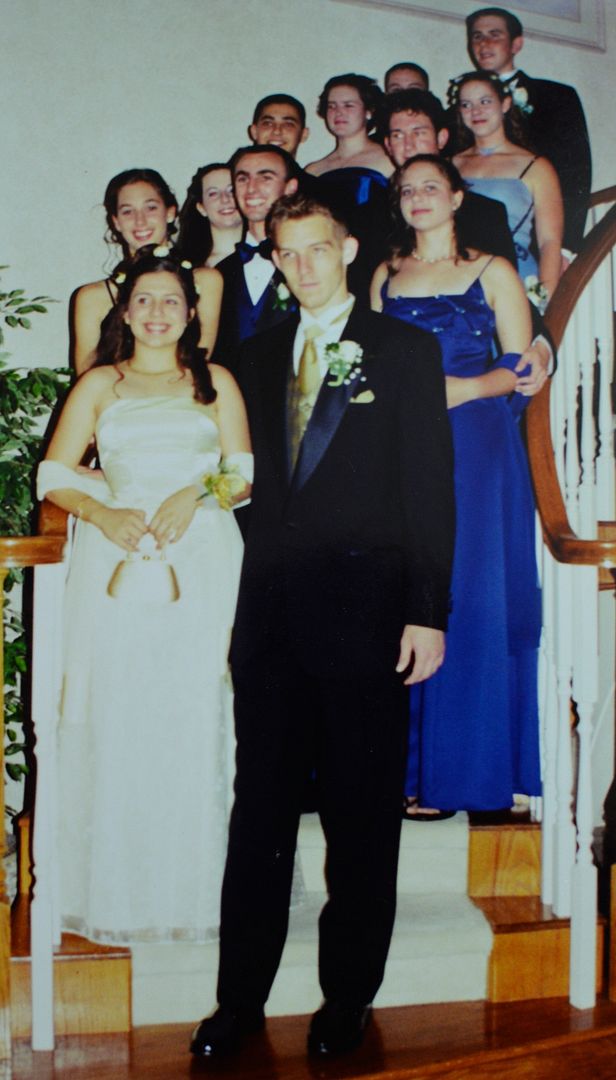 Please note that I am on a step!!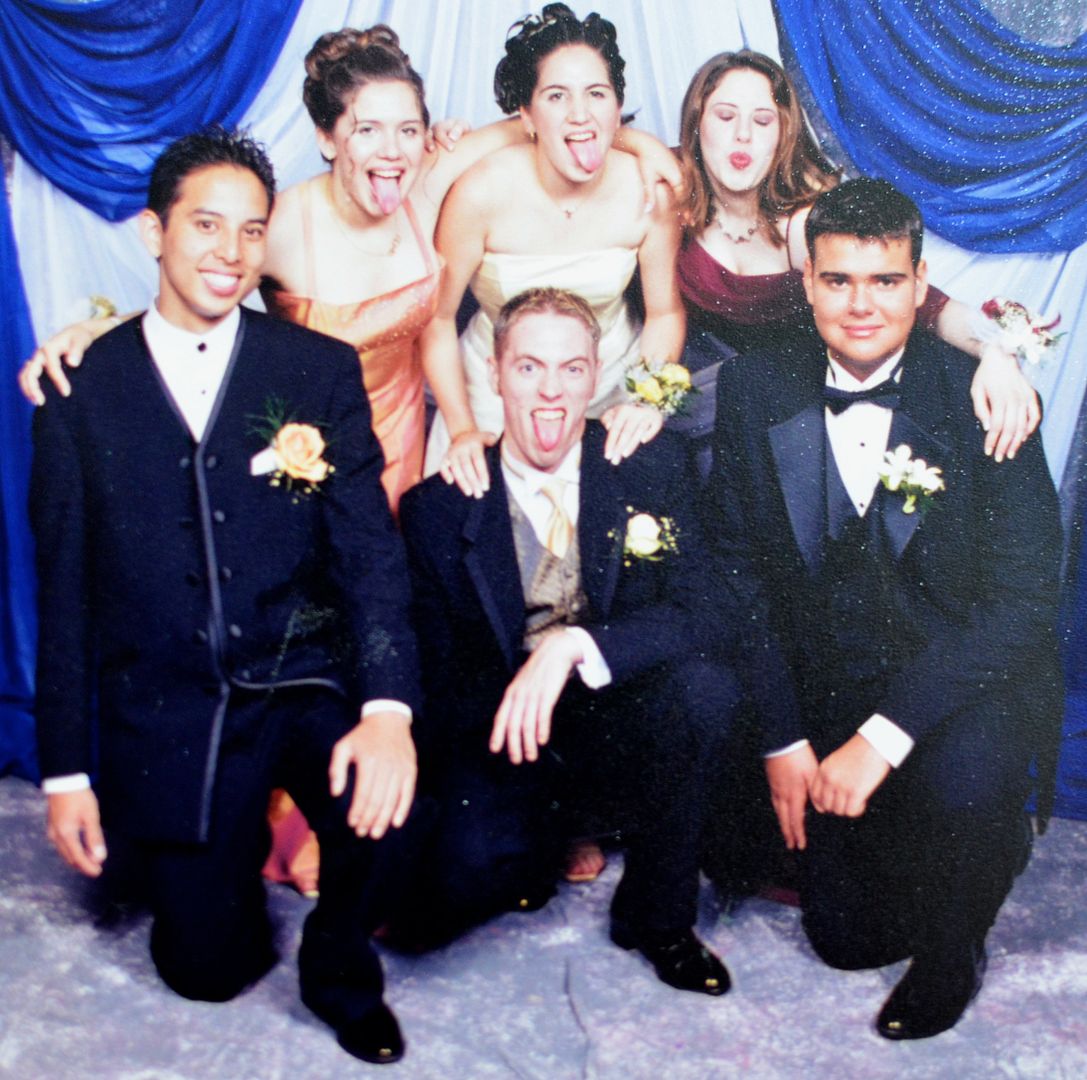 My senior prom dress reminds me of friendship. A bunch of us got together and went as friends, and we had a blast! We dined beforehand, blasted music in the car, hung out at the dance, took so many photographs, it was a wonderful night. :)! BUT the dress reminds me of something a boring bridesmaid would wear, not a gown you want to create your fondest memories in! What was I thinking??
Let's cut to the chase. If I could do it again, I would look way more stylish! First off, there's the internet, where you can browse, get style ideas, or even order a dress. Hello! That's how I ordered my wedding dress! Prom prep today would go like this: I'd order a dress from JenJenHouse, stay 50 miles away from white eyeliner [seriously, Roxy??], and style that up-do a little better.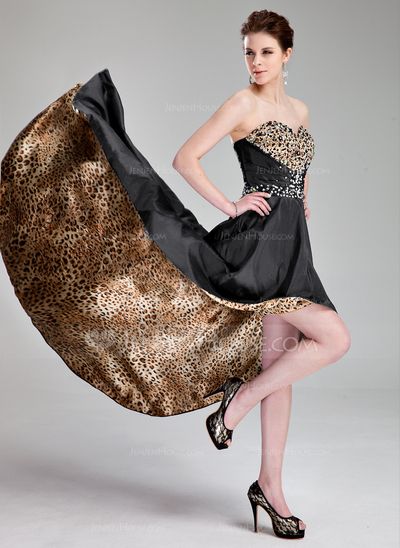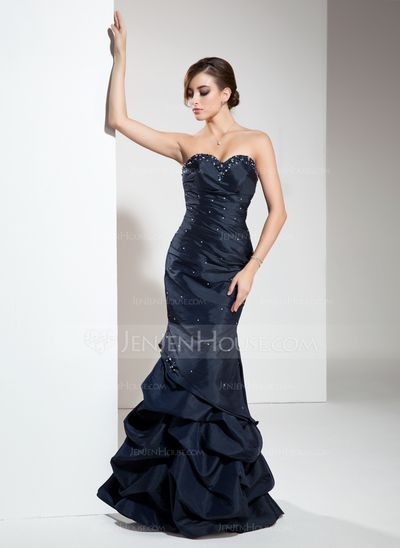 Which dress would you choose from www.jenjenhouse.com? I can't help it, the high-lows are my absolute favorite. I might not need to stand on a step with one of those on. 🙂 Maybe one day I'll need a nice gown for a special occasion and I'll know just where to go!
xoxo
Thanks for supporting those that support this website. Show some love with a click. 🙂