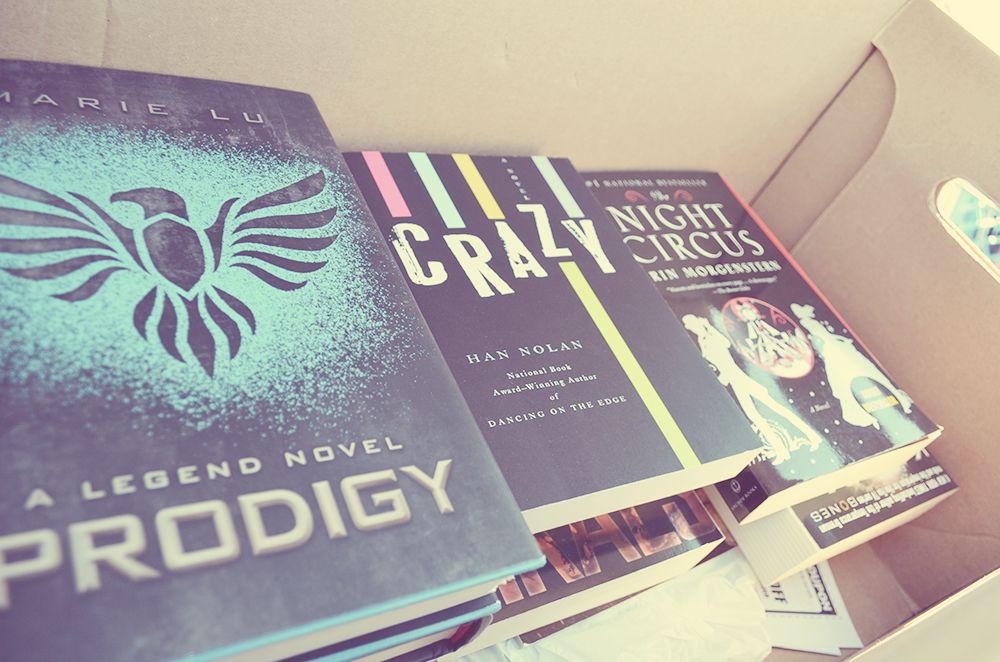 I haven't been reading quite as many books as usual, but these are a few that I've definitely enjoyed:
My librarian friend recommended this novel to my book club buddy and I….and we both finished it quickly [she usually beats me!]. This book kind of reminded me of a John Green novel. It was definitely touching…
Read the description
here
.
I liked Divergent best. This trilogy isn't quite as gripping as some others I've read. I got through Insurgent okay, but Allegiant…I took my sweet, sweet time.
Description here.
I finished this novel before my book club buddy. 🙂 I was hooked from the start because the main character is a dog lover! I didn't realize it's by the same lady that wrote Bones until I was curious as to why this girl was her "niece" – ha! Just a lil' slow. Description here. I will definitely be checking out Seizure.
I've got Prodigy [sequel to Legend] sitting on my nightstand so I might read that next. The author went to my high school! She was a grade below me. Interesting. 🙂
Are you reading anything good?