Music is powerful. Specific songs bring back specific memories and feelings so clearly it's surreal. I've been listening to the same songs for
years
just because of what they represent.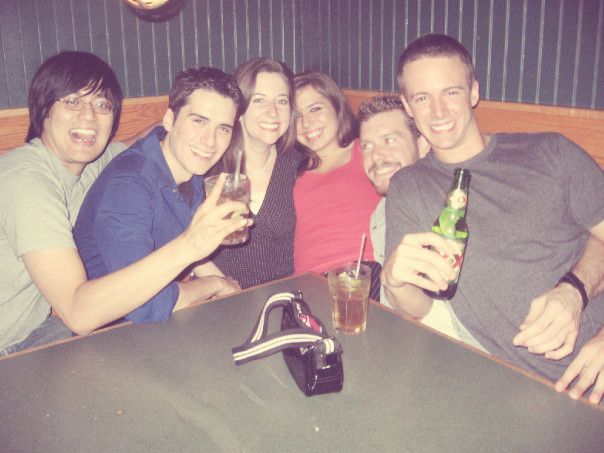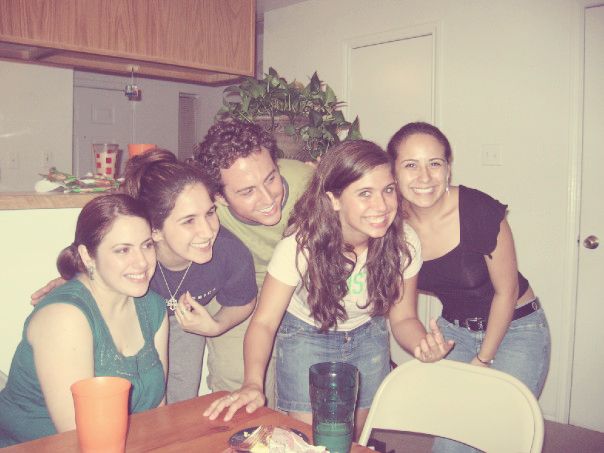 For example, one of my favorite bands is Metric because I listened to them my last summer in Austin. The summer I moved out of the dorms and in with one of my best friends. The summer I started dating Daniel. I remember talking to him for hours on the phone about music, and sharing some of our favorite tunes. And then a couple months later, when I was laying in bed sick, he dedicated a Metric song to me over Aggie Radio. Metric represents freedom, love, and mono getting better!
Then there are specific songs, like Sing by Travis. My freshman year of college, when I had the biggest crush on Daniel, he burned me a really awesome CD that I listened to over and over. Sing was one of the tracks, one of my favorites [the intro, man]. Sing represents the butterflies you get in your stomach when that amazing guy puts his hand on your back, and you hope upon hope that he likes you back.
[[ On an un-Daniel related note, play me some Finch or Bright Eyes and I go back to a time when I dormed it up with Weezy and we went to show after show on 6th street. Standing right in front, screaming the lyrics, rib cages smashed up against the stage. 🙂 ]]
I could go on and on. Daniel often wonders why I play the same songs on repeat for days. I want the those memories! And it simply takes a few notes to ignite them. Before I documented my every move with a tweet or photo, I used my other senses. Different songs conjure up different feelings, and I want to hang on to them forever.
Why am I relating so many of these songs to my husband? Because I heard one of my favorite songs, In the Aeroplane Over the Sea by Neutral Milk Hotel, for the first time when Daniel and I broke up. I am still unsure why I love this song so much when it should represent a depressing time. Maybe it's just a great song? Or maybe it fills me with hope? This song played as we had an insanely emotional few hours that led to a couple emotional months, that eventually worked out. Obviously not right away, but things did get better. Maybe that is why I love this song.
Instead of leaving you with a song that, although I've decided is hopeful, let's face it, represents a rough patch, I will leave you with my current favorite. It's been my favorite for about 3 years now. Daniel and I walked up the aisle [post-ceremony] to this tune because it is just that amazing.
[and as a special treat, here is the song within the first "year in photos" video I ever made]
one year of photobooth from roxy rodriguez on Vimeo.
What are some of your timeless favorites? What memories do they spark??
xoxo
I linked up with my friend
Kiki
! Check it out and join in. 🙂