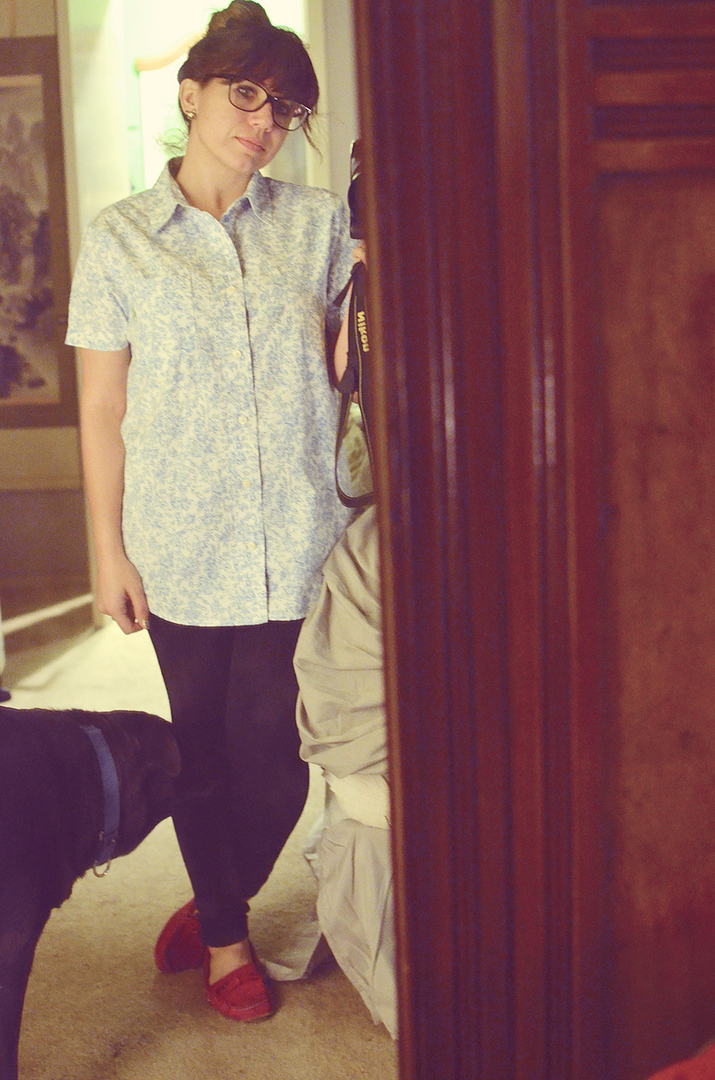 Instead of wrapping my thoughts up in a tweet or an Instagram, I thought I'd attempt to express myself in more than 140 characters.
I attended the funeral of a family friend today [I've never been to one]. A man I saw on and off for over half of my life, just a couple months ago, and then the day he passed. It's the weirdest thing. Seeing somebody alive and then not. We weren't especially close, but he was part of my family's daily conversations…and we were all alive. When I saw the open casket I freaked out and my dad told me I was going to have to get used to this. And now all I can think about are terrifying things that lead to the funerals of my loved ones.
:-/
p.s. I took this picture because I'm wearing my grandfather's [recently altered] shirt. He's still alive. He gave me this shirt when he was in town last May because I told him I liked it. I should've had it fixed right away because after he went back to Miami he had some serious back issues. As of right now I have the time to show him, and for that I am grateful.
Rest in peace, Dr. P.