A while back I made a post about "
disconnecting
." I'll be honest, the only times that I don't have my phone handy are when I'm at dinner with family or friends, or during a work meeting [unless I just
have
to show someone a cute photo of Rory!]. I do a pretty good job of keeping it out of sight if I'm out with friends…until someone whips out
their
phone. And then it's like oh, well if you're doing it…then BAM: You're sitting at a table full of people staring into their laps. This past weekend a friend jokingly told me to "disconnect digitally and reconnect socially" [or something to that effect]. It's a disease! It usually starts because I want to photograph something…and then I get distracted. urgh.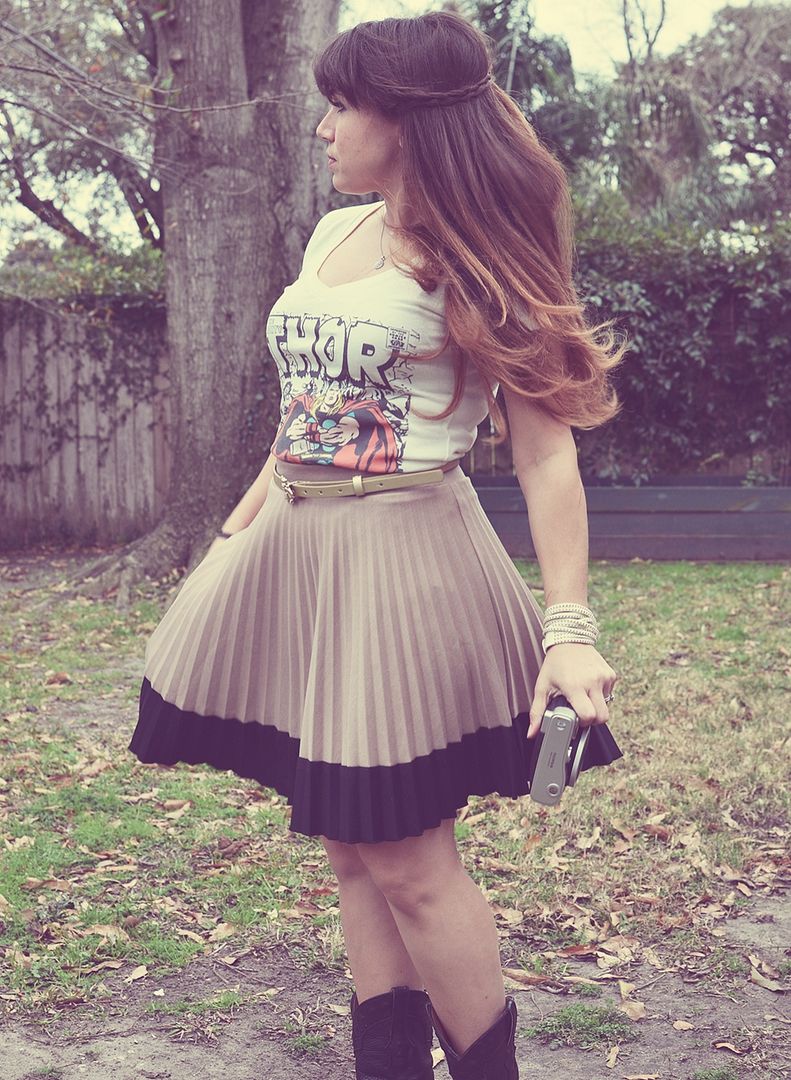 I go through phases where I try and be more social. I think it's easy for bloggers to hide behind their screens – especially if you already have full time job, and the full time commitment of rollerderby. I spontaneously went out the night it was decided we were having a snow day, and it was loads of fun! OMG PEOPLE. One friend even joked that it was surreal to see me in person because we mainly see each other online. ha! And then I ran into the bathroom and cried about my lameness.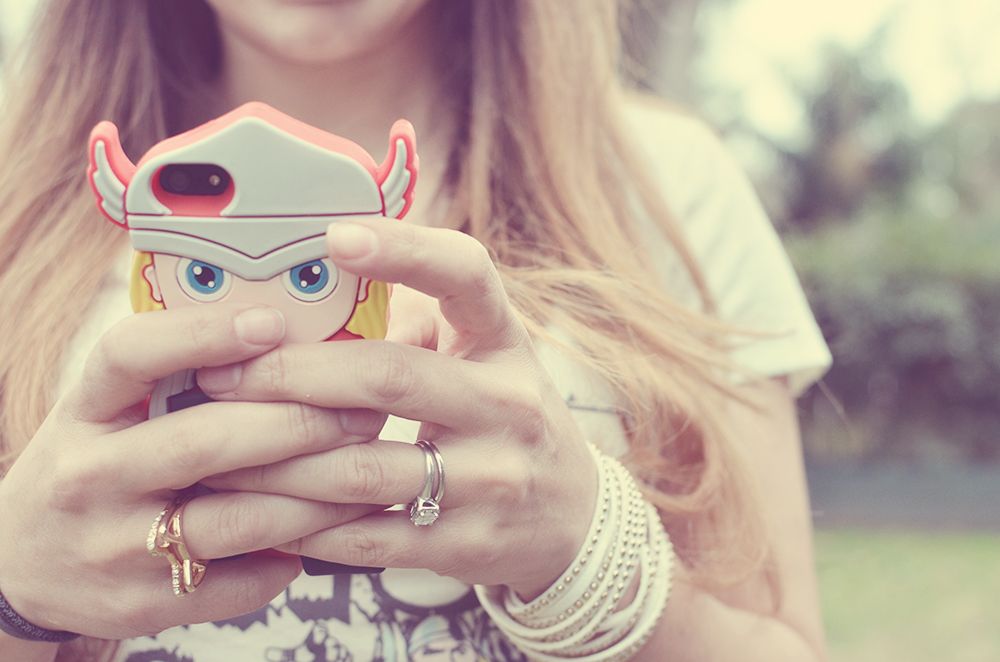 Thor top and phone case: gift from my sister // Skirt:
Cupcake Liner
via ModCloth //
Boots: gift from a friend // Wrap bracelet, belt, and cat rings:
Francesca's
//
Camera: Fujifilm Instax Mini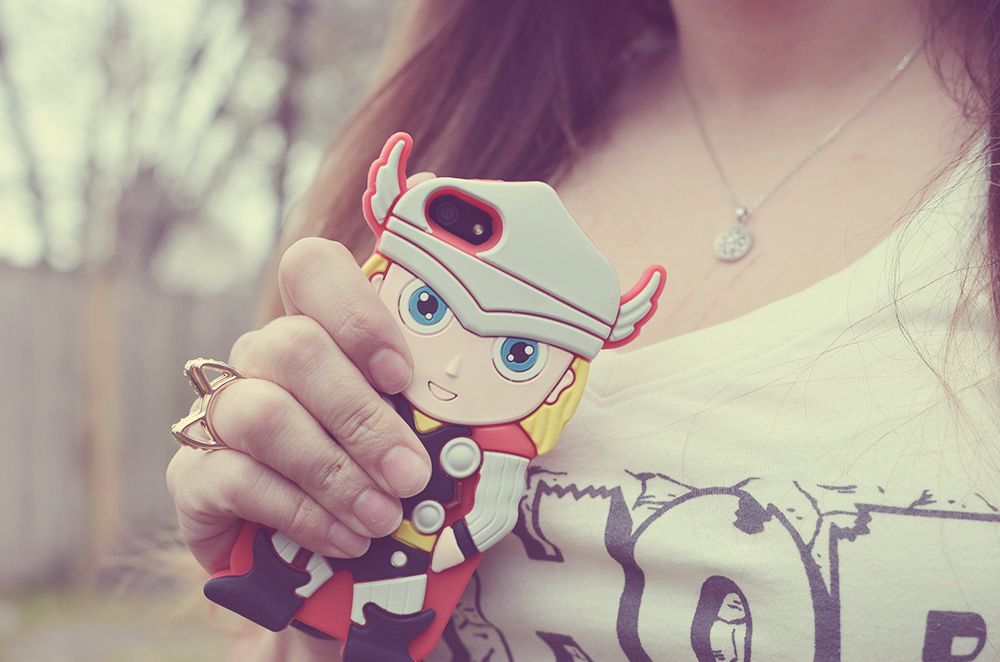 Let the record show that I may be an introvert, but I am not a hermit just yet. I've got my job, rollerderby, and crossfit where I socialize regularly, and then whatever weekend commitments are planned. It's just that, when there is that wee bit of free time, instead of immediately texting my friends, I let that time wrap me up in it's lazy arms. We cuddle a little bit, me and Father [Spare] Time, and bask in the lameness sweetness of watching an entire season of Buffy the Vampire Slayer in pj bottoms and a sweatshirt, and maybe some popsicles. Glorious.
xoxo
p.s. The Thor gifts are because I am obsessed with Chris Hemsworth as Thor. Not as himself or any other character. But it's okay because he kinda looks like Daniel [on 'roids]. 🙂