Today is my last day as a 30 year old. Tomorrow I will be Thirty.ONE. ugh.
Let's stop celebrating now, okay??? haha
[but *do* celebrate this sweet new feature on Kaelah's blog! Check our my
derby career
, yo.]
My friend Victoria is pretty amazing. She surprised me with this drawing as a birthday present.
SO COOL.
Sums up my interests pretty perfectly.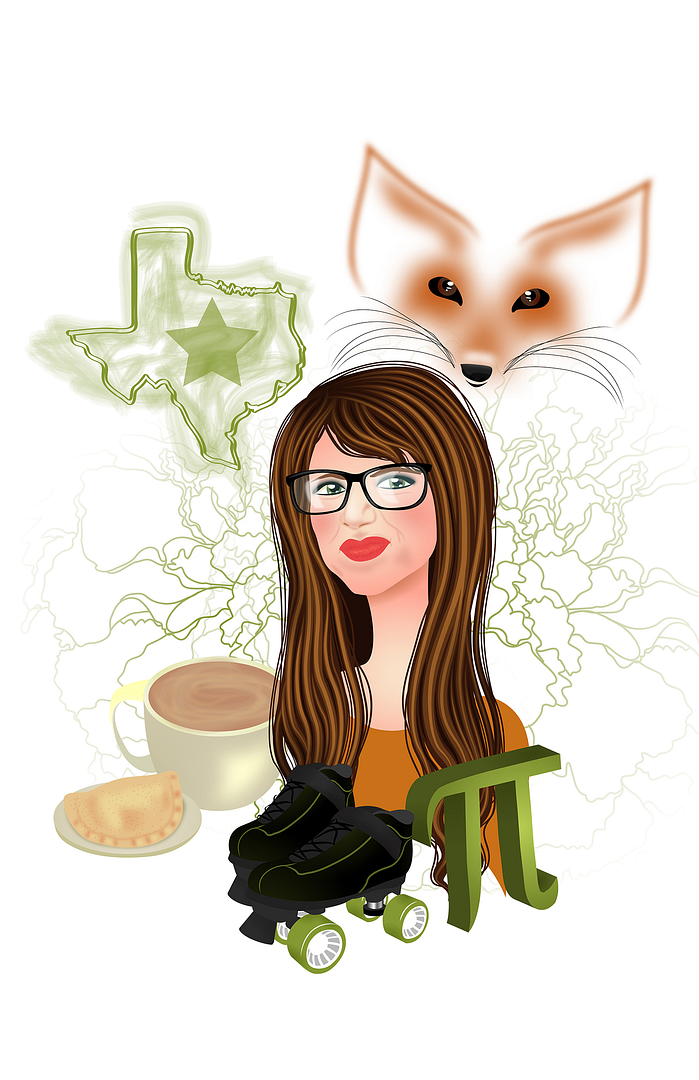 xoxo