I am a member of the Collective Bias® Social Fabric® Community.
This shop has been compensated as part of a social shopper insights study for Collective Bias and their client. #FueledbyMM #cbias
There's a really fun contest going on where you can win an Xbox One [as well as the game Forza 5 & M&Ms]. Daniel has been going over to a friend's house to play on his friend's system for a while now, so I figured I'd enter the contest! Maybe he'd get a free Christmas present out of it. 🙂 The contest is through Instagram and Twitter, and you need to create video-game-inspired pixel art with M&Ms. I spent a couple hours one night watching TV and re-living my childhood!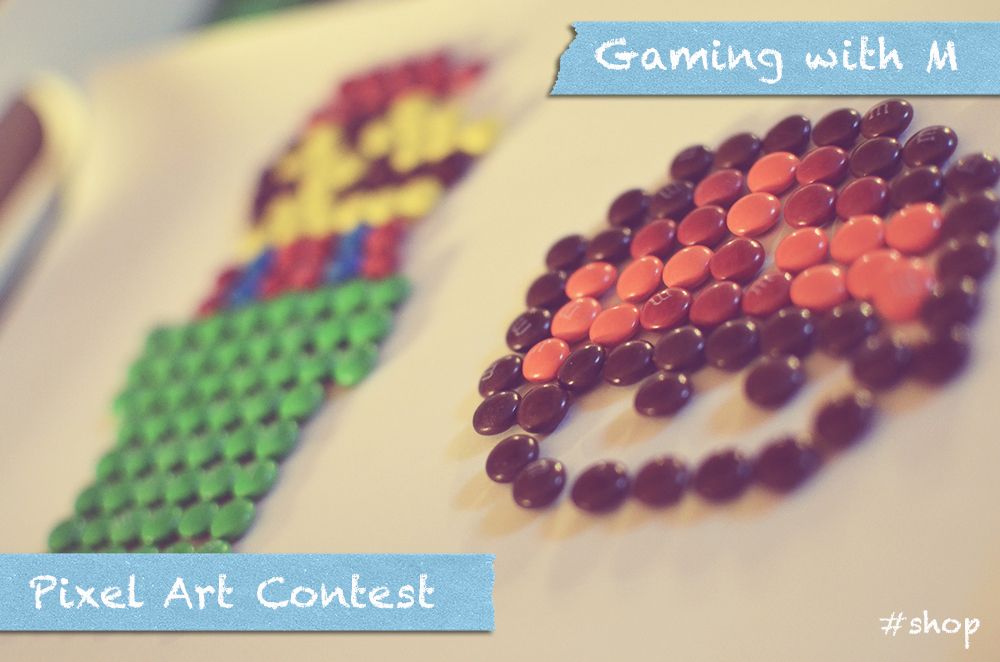 I pretty much grew up playing Mario Brothers. My dad wouldn't buy my sister and I a video game console, but every time we visited my cousins I'd get to play their Nintendo. If we weren't playing Mario, it was either Duck Hunt [remember, they shared the same cartridge??] or Ninja Turtles!
I kinda wish I had tried a sprite from Donkey Kong because I played loads of that in middle school [Super Nintendo].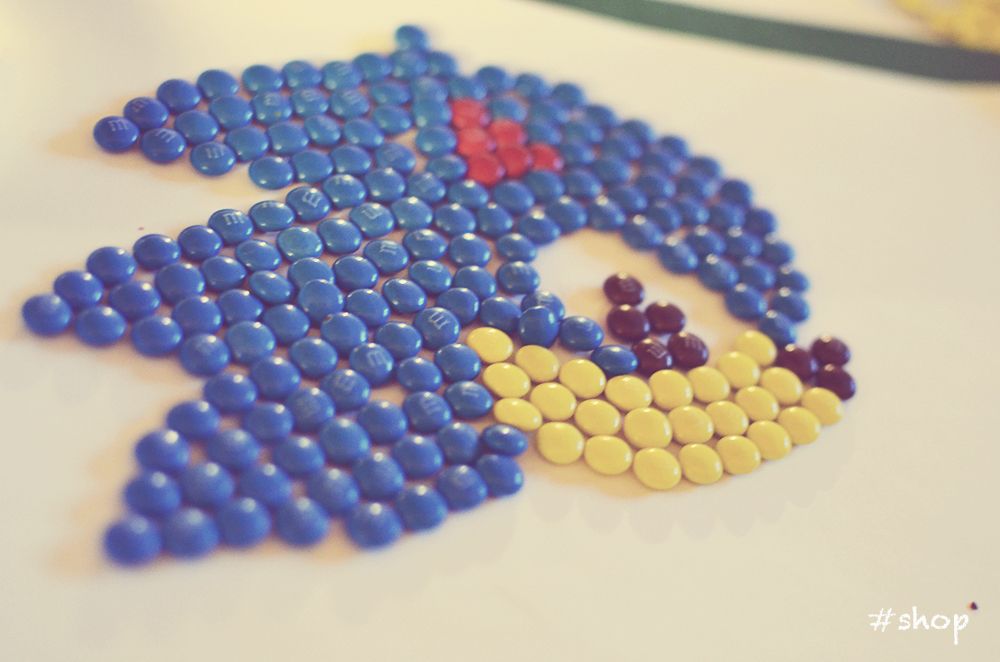 One of my neighbors had a Sega Game Gear so I played quite a lot of Sonic the Hedgehog. And always tried to yell "Sega!" at the same time whenever the game started. I can still do the voice!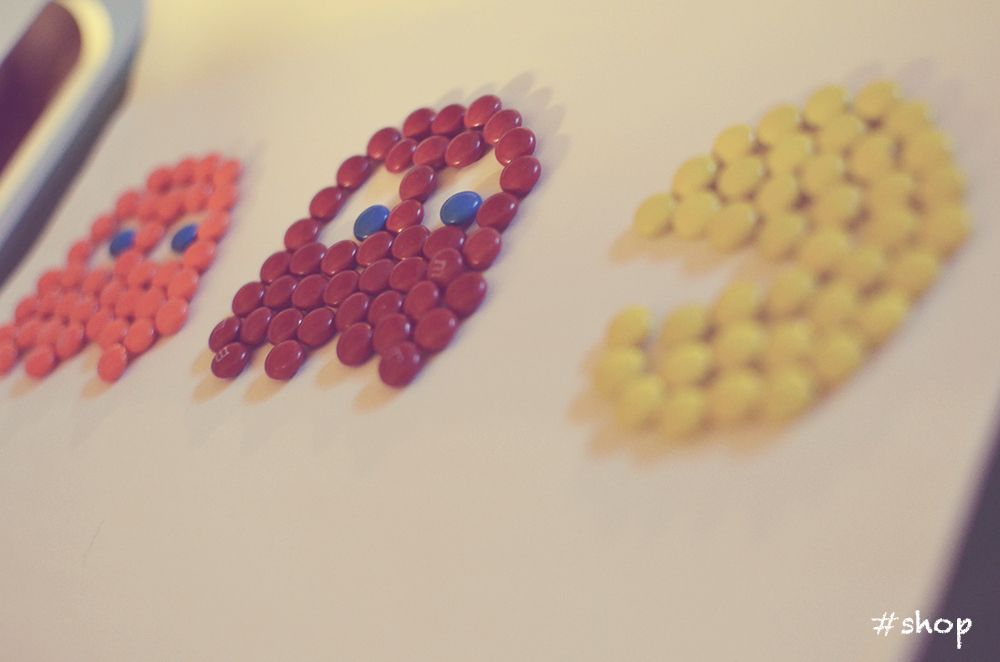 I probably don't need to explain Pac Man. 🙂 I will, however, ask if you recall a certain show called Square One?? And how they made a parody called Math Man? Those are some great clips to show a middle school math class, btw!
Okay, okay. This fox is not exactly gaming related. BUT it was my warm up pixel art. It inspired me to do Sonic the Hedgehog since his sidekick was a fox. 🙂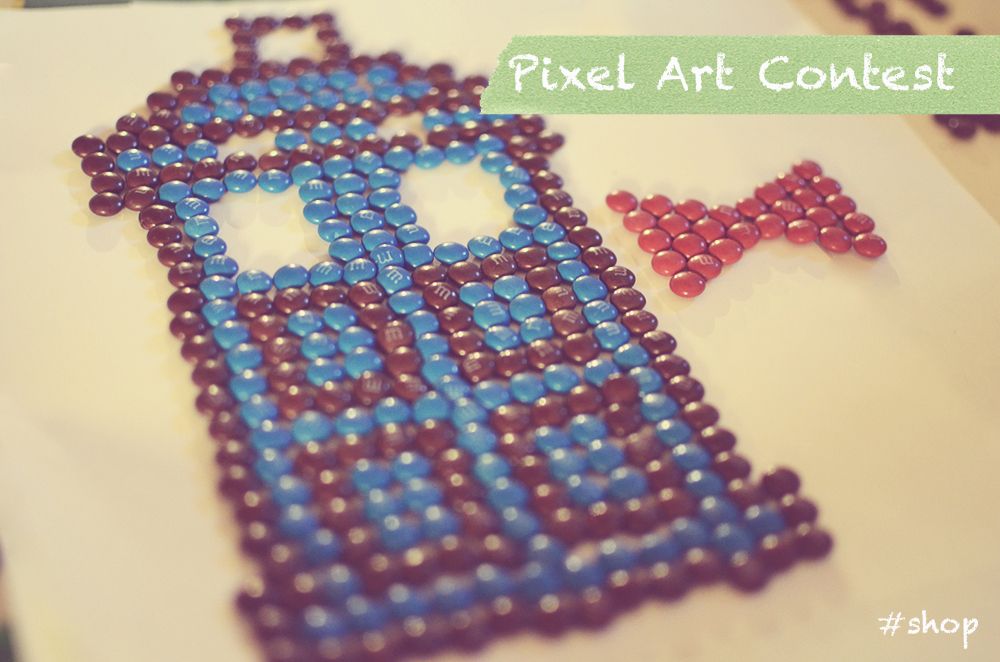 Technically, on The Day of the Doctor, Google developed a little video game on their logo. I just *had* to include an image of the TARDIS… 🙂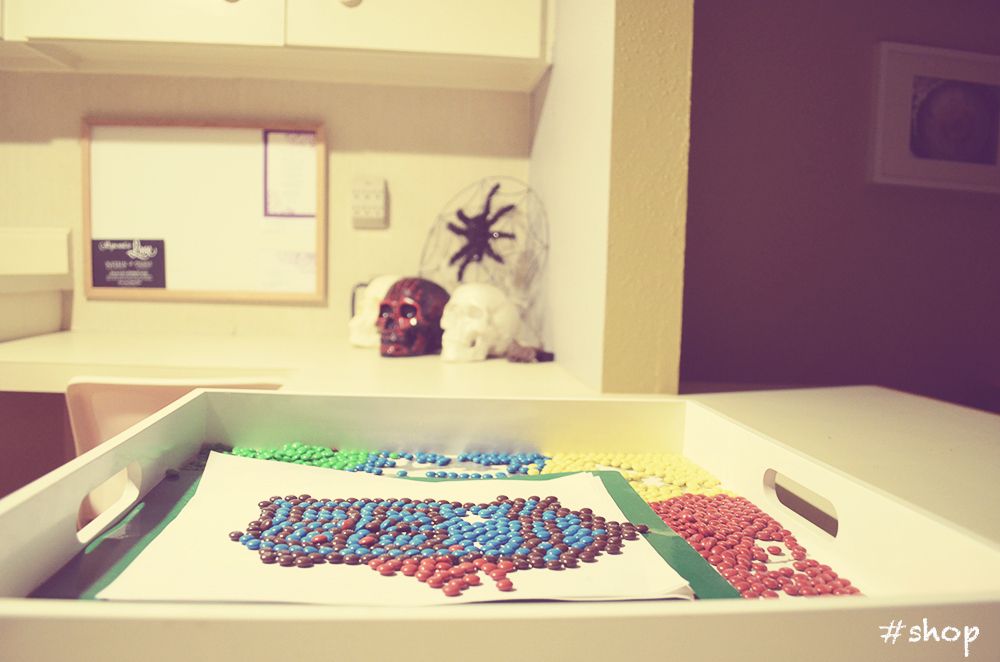 If you'd like to try your hand at creating some pixel art with M&Ms [and entering to win an Xbox One, Forza 5, and M&Ms] here's the contest information: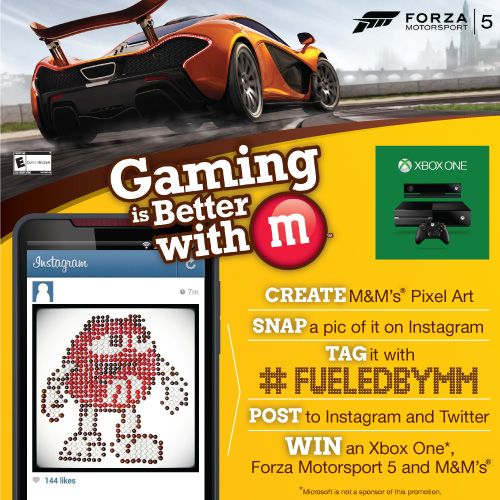 -Buy some M&Ms from Walmart.
-Create and photograph your pixel art and post it to Twitter and Instagram.
-Hashtag: #FueledByMM and #Contest
-Duration: December 4th – 18th:
-Prize: Xbox One gaming pack


If you already own Forza 5 [as well as M&M products], or are planning to purchase these items, you can use the Buy, Snap, Redeem program to text a photo of the receipt to 811811 and get a $10 eGift card to Walmart. 🙂
Good luck! If you participate please "@" me so I can see your cool art!!
xoxo