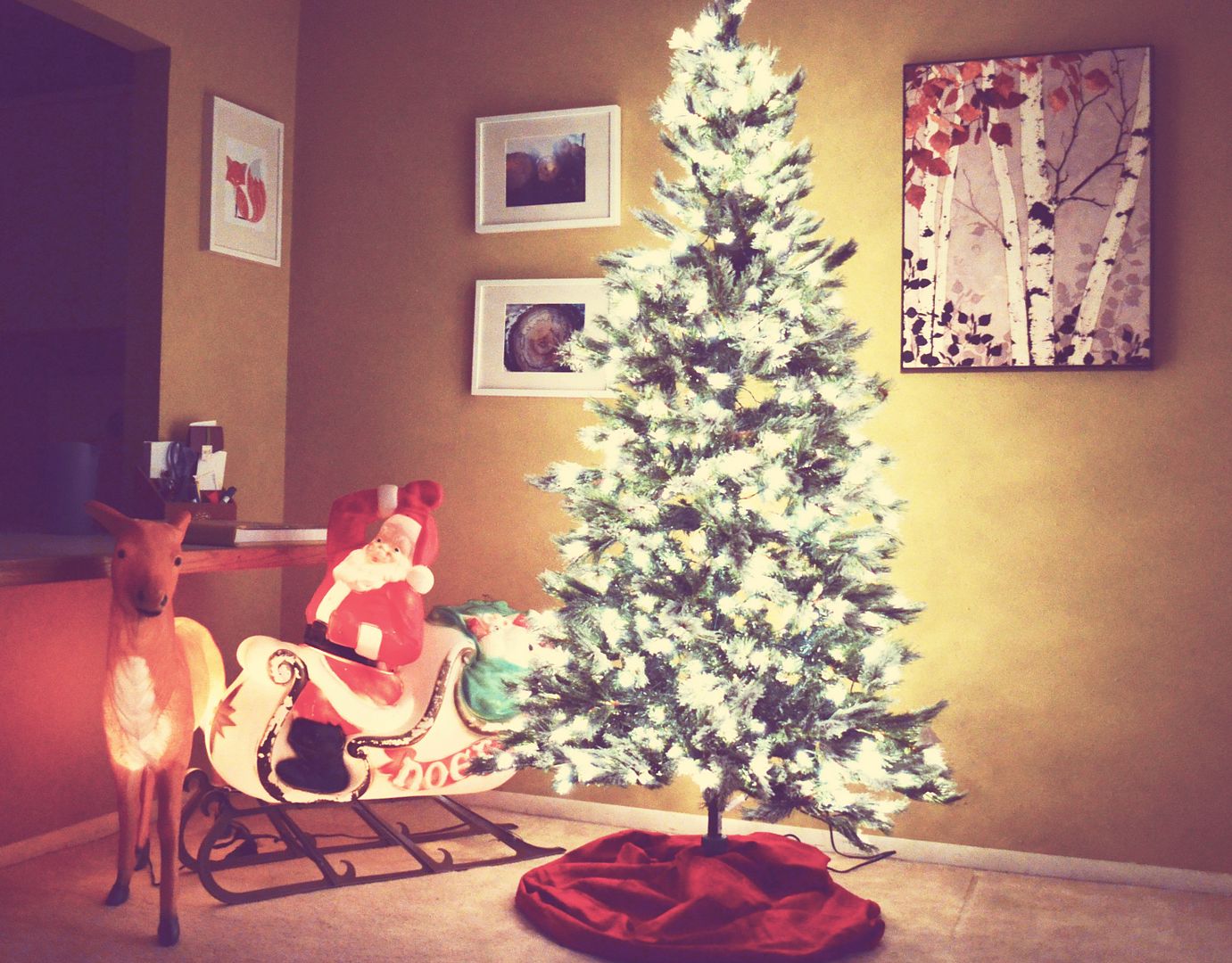 Things are getting cheery around here! Daniel and I finally put the tree up, and I've scared Rory away from it…for now.
Ornaments are next! Better place the fragile ones up high.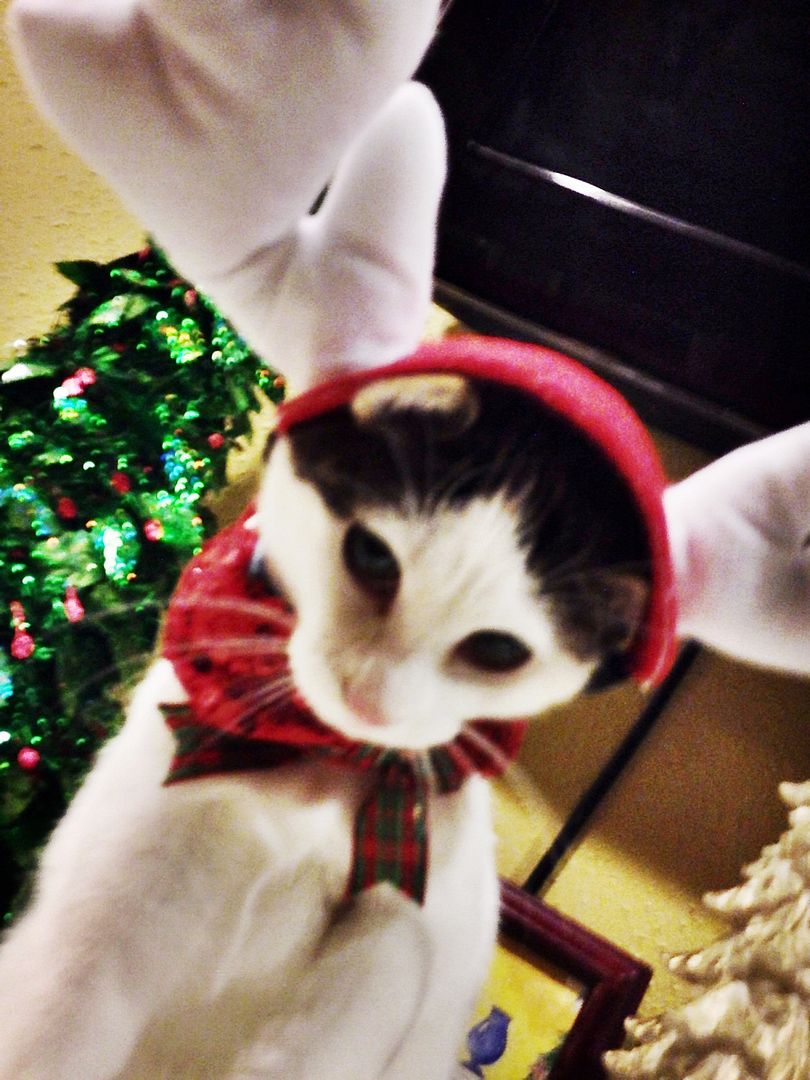 I returned from Austin this afternoon. Other than the crummy weather, it was a pretty perfect day…with a pretty perfect ending. Because I'm sitting in my amazing new recliner, with a lit up Christmas tree, and a little kitten curled up in my lap.