I am a member of the Collective Bias® Social Fabric® Community.
This shop has been compensated as part of a social shopper insights study for Collective Bias and their client. #STAROliveOil #cbias
Olive oil is the ingredient in my kitchen that gets used the most. Salad dressing, baking veggies, frying goodies…anything. I am ridiculously excited to share this super easy recipe using
STAR Butter Olive Oil
from Walmart, as well as reveal my olive oil based most-delicious-ever salad dressing!
[Seriously, best ever. Everyone always asks me for the recipe!]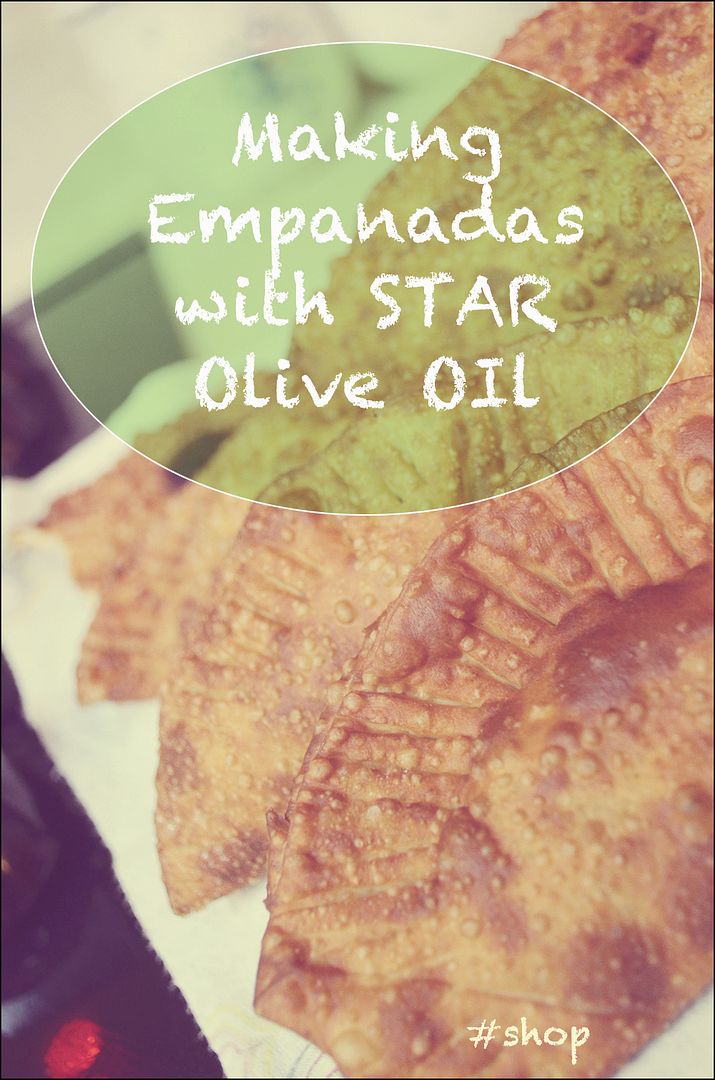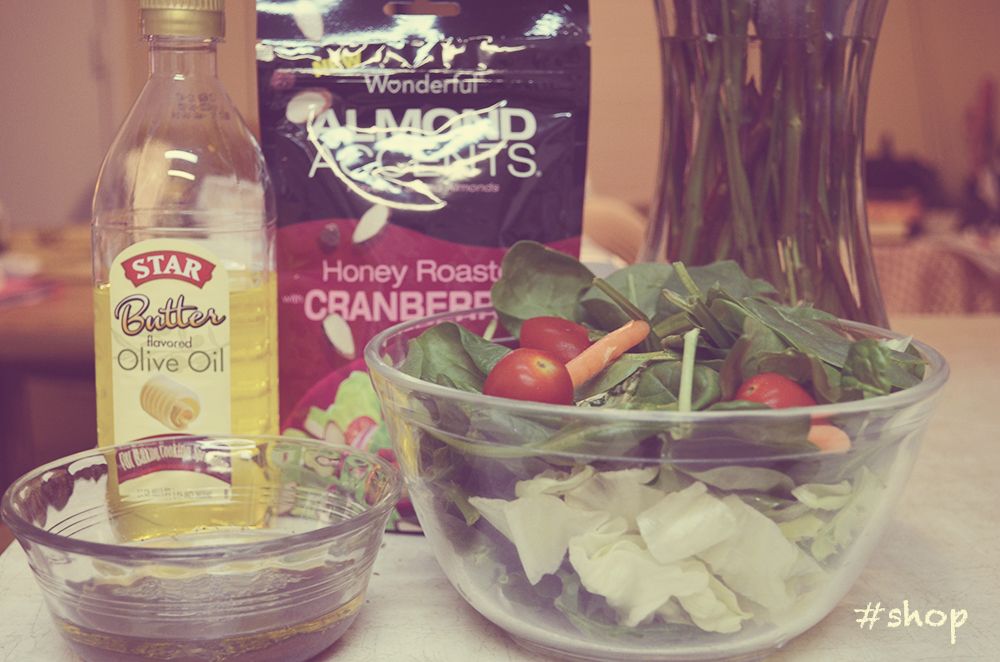 But first! Let me share with you one of my absolute favorite snacks/meals. Growing up, my mom made all kinds of empanadas. Meal-wise, my favorite are fish or spinach…but then there are the dessert empanadas…mmm! I am *obsessed* with guava jelly. Don't tell me there's any around or I will slowly devour the whole dang thing.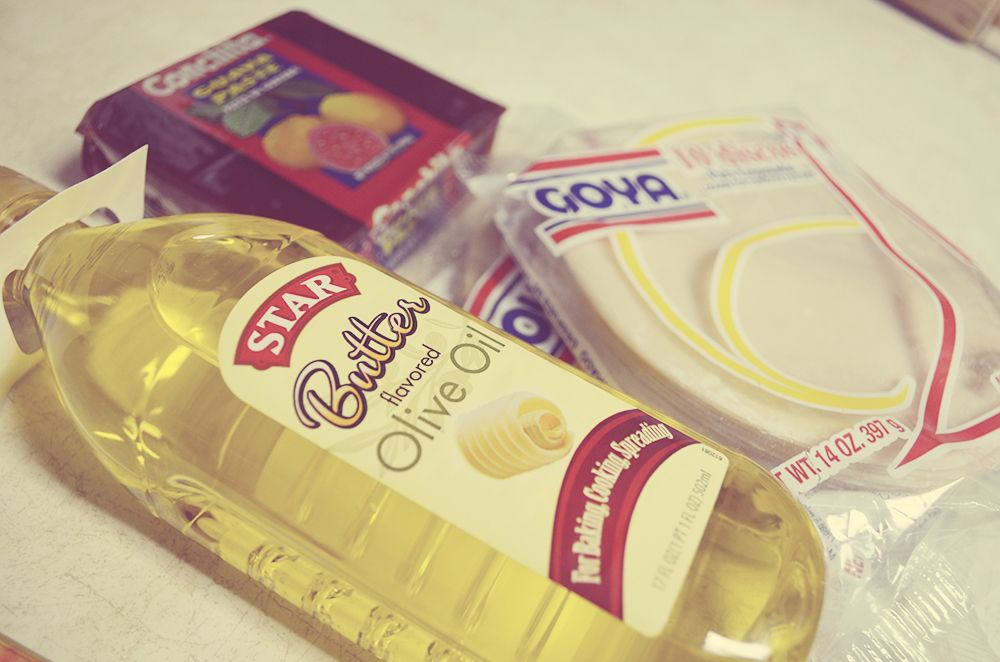 I'm going to explain how to make guava dessert empanadas. The fish recipe is similar, except that you must prep the fish as you desire [sauteed with seasoning in olive oil, baked in the oven, etc] and slice it up.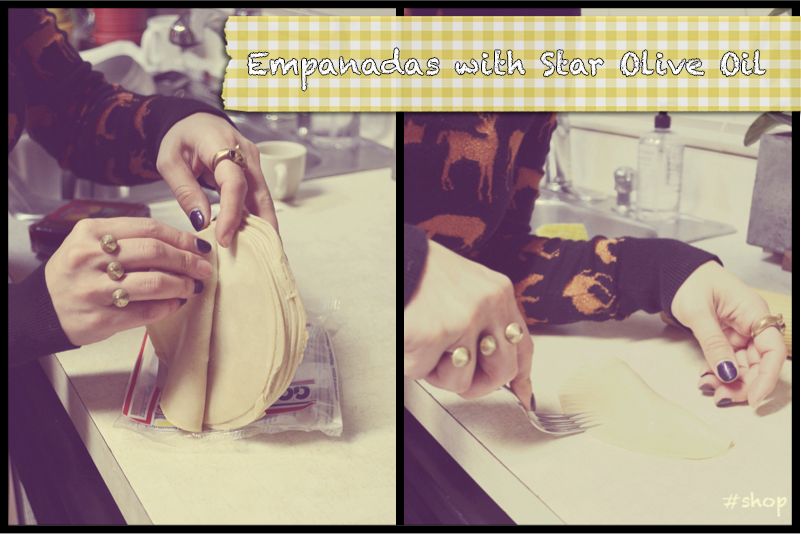 Guava Empanadas
Directions: So that the discs don't dry out, peel them from the package as you go. // Using a rolling pin, thin the disc out a bit. // Dab your finger in some water and run it along the circumference of the disc. // Place a slice of guava jelly in the center and cold the disc in half. // Using a fork, press firmly on the "open" side of the empanada, and stab the center pouch lightly a couple times. // Continue until you've made your desired amount of empanadas. // Pour STAR Butter Olive Oil into a pan and heat on medium [lower if it starts splattering]. // Place one empanada at a time in the Star oil and flip as each side browns. //Remove from oil and place on a plate. // Repeat the frying process until all empanadas are complete.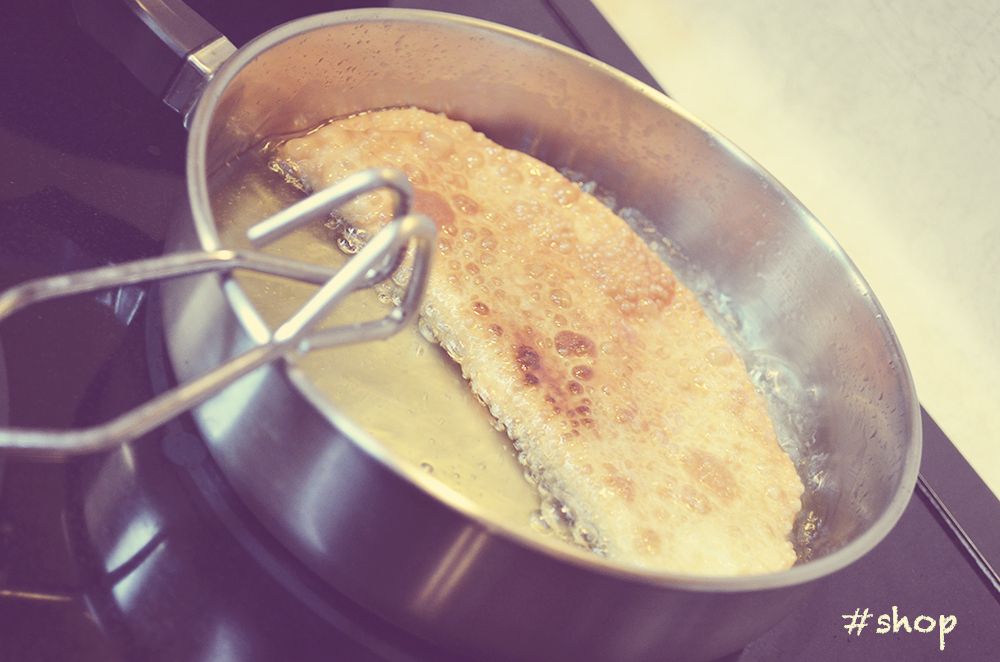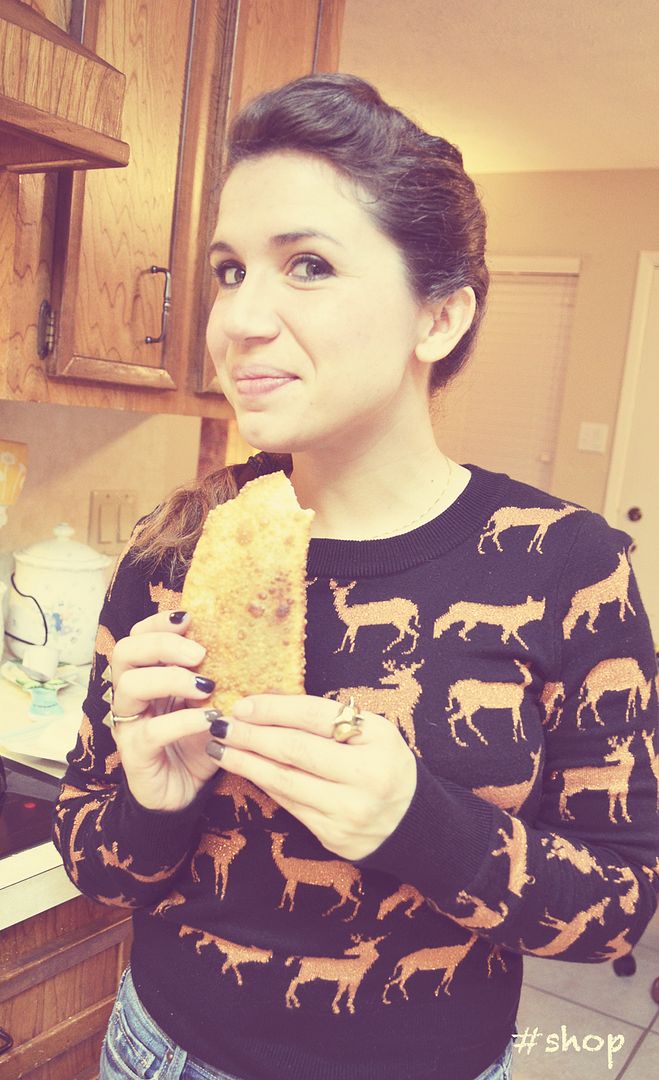 I deemed myself the official taste-tester. 🙂
The dish below was creating using plenty of
STAR Olive Oil
. Seasoned green beans, fried fish empanadas, and my mom's famous salad dressing. It's so simple, yet so popular.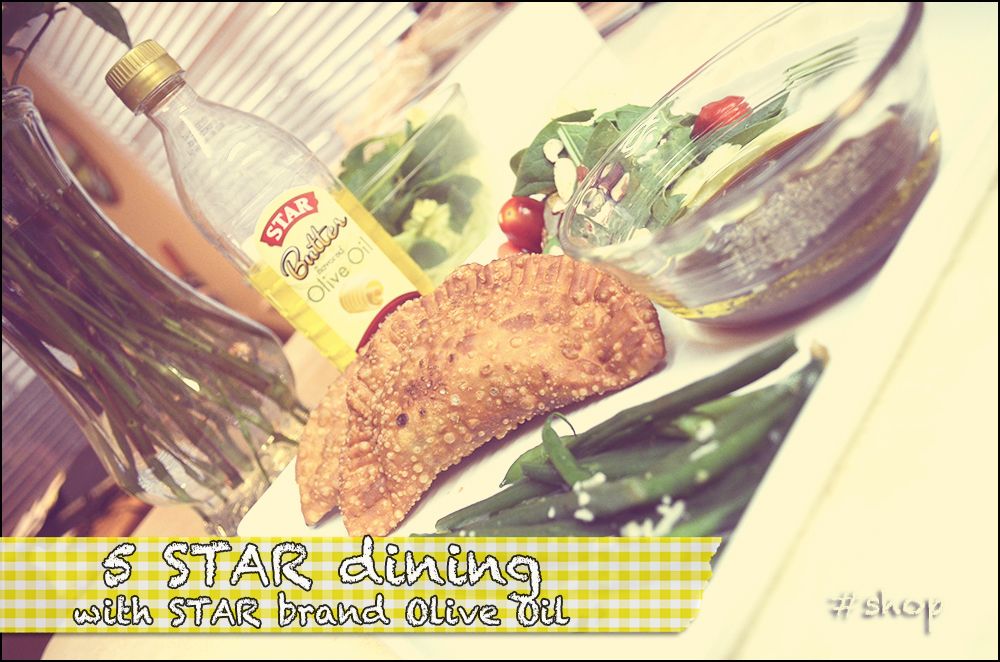 My mom and I pretty much eyeball the quantities of each ingredient, but it goes a little something like this.
Best salad dressing ever:
Ingredients: 0.5 C STAR Olive Oil // 0.25 C STAR Balsamic Vinegar // tsp honey // tbsp rosemary // couple pinches of pepper.


Once you've made it once you'll be able to adjust the ingredients to your liking. SO GOOD. I promise you. Makes eating salads quite delightful. 🙂 [And low-calorie, too!]
What are your favorite
olive-oil
heavy concoctions?? Please share! I'm an addict. 🙂
Huge Thanks to my mom for her help and her love. 🙂