Daniel is jealous of my sweet styling skills. Okay, not so much. He is, however, jealous of how long I can go without doing any laundry. 🙂
The trick is
owning enough clothing to dress a small country
going to work in something you want to wear the rest of the day!
There are some skirts and dresses that I will not wear on a regular basis. But for the most part, my tops are cozy enough that, when I get home from work, I don't immediately need to strip down into something more comfortable. Other than changing into workout clothes, I, for the most part, stick to one outfit a day. When Daniel gets home from work, the first thing he does is change clothes. That makes
two
outfits [or whatever men call them] for one day. Plus, since he's 6'3" – that's just a lot of material for the washing machine. 🙂
Anyway, here is an example of a small modification I might make on an outfit that doesn't require too much extra laundry. The change is pretty much from professional wear to "Hey, let's go watch Thor be all hunky and stuff on the big screen." 🙂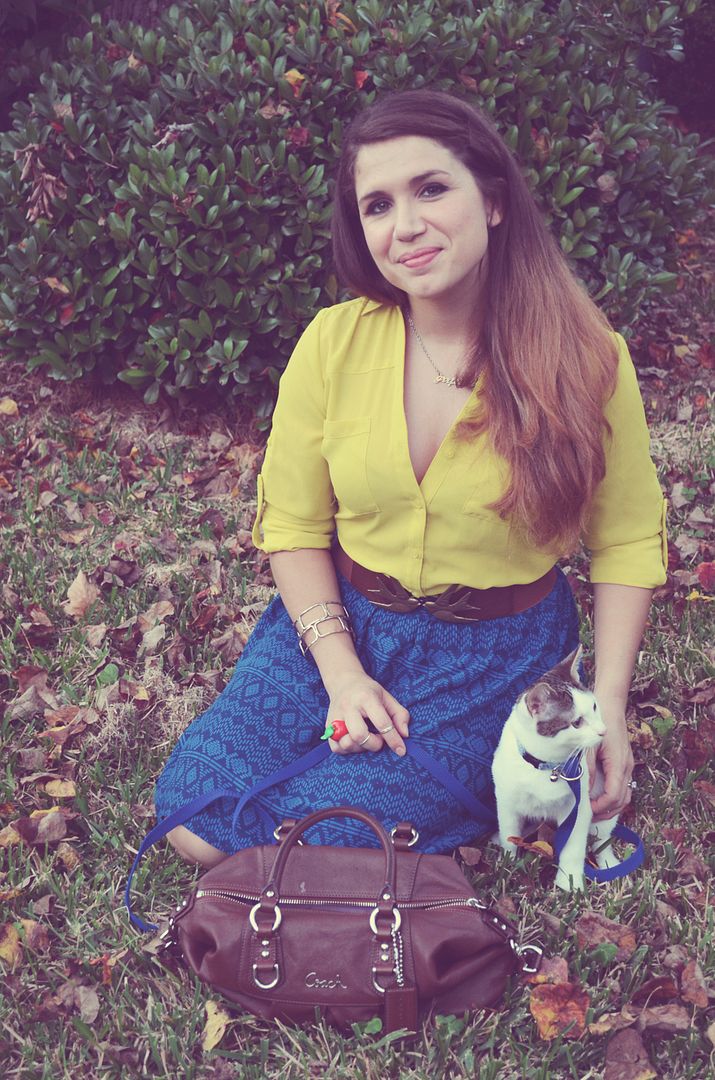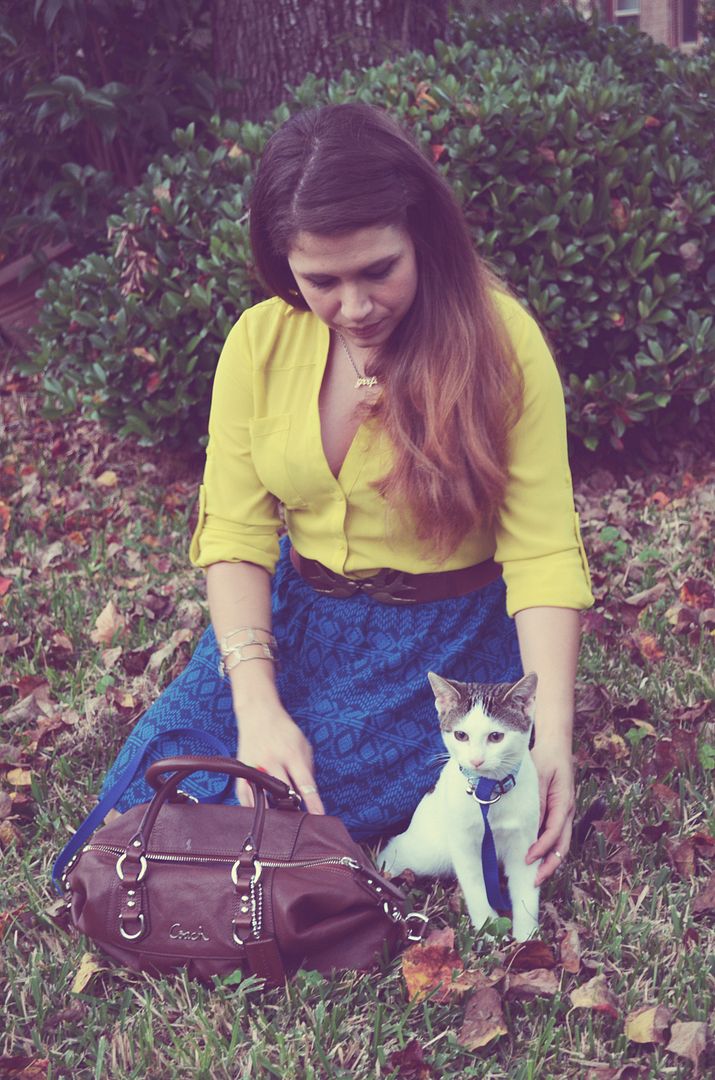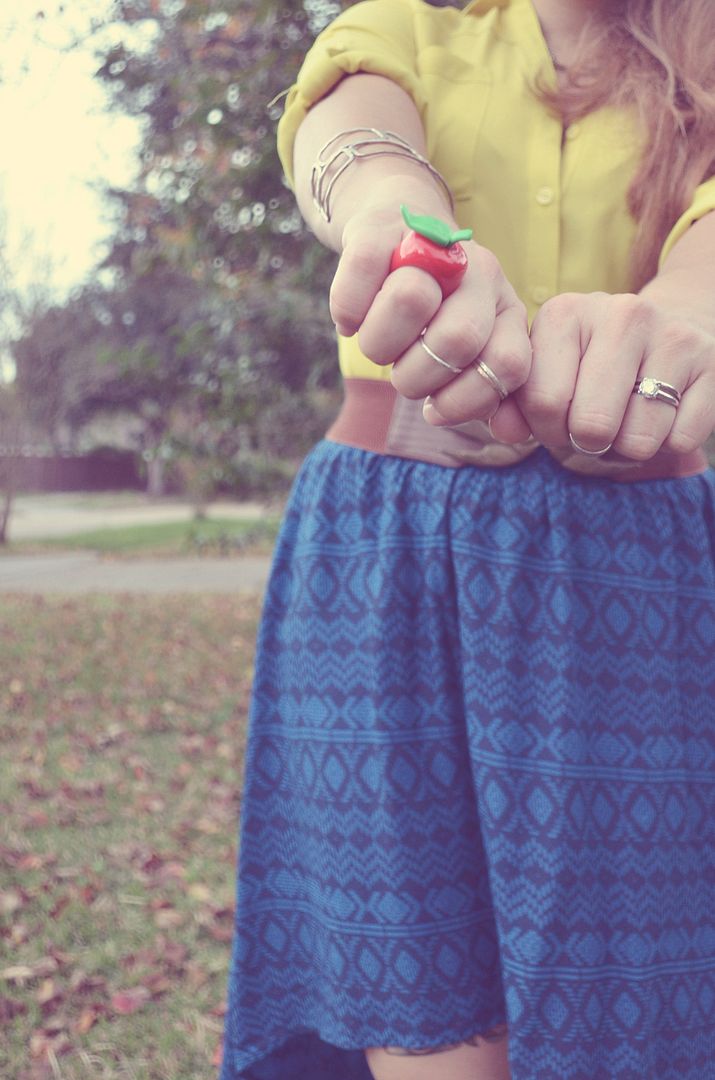 Apple ring: Forever 21?
Cuff: gift
Blouse: Express
High/Low Skirt
: Mossimo via
Target
Denim Skirt: Sisley
Purse: Coach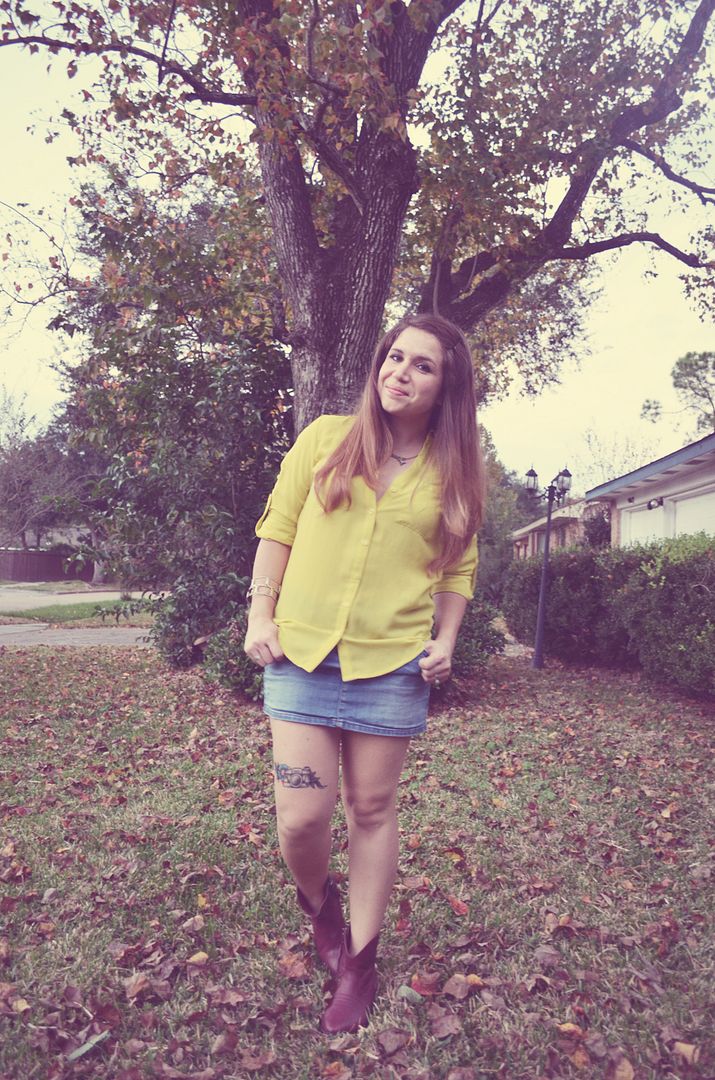 xoxo