My sister and I signed up to do this year's Turkey Trot. We had the option of doing a 5K or a 10K. When we signed up, Sandy and I were in fitness mode! "Let's do the 10K!" she said. "We got this! We've been running and Crossfitting – easy peasy!" PFFFFFTTTTTTTTT.
In the time between signing up and the actual event, my sister got a job and moved away, where she is attempting to balance her work and work
out
schedule, and I acquired a mysterious bug that had me feverish and sick for almost a month. The feverish part went away but the cough stuck around…sorry, Rory, gonna have to blame you for that one!
Anyway, we haven't worked out consistently in about 1.5 months [hello, fatty!]. And then….a 10K. [Though we did pick up the slack the past couple weeks.]
Okay, I'm putting this on my blog because making it public means I have to stick to it, right??
I've gained weight and my complexion sucks. I am starting my Revolt diet/fitness plan [again] to jump start my lazy arse. I'm going to make December 2013 resolutions. Screw January 1st! [But not really because January is a pretty rad month :)]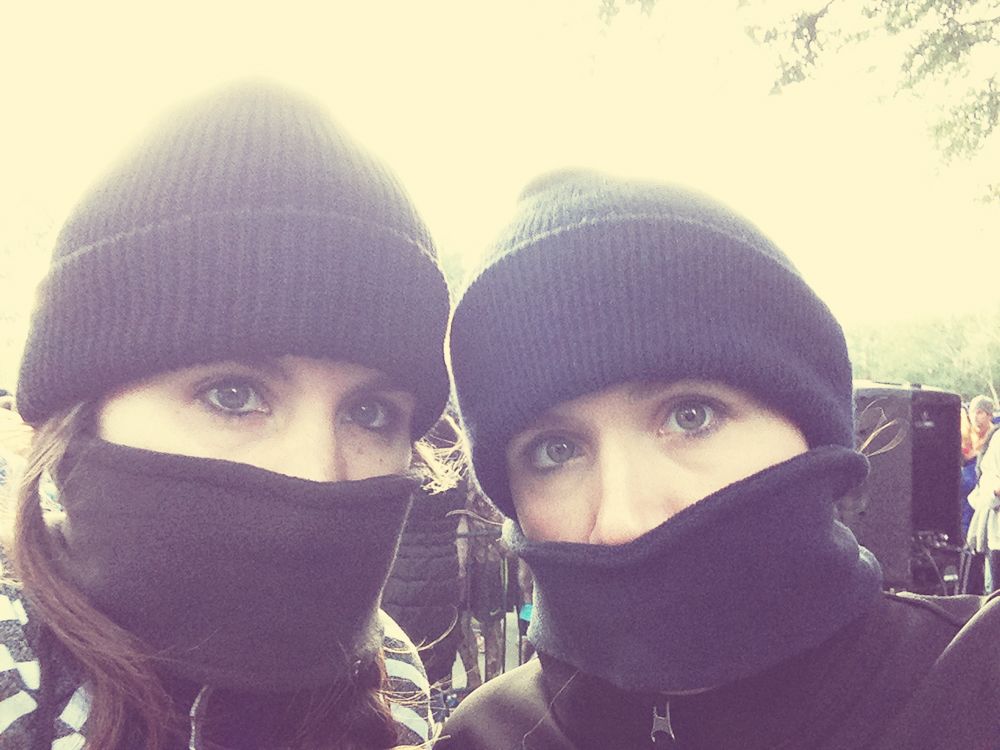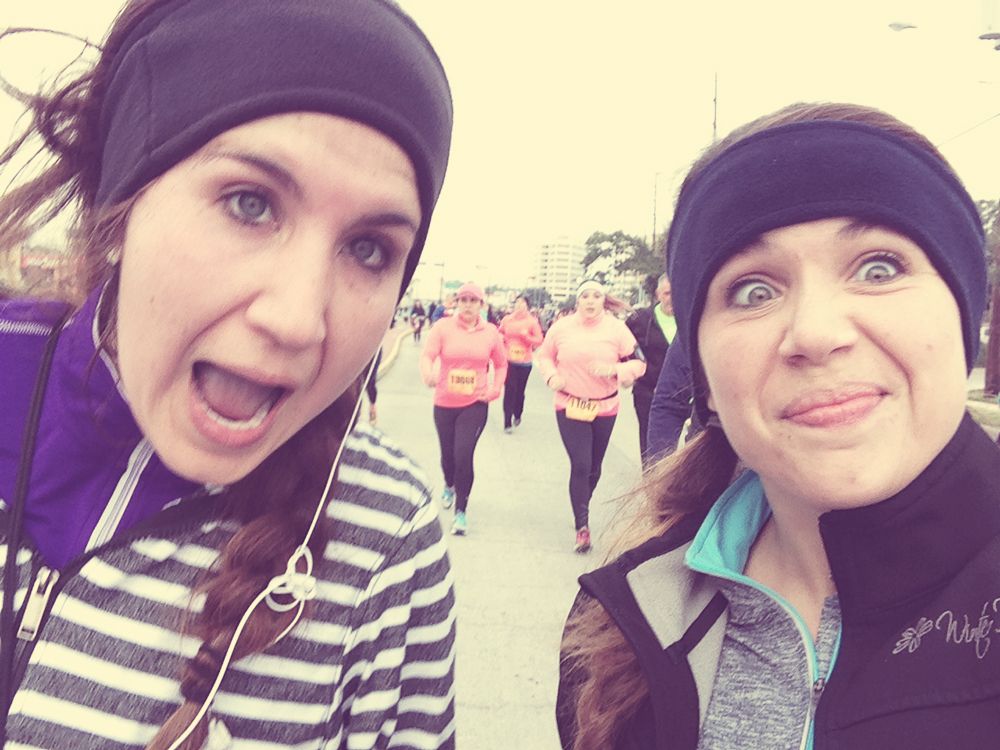 Sandy and I had a pretty decent plan for the run. Neither of us has ever done more than a 5K [not including the stop and go nature of the Tough Mudder], so we decided to pace ourselves. We ran the first two miles, walked 1/5 of a mile, ran another whole mile, walked 1/5, ran another whole mile, walked 1/5, and then ran the rest of the way. Kind of. In the last mile Sandy's knee started locking up and my ankle was not pleased with me. We started skipping around mile 5.75 because it helped Sandy's knee a bit – ha! One of the cops helping direct traffic yelled, "This is a 10K run not a 10K skip!" Another woman that ran by encouraged us with, "Come on, girls!" I found all of this comical, but, come on, guys! It's not like we stopped! Let us have our few minutes of skipping before continuing the run. Skipping isn't easy, anyway.
[Direct quote from Sandy: "I can't remember how to skip!!"]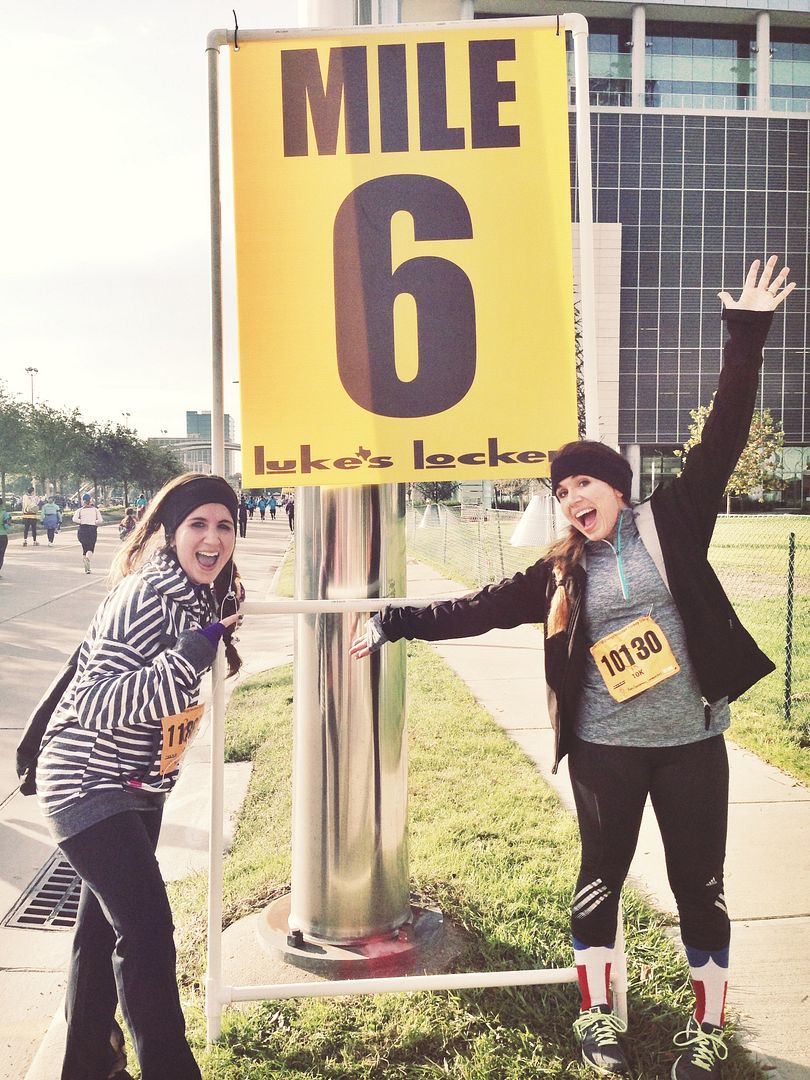 Oh, ya, and then we did end up stopping briefly for this photo. 🙂
The nap following the Turkey Trot was the BEST EVER. Especially when Rory decided to curl up right under my arm.
And then, of course, my mom's Thanksgiving cooking.
I love Thanksgiving! Sorry, but I do. 🙂