You may have already spotted these photographs above in my recent
What I Wore
post.
I am currently obsessed with my new bag.
The Sash Bag
is perfect for my on-the-go lifestyle. I especially love taking it with me to CrossFit and Rollerderby because I can carry a purse with me and it doesn't get in the way of my skate bag or giant water bottle. 🙂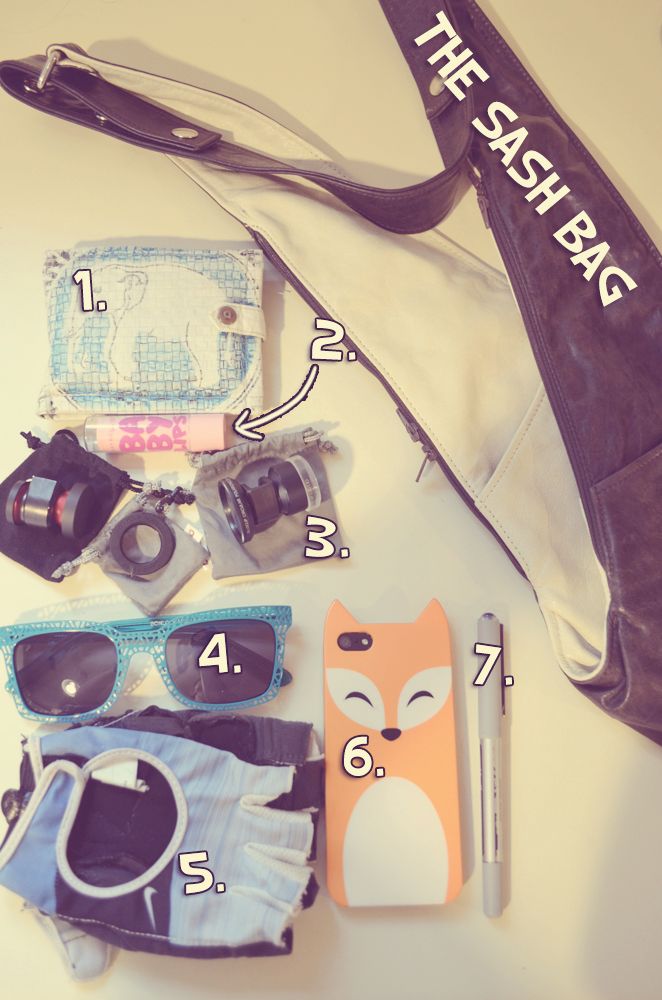 1. Cambodian wallet from Daniel's trip last year.
2. Baby Lips that my sister got me hooked on.
4.
BonLook
prescription sunglasses
5. Nike workout gloves.
6. Iphone5 and fox case.
7. A pen… 🙂
Not pictured: My car keys.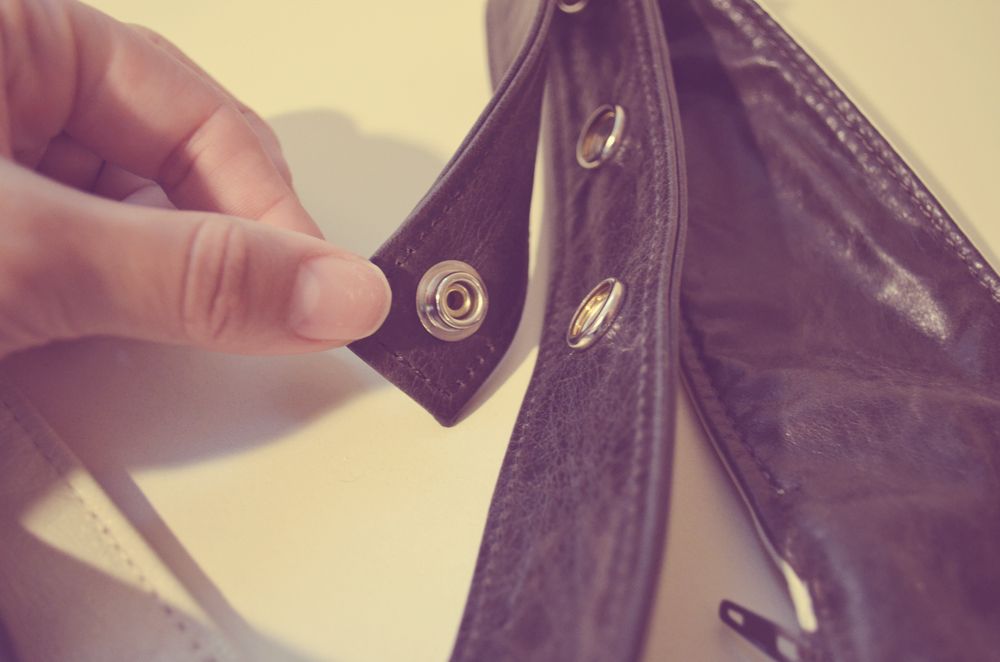 I adjusted the straps [since I'm a shorty] and love how it fits to my side. Good for righties and lefties.
My sash bag will come in extremely handy on my future travels. Especially for any trip that involves plenty of walking. I can't wait!
xoxo
*Thanks to
The Sash Bag
for sponsoring this post. Please support them by visiting their website.