So! My favorite way to compare "before" and "after" shots is via derby photography. These shots are caught when I am not interested in looking nice for the camera. I feel like they are the most honest.
I haven't lost as many pounds as during the initial detox week, but thank goodness for measurements. 🙂 I've maintained my initial loss and since then have lost an inch around my arms, an inch around my hips, and an inch around my legs. I am so excited! Especially because my arms are definitely a sore spot for me.
The food has been nothing to complain about, and the work outs are tough! Because I play roller derby and work out with my Crossfit Caveman folk, I tend to do half the assigned work outs [unless it's an off day]. I decided to try and up it to double work outs once summer begins – yikes!
After finding out that I can swap meals from one week with another, I am even more interested in continuing this program off and on for life.
I am back to detox this week because it's wedding countdown week! 5 days!! That way Daniel and I can be at our "slimmest" for the ceremony – though I am more interested in keeping this up for our honeymoon in Hawaii. 🙂
If you are interested in trying this program out [which I highly recommend!], there's a free
Kick Start
going on – make sure to check it out!
My biggest win has been reducing my beer derby gut. This photo is from April – I am barely leaning forward! Atrocious. I can't believe it.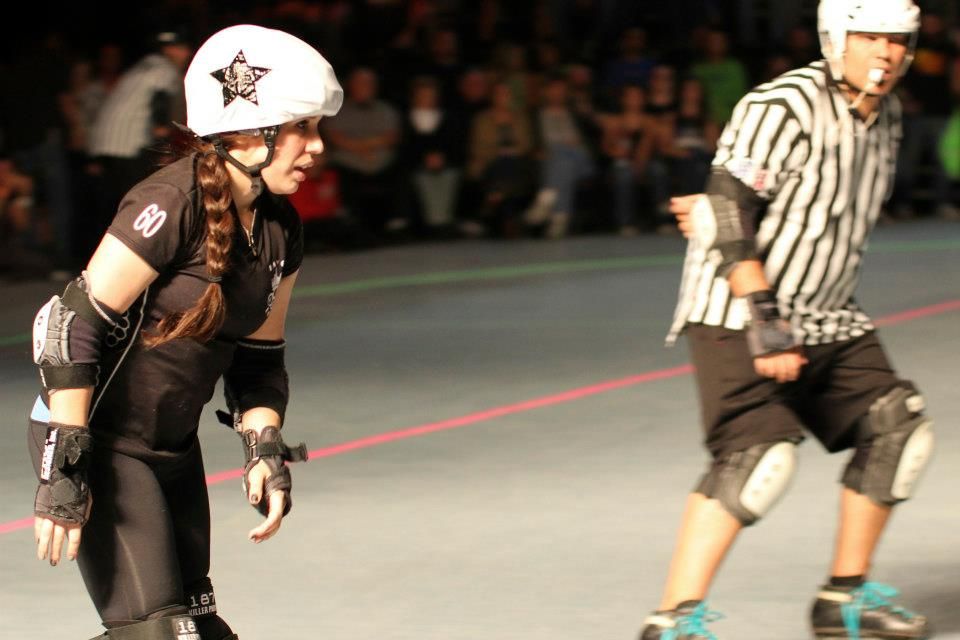 [Thanks to Steve Beard for the shot!]
And this past weekend – exactly a month later [because we bout every 3rd Saturday] – I am down about 7 lbs, and losing inches everywhere!
[Thanks to Hung Truong for the shot!]
This one is a little hard to see, but look how far I am leaning over! And how much smaller my stomach is! And this is kind of embarrassing…but last weekend,
when I had some ladies over
, a couple of them mentioned how tiny my arms looked. I was seriously beaming!
The proof is NOT in the pudding. 😉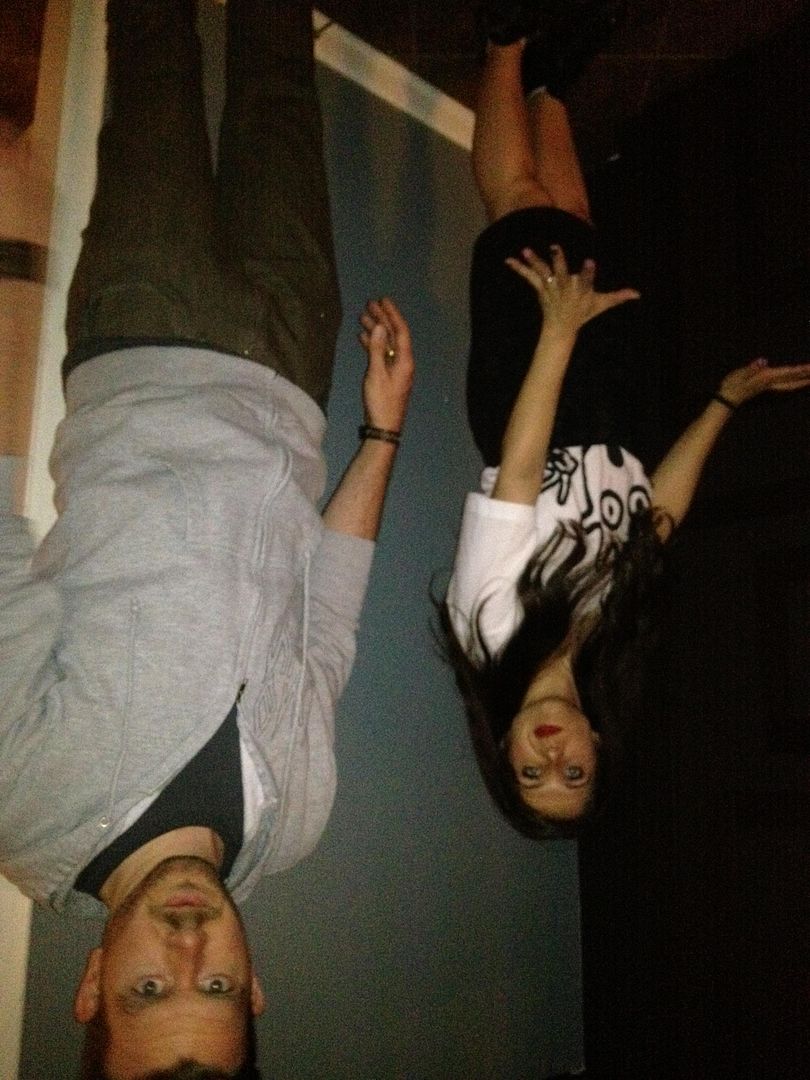 Thank you Revolt! This program rocks!
xoxo
[The Revolt Not Fitness program offered me 12 weeks participation in exchange for my own views and opinions.]