Thanks to Hung L. Truong for these great photographs. I'm always nervous/excited to see what our derby photographers have captured…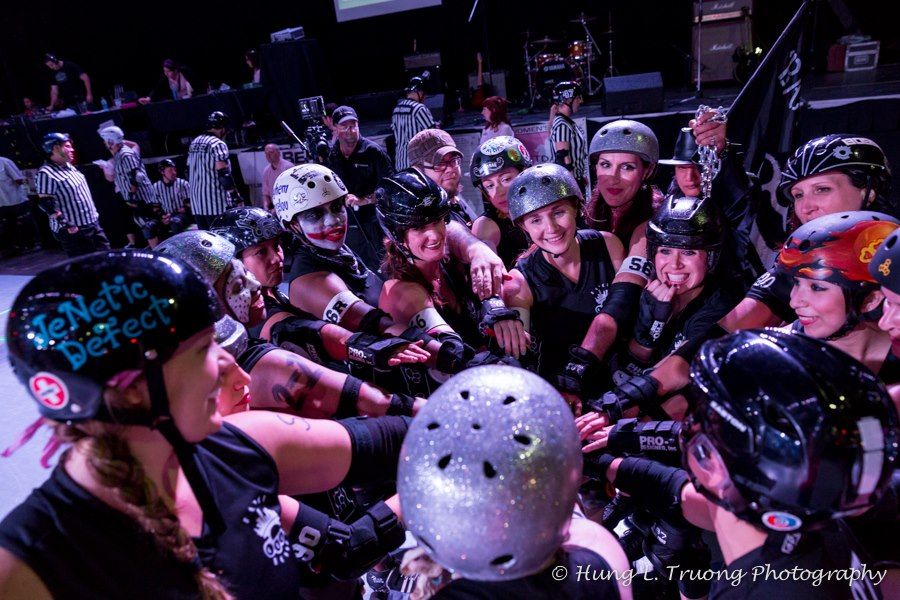 This game was definitely a nail-biter! We ended up losing to the Valkyries by about 30 points [which, after looking at the stats, added up to one
power jam
– Thanks Friday! :-/ ]. There were a couple lead changes that had everyone going crazy, though. 🙂 And it's always great to hear the fans commenting about what an amazing game it was.
LtoR: Private Ben Jammin' [Ref], Big Bad VooDoo Dolly, Mommy Fearest, Feisty, Jenetic Defect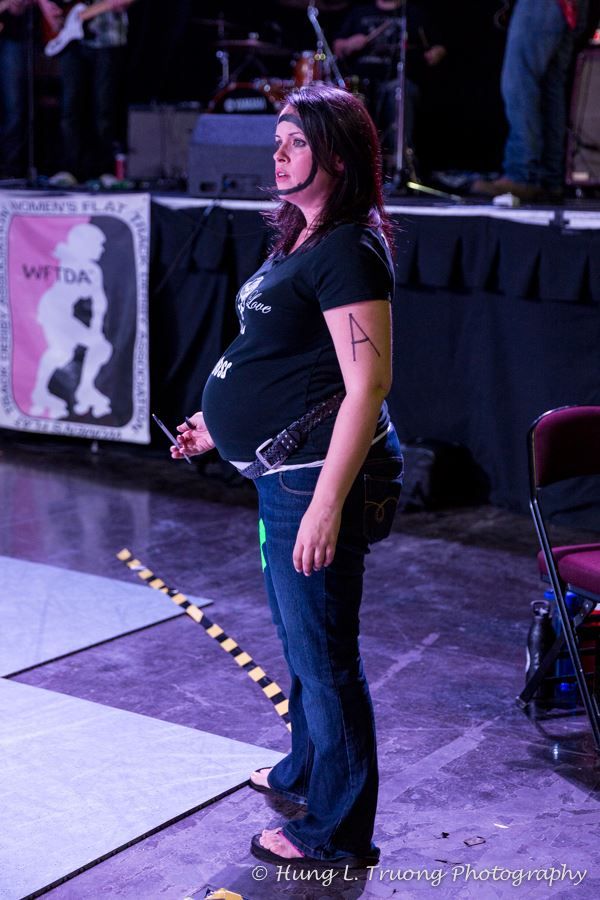 Although Kiki isn't playing with us [for obvious reasons], she is co-coaching. I'm glad we still have her around. 🙂
LtoR: Jenetic Defect [our newest Boss, – transfer from Michigan], Mommy Fearest, and Hot Assets.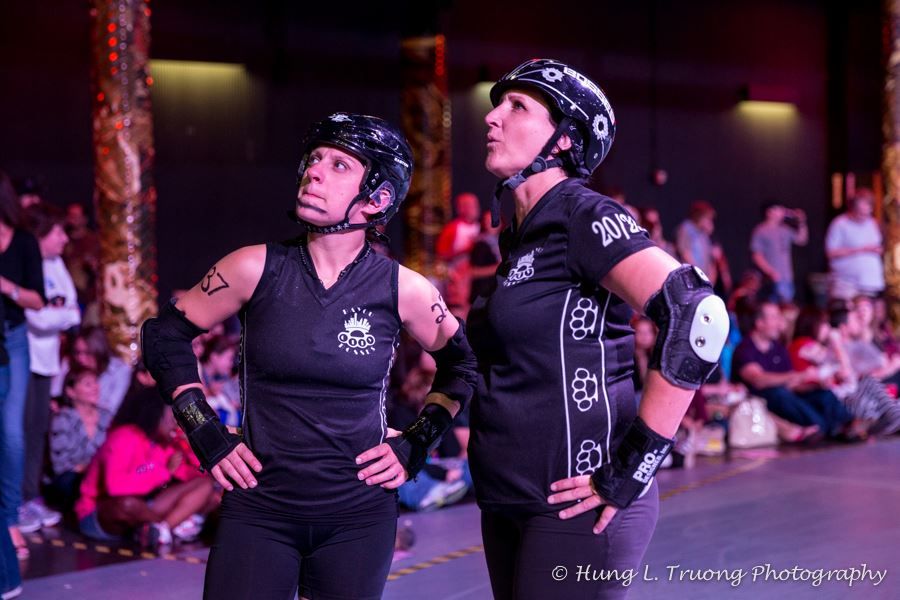 LtoR: Shawshank&Blindside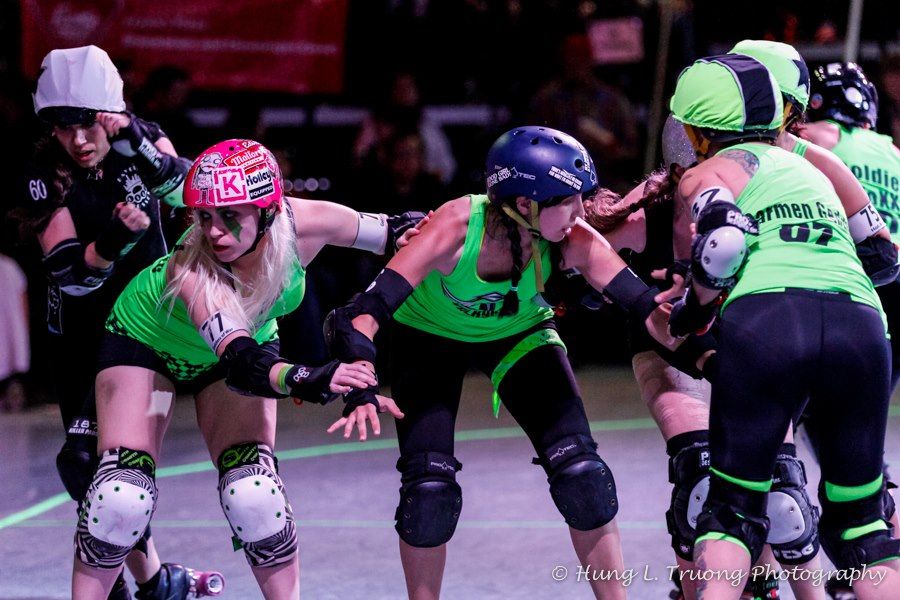 LtoR: Feisty, Goddess of War, Onrhea, Carmen Geddit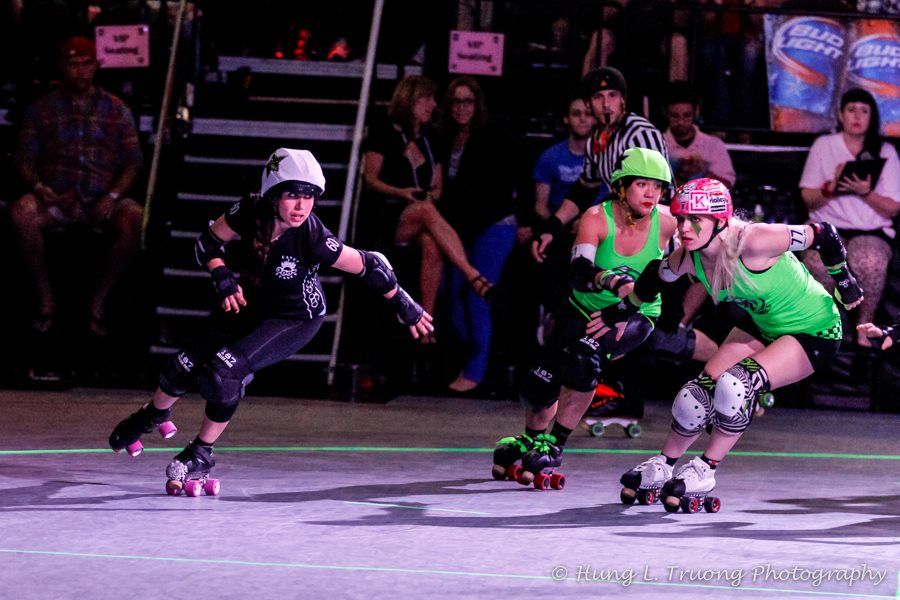 After reviewing the stats, and going through certain jams in my head [over and over], I've got a list of things to work on. This first game of my 2nd season was a good experience for me – I had some great moments and some "holy-crap-I-am-tired" moments – but I've definitely come a long way. 🙂
xoxo