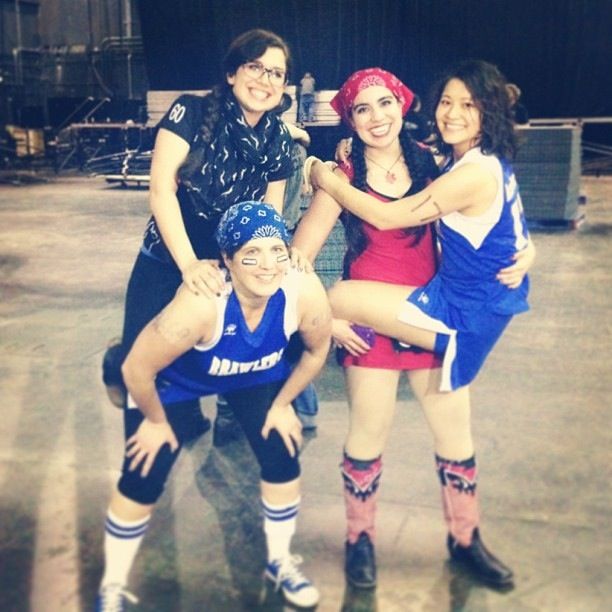 Left to Right: Feisty [me!], Patti Painz, Bustin Beaver, AcuPunchHer
Just wanted to make a brief post regarding two things!
2. Houston-area folks: Mark your calendars! You don't want to miss any more of
the action
!
I'm excited and nervous to see photos from this weekend's bout…will share soon!
HAPPY MONDAY
xoxo